How Deadly Is Monkeypox? U.S. Reports First Death
Texas reported the first monkeypox death in the United States on Tuesday.
"Texas confirms first death of a person with monkeypox. The case is under investigation to determine what role monkeypox had in the death. Monkeypox is a preventable disease that spreads through close contact with an infected person," the Texas Department of State Health Services (DSHS) tweeted Tuesday morning.
The DSHS described the victim as an adult who lived in Harris County and was "severely immunocompromised." The death comes as the infection continues to spread across the country and vaccination efforts are ongoing. As of 5 p.m. Monday, there had been 18,100 cases in the U.S., according to the U.S. Centers for Disease Control and Prevention (CDC).
The viral infection is not considered to be fatal for most people, according to the CDC. More than 99 percent of people who become infected with monkeypox are likely to survive. But certain populations may be more susceptible to serious or fatal illness from the infection.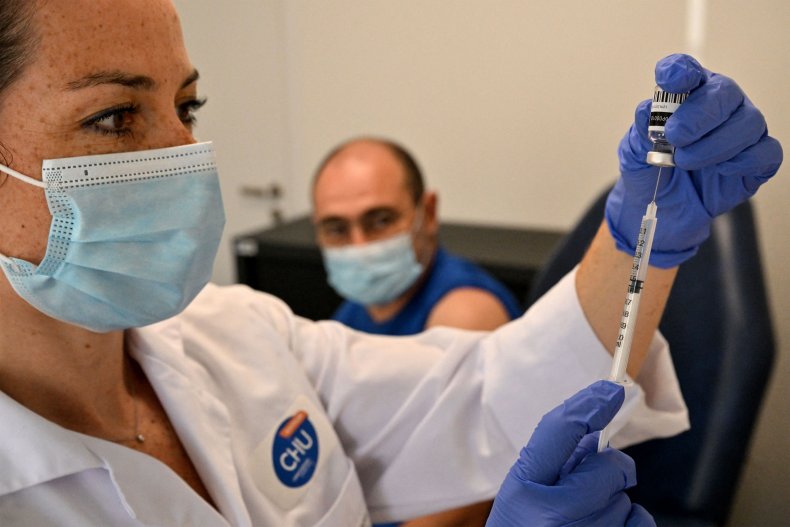 People with weakened immune systems, children younger than 8, people with a history of eczema and people who are pregnant or breastfeeding might be more likely to become seriously ill or die from the infection, according to the CDC.
The CDC has reported 15 other deaths from around the world.
The monkeypox virus is part of the same family as the variola virus, which causes smallpox. Monkeypox, however, has more mild symptoms, according to the CDC. Its first human case was recorded in 1970 and has previously been reported in several central and western African countries before the recent outbreak.
People who become in infected may get a rash that could be on or near their genitals, hands, feed, chest, face or mouth. The rash initially may look like blisters or pimples and will go through several stages before healing.
Symptoms typically start within three weeks of exposure, and the illness typically lasts two to four weeks, according to the CDC. Other symptoms may include a fever, chills, swollen lymph nodes, exhaustion, muscle aches, headaches or respiratory symptoms.
How to Prevent Monkeypox Spread
The CDC offers several ways to avoid contracting monkeypox. The virus spreads through close contact including sexual intercourse, intimate contact and other direct contact with monkeypox rashes. People are advised to avoid close contact with people who have a rash, avoid contact with objects used by people with the infection and to properly wash their hands often.
Anybody can become ill with the virus, regardless of sexual orientation and gender identity, though early cases in the U.S. were concentrated in gay and bisexual men. It is also not considered to be a sexually transmitted disease, according to the CDC. Despite this, misinformation has spread to some people that only gay and bisexual men can become ill will monkeypox—and some have raised concerns about the virus leading to a rise in homophobia.
Vaccinations are also available for people who are at a greater risk of contracting the illness. President Joe Biden declared monkeypox a public health emergency earlier in August.
Update 8/30/22, 1:30 p.m. ET: This story has been updated with additional information.