Monkeypox 'Mutation' Could Make Disease Resistant to Treatment: CDC Doctor
A mutation could allow the monkeypox virus to become resistant to an antiviral drug being used to treat it, according to a doctor at the U.S. Centers for Disease Control and Prevention (CDC).
The drug, tecovirimat, or TPOXX, was approved in 2018 to treat smallpox—another orthopoxvirus—and the CDC recently made it easier for doctors to use the drug to treat monkeypox.
The U.S. Food and Drug Administration (FDA) warned this week, however, that studies it has reviewed identify "several genetic pathways for orthopoxviruses to become resistant to tecovirimat," and that many "of the resistance pathways require only a single amino acid change" to "cause a substantial reduction in tecovirimat antiviral activity."
The FDA said that the "safety and efficacy of TPOXX to treat monkeypox in humans has not been established."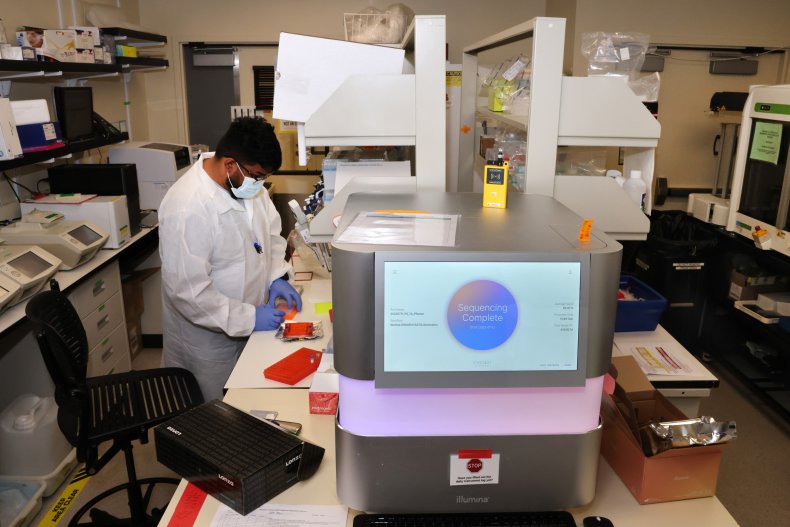 TPOXX is being made available to monkeypox patients through a trial conducted by the National Institute of Allergy and Infectious Diseases (NIAID), and the FDA said that monkeypox patients "should enroll in NIAID's randomized, controlled clinical trial when feasible to facilitate assessment of the safety, efficacy, and resistance profile of TPOXX."
Speaking during a webinar hosted by the CDC and the Infectious Diseases Society of America, Dr. Sapna Bamrah Morris, of the CDC, said health officials "know that there's a point mutation could lead to resistance to tecovirimat, or TPOXX, which is our primary antiviral being used."
"We don't want to discourage people to use TPOXX, when it's indicated, but we do want to think about when it's indicated," Bamrah Morris said. "And that really is for severe immunocompromised patients, particularly right now with our risk population with those who are infected with HIV and not well controlled. Leukemics, lymphomics, generalized malignancy, solid organ transplant, the list goes on for our sort of general kind of immunocompromised patients."
CBS first reported on Bamrah Morris' comments.
A spokesperson for the FDA told Newsweek it has "no additional comment beyond what's on our website."
Newsweek also reached out to the CDC for comment.
This week, the U.S. recorded its first fatal monkeypox case. At the time, the CDC said that the patient had been severely immunocompromised and hospitalized.
"Persons severely immunocompromised who suspect they have monkeypox are encouraged to seek medical care and treatment early and remain under the care of a provider during their illness," the CDC said.