U.S. Records First Death 'Due to Monkeypox'
A Los Angeles resident has died of monkeypox, the county Department of Public Health said on Monday, marking the first U.S. death from the virus.
In a statement on Monday, the department said that it had, along with the Centers for Disease Control and Prevention (CDC), confirmed the first death "due to monkeypox" in a Los Angeles County resident.
The individual was severely immunocompromised and had been hospitalized, the statement said.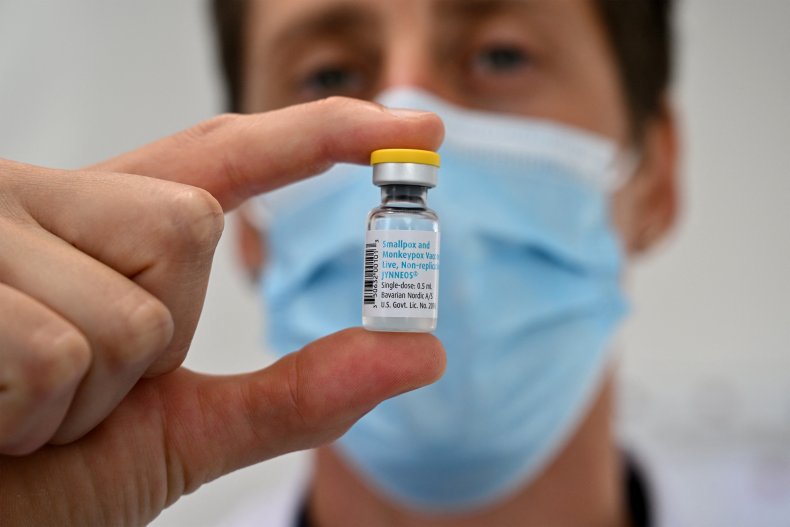 "Public Health sends heartfelt condolences and wishes of healing to the family and friends mourning the loss of their loved one," the department said, noting that no further details will be made public.
"Persons severely immunocompromised who suspect they have monkeypox are encouraged to seek medical care and treatment early and remain under the care of a provider during their illness.
Newsweek has contacted the CDC for comment.
In August, Texas reported the death of a severely immunocompromised individual who had been diagnosed with the virus. The case is still being investigated to determine what role monkeypox had in the death.
"Monkeypox is a preventable disease that spreads through close contact with an infected person," the Texas Department of State Health Services (DSHS) said of the case on August 30.
The DSHS described the victim as an adult who lived in Harris County and was "severely immunocompromised."
Monkeypox continues to spread across the U.S. amid ongoing vaccination efforts. According to the CDC, as of 2 p.m. Monday, there had been 21,985 confirmed cases in the country.
According to the CDC, the viral infection is rarely fatal for most people, and more than 99 percent of those who become infected are likely to survive.
People with weakened immune systems, children younger than 8 years old, people with a history of eczema and those who are pregnant or breastfeeding may be more susceptible to serious or fatal illness from the infection.
Symptoms usually start within three weeks of exposure, and the illness typically lasts between two to four weeks. Symptoms can include cause a rash, fever, body aches and chills, swollen lymph nodes, exhaustion, headaches or respiratory symptoms.
The virus is part of the same family as the variola virus, which causes smallpox. Monkeypox presents far milder symptoms. The first human case of monkeypox was recorded in 1970 and it has previously been reported in several central and western African countries before the recent outbreak.
Monkeypox can be spread from the time symptoms start until the rash has healed, all scabs have fallen off, and a fresh layer of skin has formed, the CDC says.
Monkepox was declared a public health emergency by President Joe Biden last month.
Update 09/13/2022, 8:40 a.m. ET: This article was updated with new information.