With people still reacting to the news that the mysterious monolith discovered in Utah last week has vanished, an almost identical one has been found in Romania.
While the first sighting of the object prompted wonder, bemusement and comparisons to 2001: A Space Odyssey, the second time around has evoked less enthusiasm as people on social media question if it is all a marketing stunt.
The 13ft silver structure has been spotted on Batca Doamnei Hill in the city of Piatra Neamt, according to reports from local media.
This monolith, however, is covered in a looping scrawl and has an angular top.
"There is no reason to panic for those who think there is still life in the universe," the mayor of Piatra Neamt, Andrei Carabelea, said in a statement on Facebook.
"My guess is that some alien, cheeky and terrible teenagers left home with their parents' UFO and started planting metal monoliths around the world. First in Utah and then at Piatra Neamt. I am honored that they chose our city.
"Beyond the conspiracy theories that can be tempting, I'd like to see this randomness as further proof that our city is special. For the earthlings and (maybe) not only."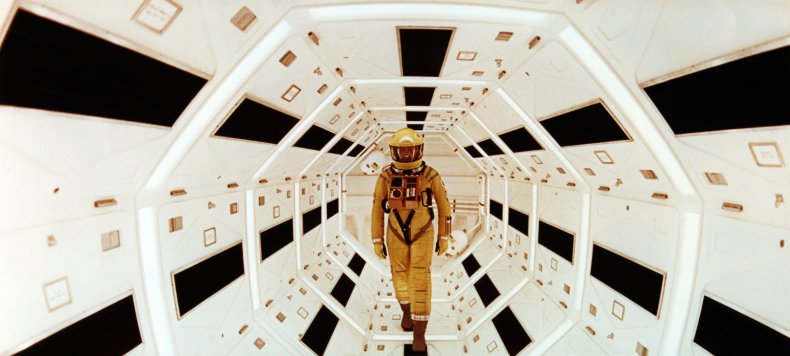 The first monolith was found in a Utah desert on 18 November before vanishing on 27 November. It's disappearance prompted theories of aliens, the Grinch and other hot takes.
However, this time around, the response is skeptical.
"Can we just cut to the end of this marketing campaign already," Twitter user Nathan Bernhardt tweeted.
Another person joked: "I kinda hope aliens are sending them, they're gonna show and be like "we sent the heads up... the monoliths?" And we're gonna be like, "oh f*** we thought it was for the new Star Trek!"
Many have referenced the classic episode of The Simpsons where what is thought to be the remains of an angel are found only for it to be all part of a marketing ploy for a new shopping mall. A moment for the iconic quote: "The End... of high prices!"
As another Twitter user put it: "One monolith is fun, I guess, if you don't run a podcast that means you get tweeted about it a hundred times. But two monoliths is a marketing campaign. Capitalism ruins everything."
It still remains to be seen if the monoliths are actually part of a publicity stunt for a new movie or car launch or something else. It's 2020, so many people won't be surprised if it actually ends up being aliens.