#WonhoWeGotYourBack Trends as 300,000 Monsta X Fans Sign Petition Calling for Wonho's Return to K-Pop Band
The love for Monsta X has shown no signs of slowing down since former member Wonho announced his departure from the K-pop boy band.
Heartbroken fans have been signing an online petition in support of Monsta X and Wonho's return to the group which has gathered more than 300,000 signatures, according to Digital Music News.
One super fan—Twitter user @kihbebes—has also raised more than $25,000 through a GoFundMe campaign to pay for a billboard to be displayed in New York City's Times Square in support of Monsta X.
"We are going to make a graphic and display it in Times Square, where it will be on a board for 21 hours, a 15 second spot, 30 times per hour.
"They will not put out this fire inside of us... fire needs oxygen, Monsta X needs Monbebe. Starship [the management company of Monsta X] cannot ignore us," the user wrote on the GoFundMe website.
"Hi everyone !! just wanted to let you all know that the billboard has been ordered !! please be proud of yourselves, we did all of this together. the billboard will start at 5 am wednesday until 2 am, same with thursday," @kihbebes wrote on Twitter.
Fans have taken to social media to share their continued support for the group and their pleas for Wonho to rejoin the band using the hashtag #WonhoWeGotYourBack, which has been trending on Twitter.
"Look at this beautiful family :( please do not separate them," pined user @uItyuzu.
"I don't care how long we have to wait for you or how much longer we have to suffer through this, we will not stop fighting for you. ever," @uItyuzu added.
"In 7 days, mbbs [monbebes] have trended over 30 hashtags, while streaming, voting, and doing everything to support mx, we have made it known that we are here for them, we have been relentlessly fighting together for 7 days nonstop,"
"We don't care how many people make fun of us or try to discourage us by telling us to give up. We're not going anywhere until you're together and happy again. there's nothing that shines more than you," declared @xBabyBunnyWonho
"And my heart broken into million pieces on that day, I cant believe something like this happen to our precious babies," wrote @LittleBunny__, recalling the day of Wonho's exit was announced.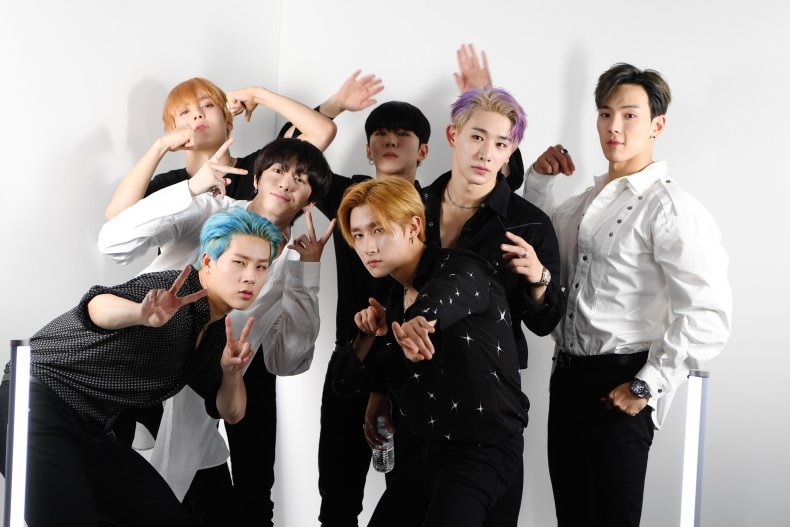 Wonho recently parted ways with Monsta X, after a number of accusations were made against the singer, including claims Wonho borrowed money from Jung Da Eun, his former castmate on the Korean comedy show Ulzzang Shidae.
Wonho, stated in a personal letter addressed to fans that he was "apologetic for causing harm to the members due to the unfortunate issues related to me" and "reached this decision after seeing people having a hard time because of me."