Montage of Girl Learning to Ice Skate Since 2 Branded 'How Legends Are Made'
A montage of a little girl learning how to ice skate, from an unbalanced toddler to a confident figure skater, has been hailed as inspirational after being watched by millions.
Aspen Jacobi, now 8, has been practicing the winter sport since she was 2-years-old, and her family recently shared a video documenting her progress on TikTok.
Dakota Jacobi, Aspen's mom, edited together adorable home videos originally showing the tot wobbling on skates, as she wears a pink helmet and falls on the ice.
The clips chart Aspen's progress to a confident-looking 3-year-old, now dressed in an figure skating outfit, as she attempts to skate backwards—with no helmet. Aged 4, she performs an impressive move as she skates on just one leg, while 5-year-old Aspen twirls around the ice.
At 6, she glides across the surface on one leg, a noticeable improvement from her 4-year-old self. By 7, she's able to perform spins on the ice—including while going backwards—and lastly at age 8, her poise and form has come on in leaps and bounds.
She even jumps across the ice, as she skates backwards with confidence and executes impressive spins. Jacobi captioned the clip: "To that little 2yr old girl who said she wanted to go to the Olympics like Gracie Gold."
Jacobi, from Charleston, South Carolina, explained her daughter fell in love with figure skating after watching Disney's Frozen.
She told Newsweek: "She asked me to take her skating for her second birthday which we did. From there she asked to go constantly. When she was almost 4 a coach at her rink asked if she would like to compete. We started training and she fell in love with it even more.
"Her idol is Gracie Gold—she has watched hours and hours of videos of her and always says she wants to go to the Olympics like her. A couple years ago she was able to see Gracie Gold skate in person at the US figure skating championships and it was 'the best day of her life' as she says. If she knows figure skating is on TV, you can guess that Aspen is probably watching it."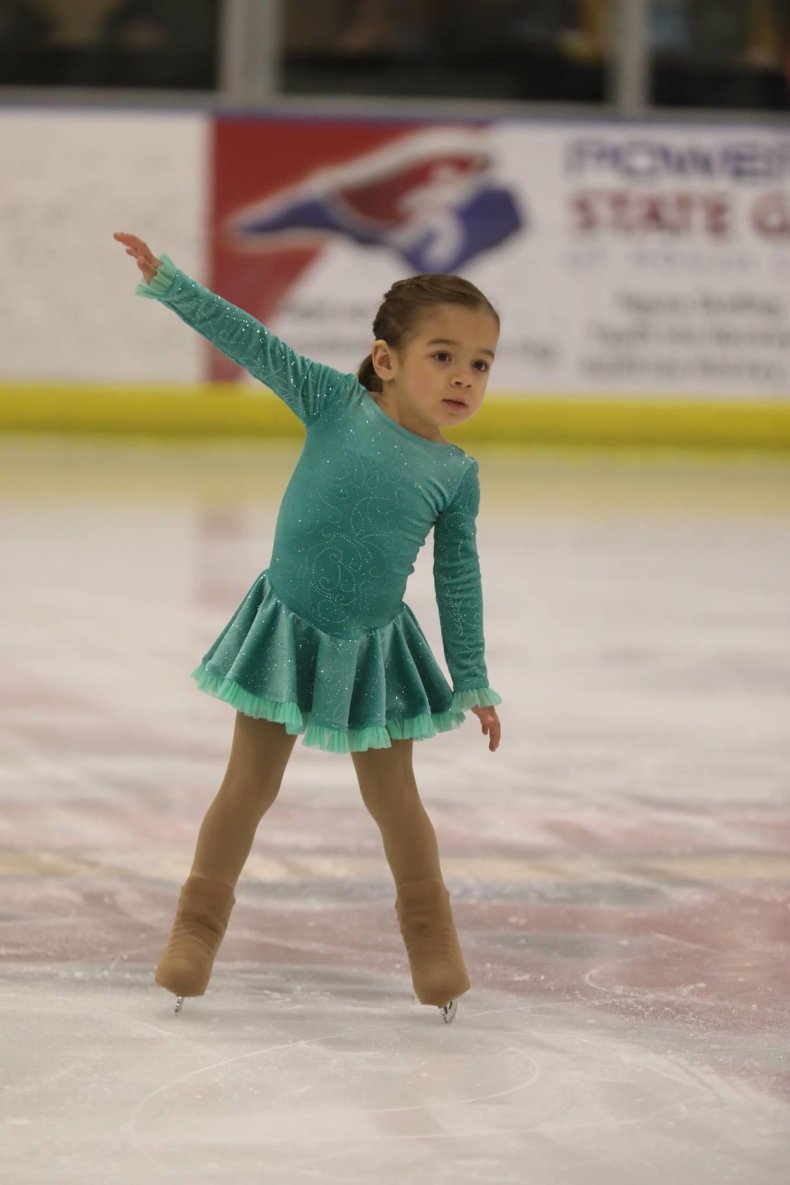 The mom-of-two said Aspen trains between one and three times a week, although she'd be at the rink every day if possible.
Chatting about how proud she is watching her daughter's progression in the sport, Jacobi gushed: "It has been amazing watching her grow. There have been milestones that are small to some skaters, but for her, when she gets them she feels like a real figure skater. I have watched her fall countless times, watched her work harder to get first place after placing third against kids twice her age etc.
"We are so thankful she found her passion so young and is so determined to meet the goals she sets for herself. Her proudest moment in skating would probably be when she skated on the big ice in front of thousands of people at the Greensboro Coliseum in Greensboro, NC, for the Christmas Symphony show."
The footage, shared on Sunday, has already been viewed more than 13 million times, as people praised Aspen's dedication, hailing it as inspirational.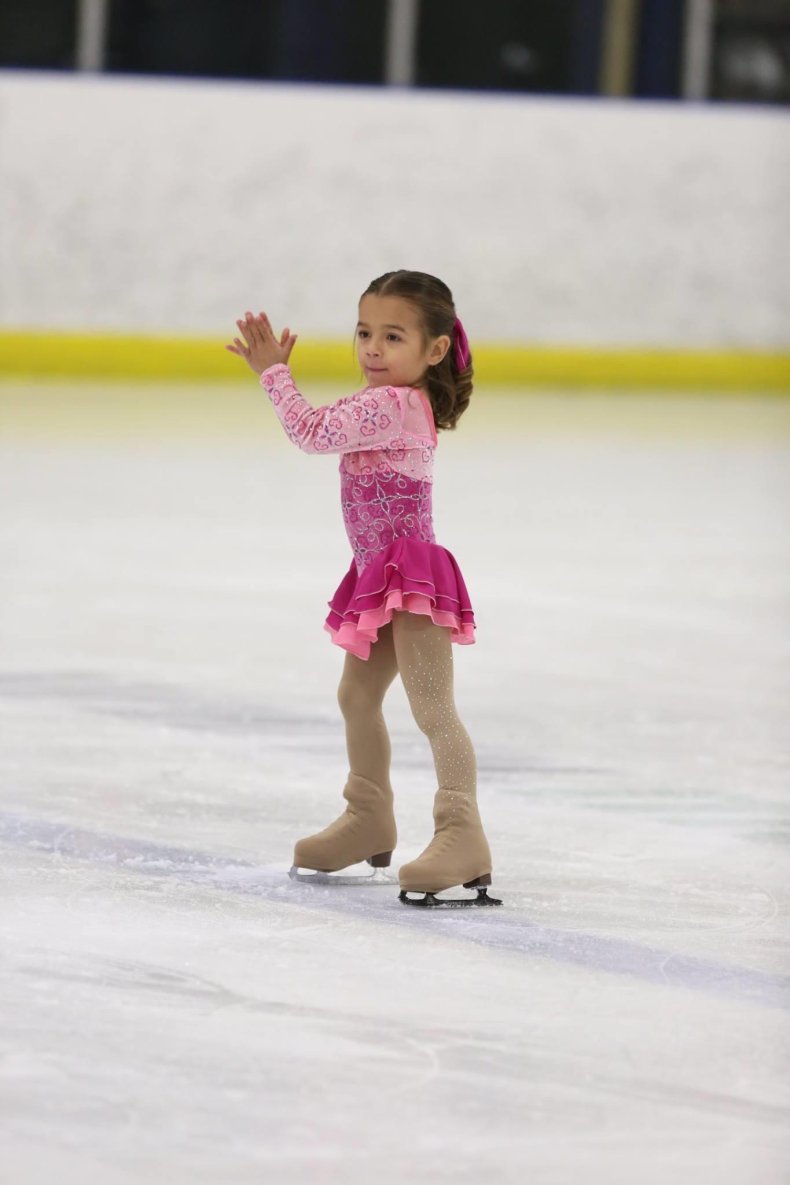 Aspenrajackspam.xo commented: "My name is Aspen! I came from TikTok your daughter is so inspiring and beautiful! She has so much talent and I hope she pursues this for years to come she will be the best skater in the world at this rate."
I'm Under U're Bed wrote: "This is how legends are made."
Tuffluck thought: "I'm 15 and she was already better than me at 3."
While Claire added: "She had more talent than me at 3 and I'm 14."
Jacobi said they never expected the video to blow up, adding: "I am shocked to say the least. Never in a million years did I think this would happen. [She's] crossing her fingers that Gracie Gold is able to see it. She really thinks she is famous now."