Inside the $14.7m Montecito Mansion Linked to Prince Harry and Meghan Markle
Meghan Markle and Prince Harry are the secret buyers of a sprawling nine bedroom Montecito mansion which recently sold for $14.7 million, according to media reports.
The Duke and Duchess of Sussex moved up the coast from Los Angeles after buying their own place for the first time.
The Los Angeles Times claimed to have linked Meghan to a house on a private, gated road in Montecito, in Santa Barbara County, through tax records.
The seven-acre property has its own spa with wet and dry sauna, a gym, a games room, an arcade and theater and tennis court.
There is a pool and hot tube, a butlers pantry, a children's cottage and even a two bed guest house in case any A-list friends or Meghan's mother Doria Ragland want to stay the night.
Oprah Winfrey and Ellen DeGeneres both own homes in the area, which is popular with the rich and famous.
Past listings for the property described tiered rose gardens, sweeping lawns and century old olive trees.
If the reports are true, the couple appear to have got the home for a bargain as it was previously bought for $25.3 million in 2009.
It was put back on the market in May 2015 for $34.5 million but did not sell and was relisted in 2017, 2018 and 2019.
By April 2019 the asking price had crashed to just $17 million dollars, where it remained until the recent sale for $14.7 million on June 9.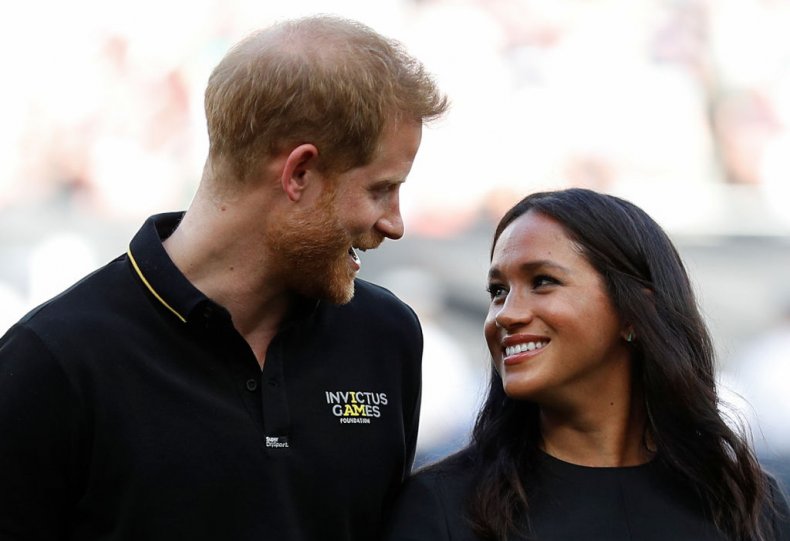 Public records suggest the buyer used a mortgage of $9.5 million, putting up $5.2 million of their own money.
A spokesperson for the couple said yesterday: "The Duke and Duchess of Sussex moved into their family home in July of this year.
"They have settled into the quiet privacy of their community since their arrival and hope that this will be respected for their neighbors, as well as for them as a family."
If the details reported are accurate it will be a blow to the duke and duchess who had been hoping to keep the location a secret.
"This will be their family home from now on," a source told Newsweek on Wednesday. "For the safety and security of the family and their neighbors, it is asked that their privacy and the privacy of the location are not disclosed."
Satellite images and estate agents photos of the property, both inside and out, have already been published on news websites and social media.
A new biography Finding Freedom claims that when aerial photos of their rented cottage in the Cotswolds, Oxfordshire, were taken by helicopter and published in January 2019 the couple decided to move out.
"Harry was furious and Meghan crushed," according to a passage from the book. "A source close to the couple said they immediately felt vulnerable, especially with Meghan being heavily pregnant."
On moving to Los Angeles, Harry and Meghan had been living in Tyler Perry's $18 million mansion in Beverly Hills, with their lawyers suggesting in court papers was at his "generosity."
However, they were quickly a target for the paparazzi and were forced to make repeated calls to the police about photographers flying drones over the property.
They also complained about being followed by photographers when out in their car.
Images of 14-month-old baby Archie playing in the grounds of the Tuscan-style villa were also published in German magazine Bunte.