What Michael Keaton's 'Morbius' Appearance Means for the Future of Marvel
Morbius is in cinemas now, meaning that Marvel fans everywhere are getting to watch the mid-credit scenes in which Michael Keaton's Vulture makes his way to the Sony Marvel universe.
In the first scene, the supervillain (whose real name is Adrian Toomes) materializes in a jail cell in Dr. Morbius' (played by Jared Leto) world. As he does not have a criminal record in this universe, we see a news report announcing he is expected to be released.
Then, in a second scene, the Vulture (in a wingsuit that fans have noted looks like the one from The Amazing Spider-Man 2) comes to Morbius and tells him they should put a team together.
These two scenes not only hint at things to come in the Sony Marvel-verse, but also hint at what is to come for the Marvel Cinematic Universe (MCU).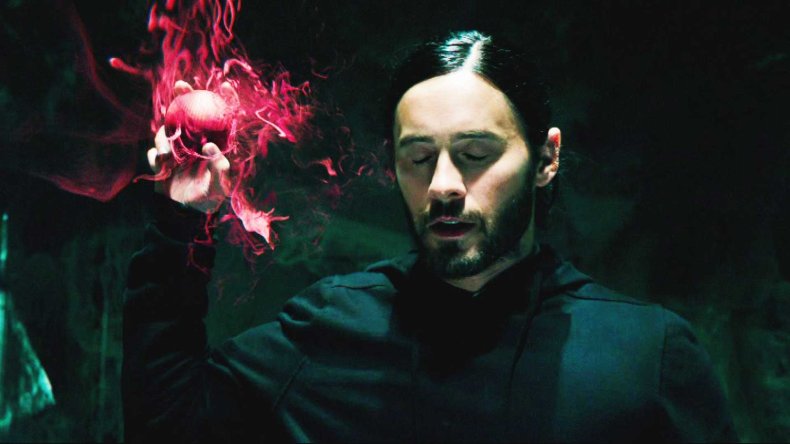 The Morbius Post-credit Scene Teases the Formation of the Sinister Six
As Marvel fans knows, the group that Morbius and Vulture are discussing is the Sinister Six, a sextet of Spider-Man foes who team up hoping that their combined might will be enough to see off Peter Parker for good.
It was perhaps inevitable that Sony would try to set up this group. After all, it owns the rights to the entire Spider-Man rogues' gallery, so it was only a matter of time before it tried to replicate the box office success of The Avengers films with a team-up of its own.
The membership of the Sinister Six has changed over the years, so it is not certain exactly who the six members will be.
However, Sony movies past and future probably tell us four of them: Morbius and Vulture (as confirmed by the latest post-credit scene), Venom (Tom Hardy, the Sony-verse's most lucrative star) and Kraven the Hunter, who will be played by Aaron Taylor-Johnson in a film currently set for January 13, 2023.
Who will fill the two other slots is unknown, but it might not be a coincidence that Spider-Man: No Way Home ended with none of the villains dying.
After all, the Sinister Six is usually led by Doctor Octopus, and originally included Sandman and Electro: both of whom were also in No Way Home, and are now alive thanks to the events of that movie.
Of course, Sandman and Doc Oc are in one universe while Electro is in another. However, if Vulture is able to find himself suddenly appearing into a new universe, there is nothing stopping these others from doing the same, or if Sony cannot get Alfred Molina, Jamie Foxx and Thomas Haden Church to return, it could just recast with new actors, playing the Sony-verse version.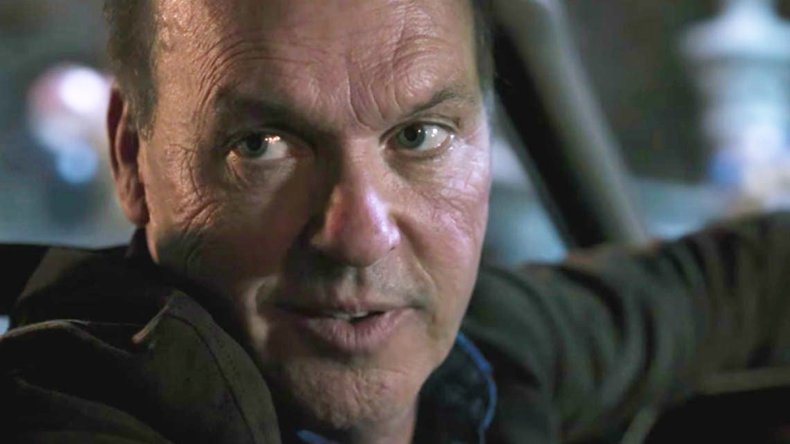 Will the Sinister Six Enter the MCU?
Probably not, though it is possible that they will take on Peter Parker.
With the establishment of the Sinister Six, Sony seems to be trying to set up its own lucrative universe—and why would it agree to share profits by allowing Marvel to put the Sinister Six in an MCU film when it could keep them in its own films and keep the profits for itself?
Notably, however, Sony still owns the rights to the Peter Parker character, which is why, for example, a new version of the character was able to appear in Into the Spider-Verse.
Therefore, it is assumed (though not all details of its agreement with Marvel are public) that the company could decide to its their own Spider-Man take on the group of villains.
Previously, it was thought that having multiple versions of the same character would be confusing for audiences, but DC shows that that does not have to be the case: after all, there are currently three versions of the Joker in films (Jared Leto, Joaquin Phoenix and now Barry Keoghan) and three Batmans (Ben Affleck, Robert Pattinson, and the upcoming Michael Keaton in The Flash), and that has not stopped audiences from going to see movies.
There are some signs that Marvel and Sony are exploring the idea of having multiple versions of the same characters in their respective universes.
This was suggested by the final moments of Venom 2, in which Eddie Brock found himself blipped into the MCU, and No Way Home, in which he blipped back, but not before leaving a little symbiote in the MCU. Though details of Spider-Man 4 have not been revealed, this could mean we soon have two Venoms.
Essentially, we will not know more about what exactly Sony's intentions are for its Marvel films until they start coming out.
Spider-Man: Across the Spider-Verse (Part One) comes out in October; Kraven the Hunter comes in January 2023; and then sequels to both No Way Home and Venom: Let There Be Carnage are in development.
Also in the works are a Spider-Woman animated film starring Hailee Steinfeld's "Spider-Gwen."
Morbius is in cinemas now.