Morgan Freeman Made Sexually Suggestive Comments to Entertainment Tonight Correspondents
More recorded interviews have surfaced that show actor Morgan Freeman making sexually suggestive comments to female interviewers.
The recorded interviews found Morgan making the comments to Entertainment Tonight interviewers, ET reported. During promotion for the 2016 film "London Has Fallen," Morgan made very personal comments to ET correspondent Ashley Crossan.
"Are you married?" Morgan asked.
When Crossan said she was not married, Morgan asked if she would "fool around with older guys."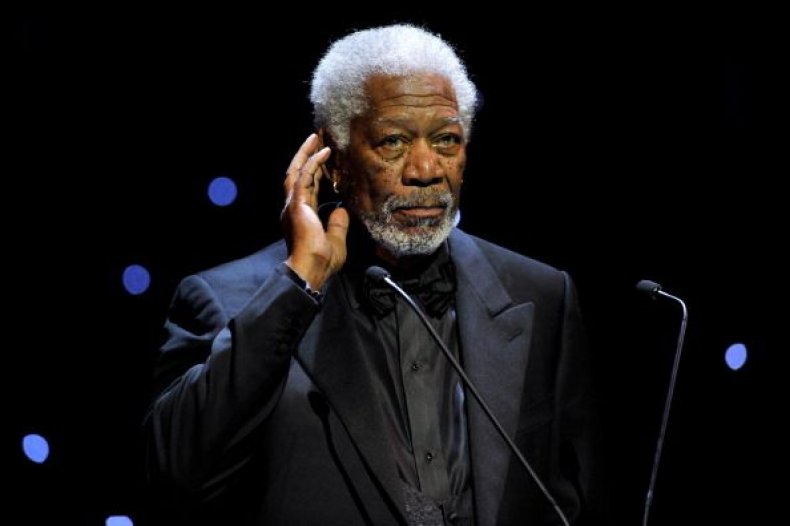 "Fool around with older guys? I'm just asking," Morgan said.
Once the interview ended, Crossan got up to shake the now 80-year-old actor's hand and said that it was a "pleasure" to meet him.
"Mine," Freeman said. "Look at yourself."
In another interview in 2015 with ET special correspondent Janet Mock for the 2014 movie "Five Flights Up," the actor made a comment about the length of Mock's dress.
"I don't know how you all manage to do that all the time," he said. "You got a dress halfway between your knee and your hips, and you sit down right across from me and cross your legs."
Mock, a best-selling author and TV writer, told ET she was "disappointed" in Freeman's remarks and said the "interaction is an exhibition of the casual nature at which men in positions of power believe that everything belongs to them, including women's bodies."
"For me, as a young woman of color, who is a reporter and a fan of popular culture, I was deeply disappointed that someone who was seen as America's grandfather was susceptible to such disturbing behavior and felt comfortable enough to do that as cameras were rolling, and that he could take claim of my body and look at it before even looking into my eyes," Mock said.
The newly released recordings come after a CNN report that was published on Thursday when eight women came forward and said that they allegedly experienced various types of sexual harassment and inappropriate behavior when working with them.
Morgan responded to the accusations on Thursday, saying that "all victims of assault and harassment deserve to be heard" and listened to, but denied that the assault claims were false.
"I admit that I am someone who feels a need to try to make women—and men—feel appreciated and at ease around me. As part of that, I would often try to joke with and compliment women, in what I thought was a light-hearted and humorous way. Clearly, I was not always coming across the way I intended. And that is why I apologized Thursday and will continue to apologize to anyone I might have upset, however unintentionally," Morgan said. "But I also want to be clear: I did not create unsafe work environments. I did not assault women. I did not offer employment or advancement in exchange for sex. Any suggestion that I did so is completely false."
The accusations against the Hollywood legend are just one of the many in the recent Hollywood crackdown of harassment. Disgraced filmmaker Harvey Weinstein sparked the movement after The New York Times published a report of sexual harassment allegations against him. More than 80 women detailing sexual harassment allegations against him since the report came out in October 2017. Weinstein turned himself in to the New York Police Department on Friday and his facing rape and sex crime charges.