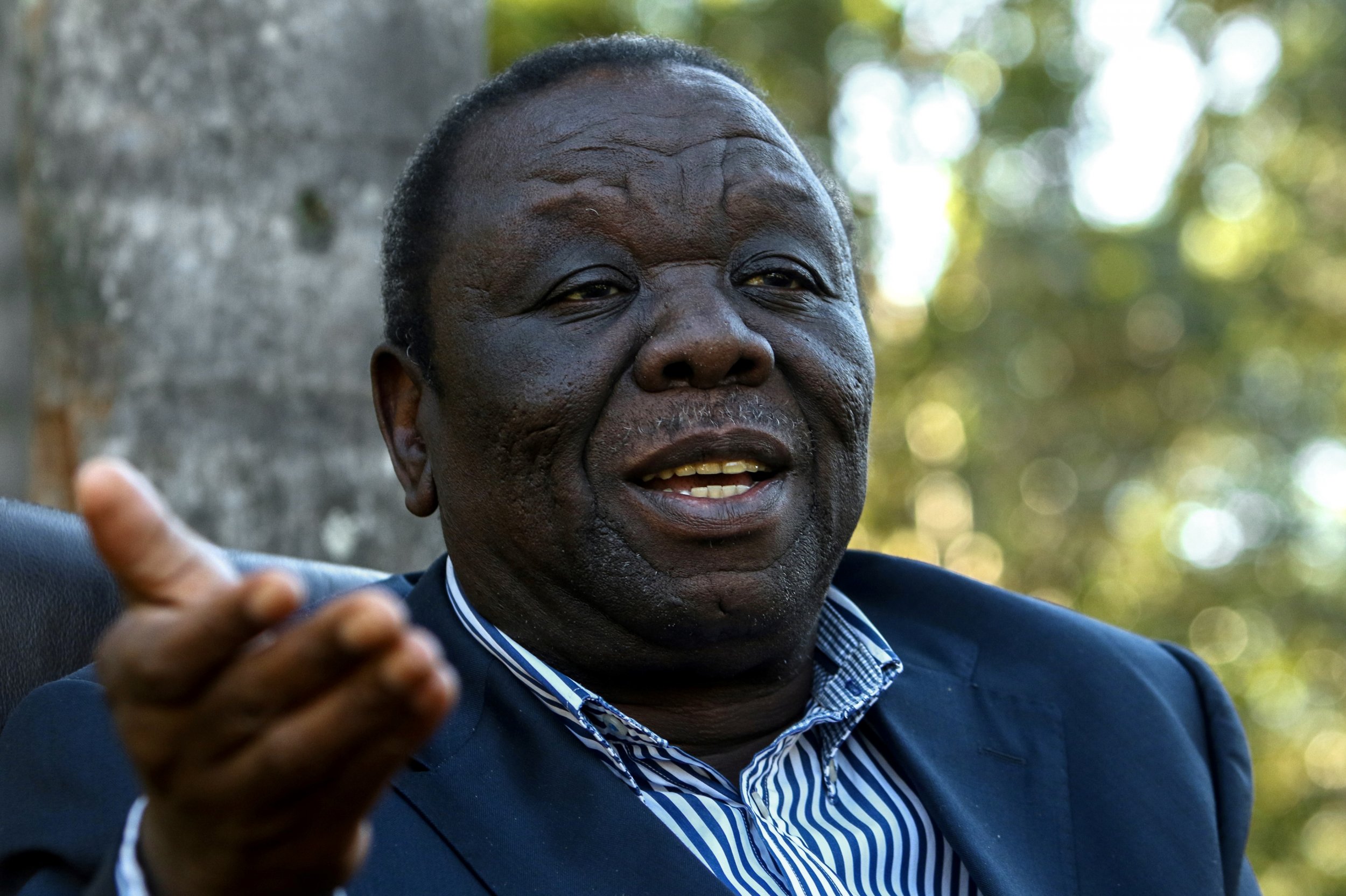 Zimbabwe's veteran opposition leader Morgan Tsvangirai is suffering from colon cancer.
Tsvangirai, who has stood in three elections against longtime President Robert Mugabe, said that he had been diagnosed with the disease while receiving medical treatment in South Africa on May 8, in a statement published Monday on the Facebook page of his party, the Movement for Democratic Change (MDC).
The MDC leader said he had undergone a "very successful" operation after the diagnosis and was now receiving chemotherapy. "This health condition is unfortunate but can be faced by anyone. I intend to confront this development with the determination to overcome it. In the meantime, let us remain focused in confronting the national crisis we face," said Tsvangirai.
He also said that he had made his condition public because he believed "that the health of national leaders, including politicians, should not be a subject of national speculation and uncertainty." The statement may have been a dig at 92-year-old Mugabe, whose health is the source of constant speculation and rumors in the Zimbabwean press. The president and leader of the governing Zanu-PF party has reportedly traveled to Singapore in the past for medical treatment.
Tsvangirai actually served in a unity government as Mugabe's prime minister between 2009 and 2013 following the 2008 elections, in which the MDC leader won in the first round but did not secure the required majority, with Mugabe triumphing in the second round. He has been arrested and beaten by security forces multiple times for his active opposition and led a thousands-strong opposition protest through the streets of the capital Harare in April in what was the biggest opposition demonstration in Zimbabwe for years.
While Mugabe has indicated no intention to retire any time soon, the question of who will succeed the former freedom fighter—who has led Zimbabwe since its independence in 1980—is the subject of much conjecture in the southern African country. Zanu-PF is divided into two camps, one backing First Lady Grace Mugabe and the other supporting Vice-President Emmerson Mnangagwa. Mugabe recently warned Zimbabwe's influential war veterans not to interfere in politics after they threw their weight behind Mnangagwa and threatened to stoke violence if he did not gain the appointment.