Donald Trump Touts Morocco as Latest Arab Country to Establish Israel Ties
Morocco has become the latest Arab country to agree to a normalization of relations deal with Israel after President Donald Trump shifted the U.S. position on disputed territory in northwestern Africa.
Trump first announced Friday he signed a proclamation "recognizing Moroccan sovereignty over the Western Sahara," a 100,000 square mile stretch of sparsely populated land claimed both by the Kingdom of Morocco and a rebel group known as the Polisario Front.
"Morocco's serious, credible, and realistic autonomy proposal is the ONLY basis for a just and lasting solution for enduring peace and prosperity!" Trump tweeted.
Seconds later, he said Morocco had made a shift of its own international relations.
"Another HISTORIC breakthrough today! Our two GREAT friends Israel and the Kingdom of Morocco have agreed to full diplomatic relations – a massive breakthrough for peace in the Middle East!" Trump tweeted Thursday.
Morocco would be the sixth Arab state to recognize Israel since the outbreak of the Arab-Israeli conflict in 1948 over a separate territorial dispute involving land claimed by both Israelis and Palestinians, and the fourth Arab nation to do under Trump.
The president has engaged in an active push toward the end of his administration for Arab countries to recognize Israel, a country with which the White House has closely aligned itself.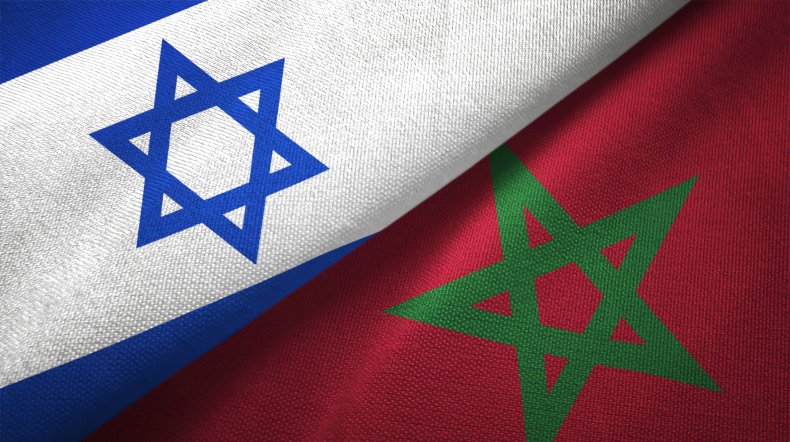 The U.S. and Morocco have a historic relationship dating from colonial times. Trump made note of this in a follow-up tweet to his back to back announcements.
"Morocco recognized the United States in 1777," the president wrote. "It is thus fitting we recognize their sovereignty over the Western Sahara."
Jared Kushner, his senior adviser and son-in-law, also made this point during a White House briefing call with reporters. Kushner said the decision was a long time coming.
"This is something that's been talked about for a long time, but something that seemed inevitable at this point, and something that we think advances the region and helps bring more clarity to where things are going," Kushner told journalists. "And I do think that this, again, will be a great part of the president's efforts towards bringing peace and stability and understanding in the world."
Trump's decision reverses U.S. policy on the Western Sahara that has been in place for more than 30 years. The independence of the Western Sahara from Morocco is recognized by 84 members of the United Nations.
As for establishing ties with Israel, Morocco's decision would also help further the president's vision for the region, Kushner said. The two countries would establish flight and liaison office agreements with the intention of reaching economic cooperation deals, he added.
"This is really a great day for peace, a great day for Morocco, a great day for America, a great day for Israel, and a great day for the world," Kushner said.
He also said Saudi Arabia, a traditional leader among many Arab League members, would be "watching that very, very closely," arguing that "Israel and Saudi Arabia coming together and having full normalizations, at this point, is an inevitability."
The announcement involving Morocco follows similar decisions made by the United Arab Emirates in August, Bahrain in August and Sudan last month. Two other Arab countries, Egypt and Jordan, made peace with Israel in 1979 and 1994, respectively.
Standing at the Western Wall in Jerusalem, Israeli Prime Minister Benjamin Netanyahu thanked Trump for his work in overseeing the campaign of reconciliations.
"I want to first thank President Donald Trump for his extraordinary efforts to bring peace to Israel and the peoples of the Middle East," Netanyahu said beside a menorah symbolizing the beginning of the Jewish holiday of Hannukah. "The people of Israel and the State of Israel are forever indebted to you."
"The light of peace on this Hannukah day has never shone brighter than today in the Middle East," Netanyahu added in remarks sent to Newsweek by his office.
Previous agreements with the UAE, Bahrain and Sudan have been met with severe opposition by Palestinians who have organized protests and issued statements rejecting such diplomacy with Israel before a solution to their conflict was reached as a "betrayal" of their cause and Arab League agreements.
As the news broke of the latest deal, a readout was released of a call between King Mohammed VI of Morocco and Palestinian President Mahmoud Abbas.
The monarch emphasized that his "position in support of the Palestinian cause is constant and does not change" despite the new arrangement with Israel, according to the Moroccan Royal Court release shared with Newsweek by the Palestine Liberation Organization - Negotiations Affairs Department.
King Mohammed IV conveyed that "Morocco supports the two-state solution, and that negotiations between the Palestinian and Israeli sides are the only way to reach a final, lasting and comprehensive solution to this conflict."
The following graphic, provided by Statista, shows which Arabic nations have normalized ties with Israel.