Morrissey Kicks Out Protester Opposing Singer's Far-Right Political Views at Portland Show
Singer Morrissey temporarily stopped one of his concerts in Portland, Oregon, in order to remove a protester who was holding signs opposing his far-right beliefs.
The former frontman for The Smiths was performing at the Portland's Moda Center on Monday, September 30, when he spotted the protester in the crowd.
The woman was seen holding up two signs, one reading "Bigmouth Indeed" in reference to The Smiths' 1986 song, "Bigmouth Strikes Again." The second sign was a logo of the anti-Islam party 'For Britain,' which Morrissey has publicly shown support for, with a big red cross running through it.
"Let's be honest. When you with the sign are removed, I will continue. Otherwise, get out," Morrissey said from the stage.
The singer then repeatedly tells the protester "go go go....we don't need you, we don't need you ...goodbye, goodbye, goodbye." Cellphone footage of the incident recorded inside the venue shows the protester starting to leave while continuing to be berated by the singer.
The incident follows reports of poor ticket sales for Morrissey's current tour. His upcoming show in Seattle, Washington, has also been canceled "due to circumstances beyond our control."
The Council on American-Islamic Relations (CAIR) previously called for a boycott of Morrissey's shows over his "bigoted views."
"Under the circumstances, attending Morrissey's concert is a form of financial support and, in effect, an endorsement of his bigotry," Zainab Chaudry, CAIR's Director of Maryland Outreach, The Baltimore Sun ahead of his concert in Maryland.
"Therefore, CAIR is calling on fans to boycott the event to protest his racist, hate-filled views and to send a strong message that we expect better from him."
Morrissey has made no secret of his support for the fringe anti-Islam political group 'For Britain.' Earlier this year, he wore a 'For Britain' badge while performing live in New York as well as during an appearance on The Tonight Show.
The group was founded by Anne Marie Waters after she left Nigel Farage's former far-right party, the UK Independence Party (UKIP). Farage famously described supporters of Waters as "Nazis and racists" during her unsuccessful UKIP leadership campaign bid in 2017.
In June, Morrissey denied claims he is racist because everyone "ultimately prefers their own race."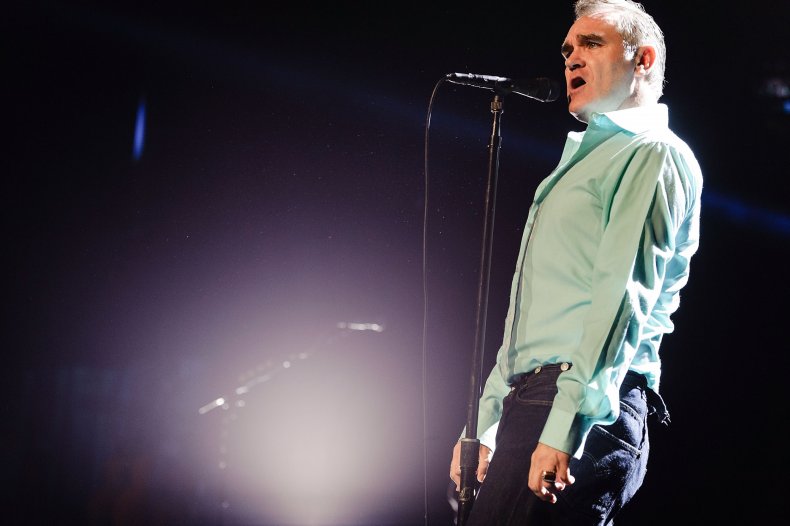 In an interview posted on his website, he added: "Does this make everyone racist? The people who reduce every conversation down to a matter of race could be said to be the most traditionally 'racist' because everything in life is NOT exclusively a question of race, so why make it so?
"Diversity can't possibly be a strength if everyone has ideas that will never correspond. If borders are such terrible things then why did they ever exist in the first place?"
Earlier this year, the oldest record store in the world announced it will no longer be selling anything by Morrissey due to his extremist views.
"I'm saddened but ultimately not surprised that Spillers is unable to stock Morrissey's releases any longer," Ashli Todd, the owner of Spillers Records, which opened in Cardiff, Wales, in 1894. "I only wished I'd done it sooner."
In the past, Morrissey has also described halal meat preparations as evil and something that "only can be given by supporters of ISIS" and called Chinese people a "subspecies" due to their animal rights abuses.