'Mortal Kombat 11' Terminator Gameplay Trailer Shows Fatality, Fatal Blow & More
The Terminator is the next DLC fighter for Mortal Kombat 11, and NetherRealm Studios just released the first gameplay trailer for the guest character.
NetherRealm got the likeness of Arnold Schwarzenegger for MK 11, but it seems the studio didn't get the actor and former politician to voice the T-800's lines. The shortcoming is obvious from the first dialogue in the trailer, but the gameplay seems legit nonetheless.
Check out the Terminator's gameplay in Mortal Kombat 11 below.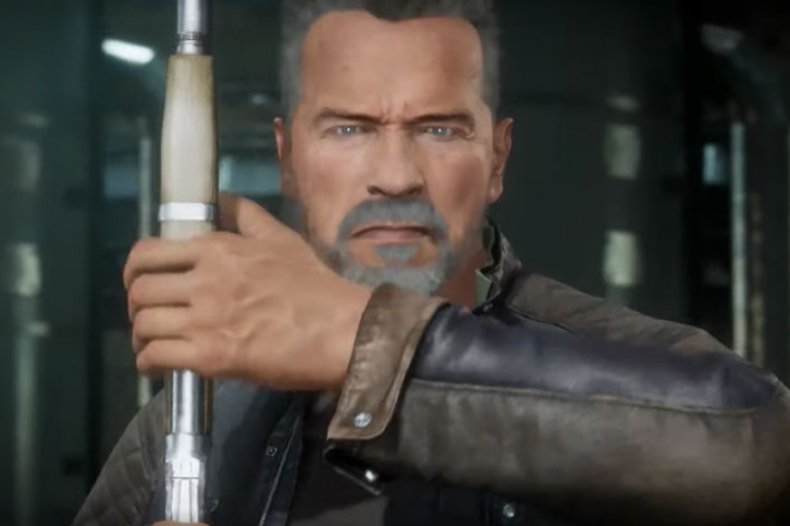 The T-800 has a varying moveset, but it looks like the Terminator will be a mix of a grappler and a brawler. He uses punches, kicks and gunfire to attack his opponents, while also having access to a teleporter which allows the Terminator to avoid or get behind enemies.
Plenty of nods to the Terminator films are featured in the trailer including the shotgun reveal during the T-800's entrance - ripped straight from Terminator 2: Judgment Day - and the Fatal Blow showing off Arnold's smile from that same film.
The Terminator also features a rage attack that activates when his life is low enough, similar to how D'Vorrah can transform into its fly form or when Jason Voorhees could be revived in MKX. This Terminator form absorbs attacks, giving the T-800 an honest chance at a comeback.
Terminator or the T-800 will make its way onto Mortal Kombat 11 via the Kombat Pack on October 8. Those who want to wait to purchase the fighter separately can do so one week later on October 15. The release of Terminator also brings these additional goodies for fans:
Alternate Terminator T-800 character skins.
New Cassie Cage ("Cassie Quinn") character skin inspired by DC villain, Harley Quinn.
Double Feature Skin Pack, featuring new character skins for Sonya Blade ("Cyborg Hunter"), Kano ("Cash Machine Kano") and Johnny Cage ("Red Carpet Johnny Cage").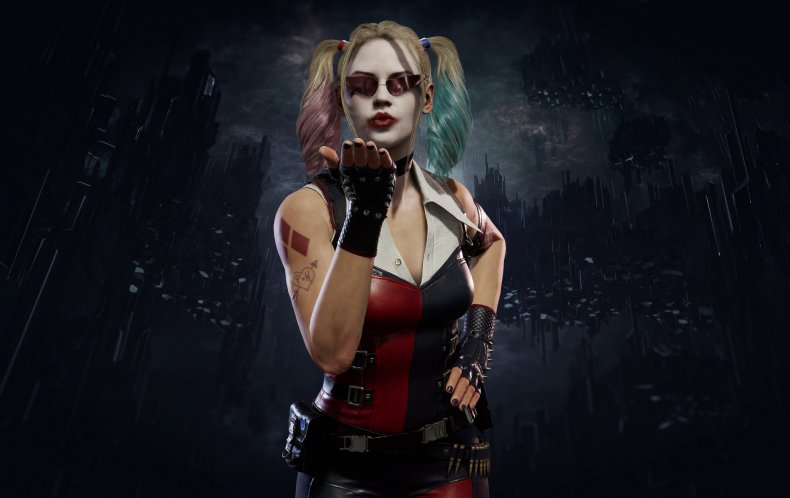 Mortal Kombat 11 has just updated to its latest version that brings a third tournament variation and plenty more. You can read the full patch notes, here, but here are some highlights from the official press release:
Added Tournament Variation (available now) – Third tournament variation added for all characters, which can be used in Kombat League, offline Tournament mode and any match with Kompetitive mode enabled.
Kombat League Season 4 (available now) – Next installment of the seasonal ranked mode, entitled the "Season of Chaos," is available now, allowing players to compete against other online Kombatants to earn exclusive in-game rewards.
Team Raid (coming soon) – New multiplayer Tower coming soon to the Towers of Time mode, where two or three players must work together as a team to complete group challenges and defeat one powerful boss, all at the same time, to earn unique in-game rewards.
Mortal Kombat 11 is available now for PS4, Xbox One, PC and Nintendo Switch.
What do you think of the Terminator's gameplay in MK 11? Let us know in the comments section.