'Mortal Kombat' Producer Says Movie Is a Martial Arts Film, Not a Video Game Flick
More than 25 years after the release of the first Mortal Kombat film, a new movie based on the ultra-violent fighting game series is set to release in April, and a producer on the upcoming flick says that it shouldn't be thought of as a video game movie.
It's understandable why Mortal Kombat co-producer Todd Garner might want to avoid that particular designation. Movies based on video game properties don't have the greatest track record. There's a long history of them either tanking at the box office or cratering with critics—or, sometimes both.
While we've seen some more successful video game adaptations in recent years—2019's Detective Pikachu and 2020's Sonic the Hedgehog both brought in a decent haul of cash—generally, when something's labeled a "video game movie," it doesn't inspire a ton of confidence.
But Garner's trying to categorize the new Mortal Kombat as a different sort of project.
"I would argue that [Mortal Kombat] is a martial arts movie not a video game movie," he told Newsweek during a virtual press roundtable on Monday. "That's always been my contention, it's been the way I've approached it."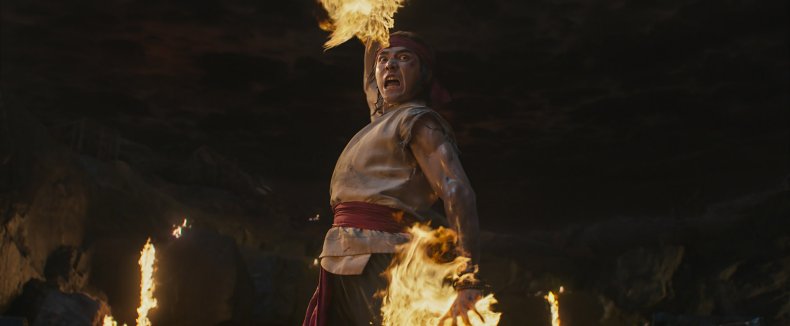 Garner acknowledged that there's always a risk when making a film, no matter the genre, and that no movie is "bulletproof." But he did try to offer some explanation as to why so many video game movies haven't come out well in the past. And, naturally, he also tried to draw a distinction between those endeavors and the latest Mortal Kombat.
"Maybe the video game movies before didn't have good characters and [Mortal Kombat creators] Ed [Boon] and John [Tobias] have created great characters that have rich backstories that, when you explore it, are every bit as good as any comic book character ever created," Garner said. "I've been in the business for 30 years. Somebody made Howard the Duck before they made Iron Man."
Garner continued the comic book analogy, and said that before Kevin Feige began running Marvel Studios, the only comic book movies that people thought they could make were Spider-Man films, as if Hollywood didn't know there were 50 years' worth of other stories and characters to mine.
"I think it's just about somebody who cares enough to take the time to figure it out and to look at it from a different lens," Garner said, trying to explain what separates successful projects from unsuccessful ones. "Again, this is not a video game movie to me, this is a martial arts movie with really, really wonderful characters that I care deeply about."
Mortal Kombat is set to release in theaters and for a limited time on HBO Max starting April 16.