Israeli Air Force Strike on Group Launching "Arson Balloon" From Gaza Kills One, Injures Three
The Israeli Air Force conducted an strike in the Gaza Strip on Thursday, killing one person and wounding three others.
The Israeli military wrote on Twitter that the strike was aimed at a group attempting to launch helium baloons attached to incendiary materials.
"A Hamas terrorist squad was launching arson balloons from the southern Gaza Strip into Israeli territory. In response, an IDF aircraft fired towards the squad," the IDF spokesperson's office said on Twitter.
In another post, the Israeli military wrote that "The IDF will continue to operate against Hamas' terrorist activity and views this activity with great severity."
Palestinians in Gaza fired two mortar shells at Israeli Defense Forces (IDF) troops patrolling the Israel-Gaza border shortly after the air strike.
The exchange follows attempts involving United Nations and Egyptian officials to settle tensions between Israel and Gaza, which have escalated since March 30, when Palestinians in Gaza began the Great March of Return protests. Since the start of the demonstrations, which protest the relocation of the U.S. Embassy to Jerusalem and the expulsion of Palestinians from their homes during the first Arab-Israeli War in 1948, Israeli troops have killed at least 135 Palestinians.
Earlier this week, Palestinian newspaper Al-Quds reported that Hamas leaders had agreed to decrease the number of incendiary kites and balloons being sent into Israel, which has warned that continued attacks from Gaza could result in an invasion of Gaza. The incendiary baloons and kites have caused fires that vast swathes of fields and wood, resulting significant financial damage to Israeli farmers and harm to Israeli natural reserves.
On Wednesday, the Palestinian Al-Zawari Unit, which is responsible for launching many of the flaming kites and balloons into Israel, rejected the reported Hamas agreement and said it would not stop the attempts.
"This morning, our unit went out to launch its balloons towards our occupied territories to prove to everyone that we don't receive orders from anyone, and that our peaceful protest will continue until we achieve our demands and until the siege [on the Gaza Strip] is lifted," Al-Zawari said in a statement.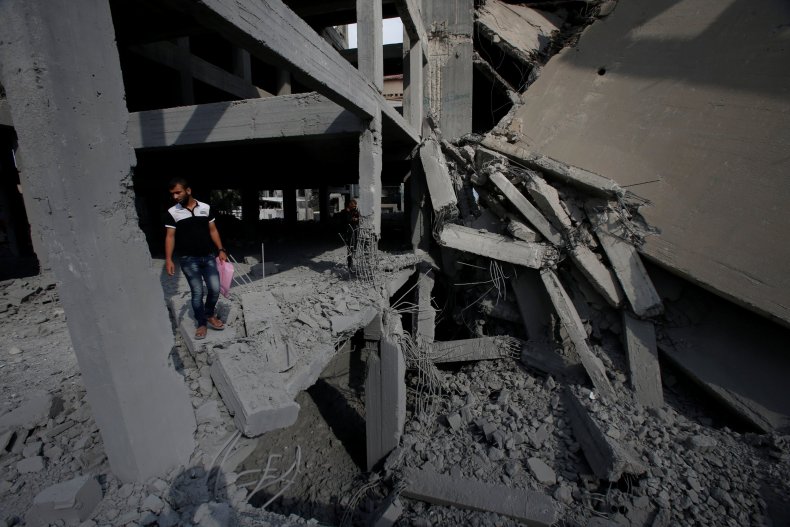 United Nations Special Coordinator for the Middle East Nickolay Mladenov visited Gaza on Sunday and held a press conference asking Israel and Gaza to act with restraint. "I appeal to all Palestinians, to all parents of all children in Gaza today, to step back and keep the protests peaceful. I appeal to the Palestinian factions to not provoke incidents at the fence, to stop the firing of rockets and mortars, to stop the incendiary kites and to give peace a chance," he said. "I appeal to Israel, to be very restrained in its responses to the situation in Gaza. I appeal to snipers not to shoot children."