Most Americans Do Not Back Plans to Deport Dreamers, New Poll Shows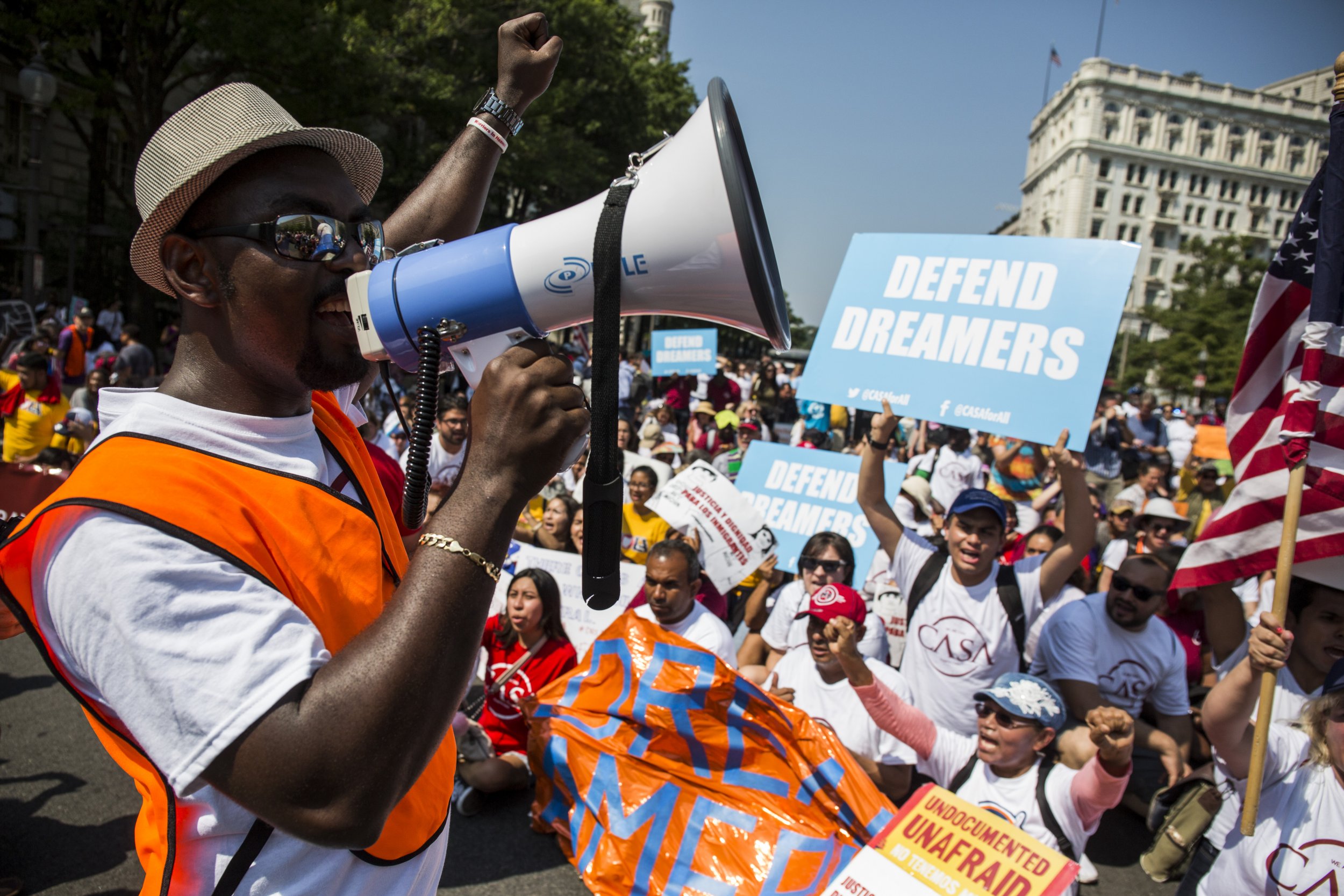 A majority of Americans do not want beneficiaries of the Deferred Action for Childhood Arrivals (DACA) program to be deported, a new poll shows.
Just one in five people in the Associated Press-NORC Center for Public Affairs Research poll support the proposal to remove so-called dreamers, immigrants who came to the U.S. illegallyas children, and 60% want DACA recipients to stay in the country.
The survey of 1,150 adults also found Americans largely do not back President Donald Trump's pledge to build a wall on the southern U.S. border with Mexico.
The poll showed 32% of Americans backed construction of the wall, with 49% opposing the plan, illustrating the opposition to Trump's hard line on the U.S. border and immigration policies, particularly when it comes to Dreamers.
"What you see is growing support within the voters overall in giving Dreamers a path to citizenship," Todd Schulte, president of immigration advocacy group FWD.us, told the Associated Press.
"Giving Dreamers the ability to earn citizenship is the most popular bipartisan, not just immigration, issue, the single most united issue in the country," he added.
In September, Trump made the decision to bring an end to the Obama-era policy that gave 800,000 young people a reprieve on deportation. Attorney General Jeff Sessions announced on September 5 that the program would end in March, saying Obama's initial 2012 directive was illegal.
However, Trump then followed up this announcement by saying Congress had six months to act to save the program.
In a tweet on September 5, Trump wrote: "Congress now has 6 months to legalize DACA (something the Obama Administration was unable to do). If they can't, I will revisit this issue!"
He later added, in comments carried by the AP: "I have a love for these people and hopefully now Congress will be able to help them and do it properly."
The president reportedly is hoping to work out a deal on DACA that will also provide more money for his planned wall on the southern border; however, the White House also wants to see a limit on green cards as well as stricter rules on deporting unaccompanied minors.
The most recent poll on the issue supports the findings of previous surveys, with the Quinnipiac University Poll showing at the end of September that even Republican voters supported Dreamers.
According to that poll, 82 percent of voters felt Dreamers should be allowed to remain in the U.S., with 69 percent of Republican voters also backing the DACA recipients.
Of the outcomes for Dreamers, the majority of Quinnipiac University Poll respondents felt they should be provided a path to citizenship.