Most Americans Think Trump Is a Bad President, Say No to Wall and War With North Korea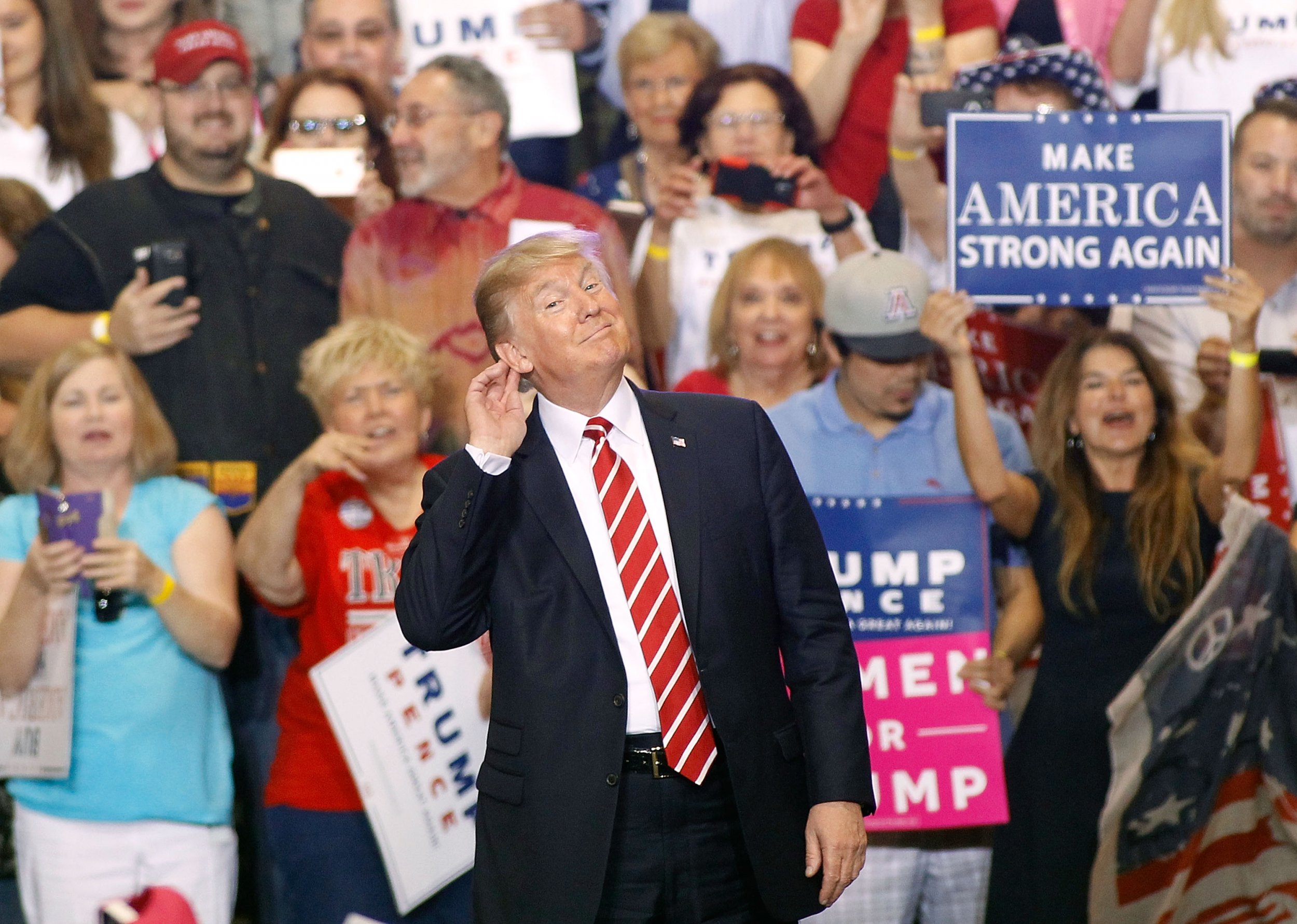 Most U.S. citizens believe President Donald Trump is doing a bad job on a number of key issues, including his handling of a standoff with nuclear-armed North Korea and his push to build a wall along the Mexican border, a recent poll found.
Harvard University's Center for American Political Studies and market research firm Harris Insights and Analytics this week released their monthly national poll on current events, finding that 57 percent of respondents disapprove of Trump's leadership. While data gathered August 17 to 22 indicated that the U.S. was mostly supportive of the Republican leader's efforts to stimulate job growth, improve the economy and fight terrorism, it also demonstrated the majority of the nation was not satisfied with his administration of the government, his immigration strategy or his take on international affairs, including his militant rhetoric toward North Korea.
Related: North Korea's Kim Jong Un a better leader than Trump? Youngest head of state faces oldest U.S. president
"The public is united that they do not want North Korea to obtain nuclear weapons and believe they would use them," Harvard–Harris Poll Co-Director Mark Penn said, according to The Hill.
"Ideally they want North Korea contained with sanctions and by getting the help of China. They are on the fence about the president's handling of the situation, but it's ultimately what kind of results he gets that will determine his public support on the issue," he added.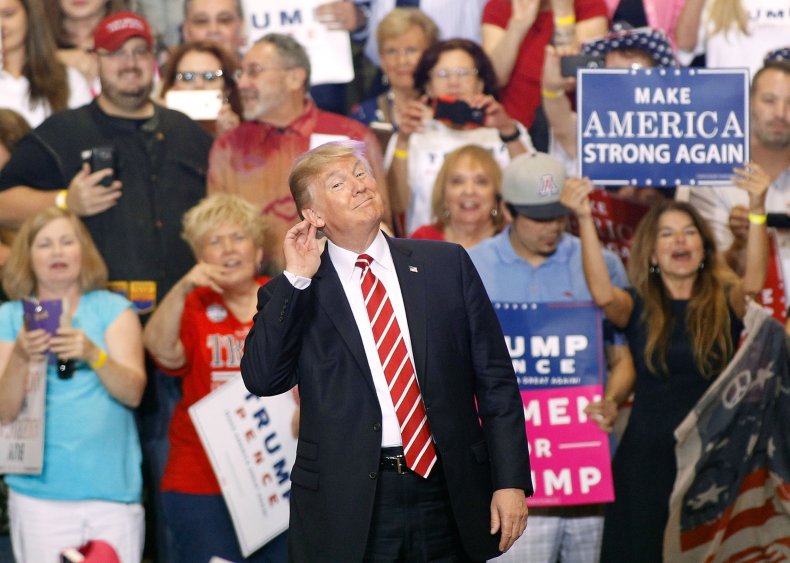 Trump has increased sanctions against the Kim Jong Un's dictatorship, but the president and his administration have also continually said military intervention was a viable option. Trump has beefed up U.S. military presence in the Asia Pacific, infuriating North Korea. After North Korea successfully tested two intercontinental ballistic missiles (ICBMs) last month and claimed it now had the ability to deliver a nuclear strike against the U.S. for the first time, Trump took his war of words with Kim Jong Un to a new level by threatening to unleash "fire and fury like the world has never seen" against the reclusive, militarized state.
Shortly after, North Korea disclosed a plan to strike the U.S. island territory of Guam, causing a missile scare that Kim ultimately said could come to fruition if Trump made any moves to threaten North Korea's sovereignty. Polling responses indicated that 53 percent disapproved of Trump's handling of the crisis and that 56 percent said he went "over the top and his response does nothing to resolve the situation." The majority, 62 percent, said the U.S. should maintain "strategic patience" with Kim's government.
Respondents also came out against Trump's plan to curb illegal immigration by constructing a wall along the U.S.-Mexico border. Only 3 percent said building the barrier should be a priority for Trump. The only initiative that received less support was the idea of scrapping the nuclear treaty with Iran, a move that only 1 percent said should come first. The two most popular directions for Trump's agenda were stimulating U.S. jobs growth (29 percent) and repealing and replacing his predecessor's Affordable Care Act (16 percent).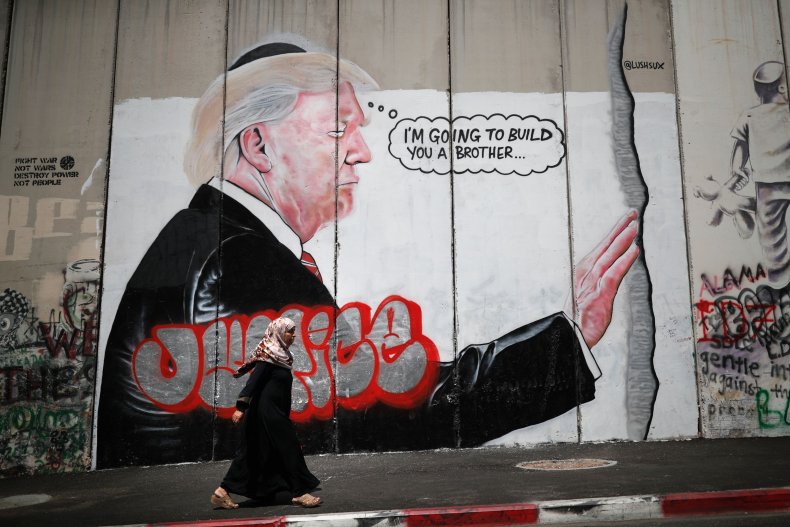 Sixty percent of respondents felt that investigations into Trump's alleged collusion with Russia to win the election were hurting rather than helping the country, and 43 percent said they backed impeaching the president. On the other hand, 12 percent said he should merely be censured by Congress and 42 percent said nothing should be done.
Trump was the most recognizable U.S. politician, with his 96 percent response rate beating his 2016 race opponent, former Secretary of State Hillary Clinton, by one point. More, however, said they voted for Clinton, 45 percent, than Trump, 44 percent.