These Are the Most Popular Disney Princess Movies, According to Rotten Tomatoes
Twelve royal princesses and heroines form part of the official Disney Princess franchise.
The line-up of female protagonist all feature in Disney animations, with the exceptional of Merida, the protagonist in Pixar film Brave.
Here are the most popular movies featuring certified Disney princesses, according to an aggregate of their Rotten Tomatoes' critics and audience scores.
...And if you are wondering why Frozen is not included, remember Anna and Elsa are both Queens.
12. Pocahontas (1995)
55% Tomatometer (56 critic reviews)
64% Audience Score
Box Office (Gross U.S.): $141.6m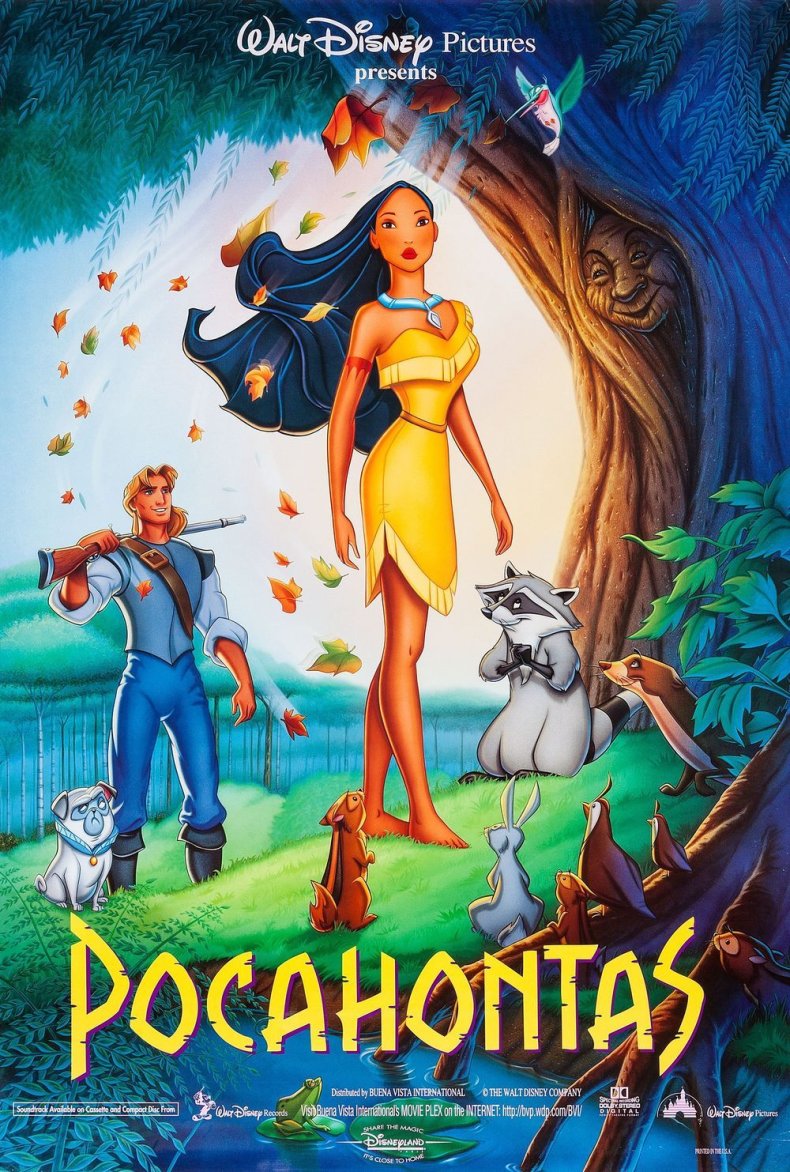 The love story between a young Native American girl named Pocahontas and an English Captain named John Smith.
Her father, Chief Powhatan, doesn't agree of their relationship and wants her to marry a native warrior. All this while Smith's fellow Englishmen try to steal America's gold.
Pocahontas became the first Native American Disney Princess and the first to be based on a historical figure. Although the real life story of Pocahontas is far from a fairy tale.
Rotten Tomatoes critics' consensus: "Pocahontas means well, and has moments of startling beauty, but it's largely a bland, uninspired effort, with uneven plotting and an unfortunate lack of fun."
11. The Princess and The Frog (2009)
85% Tomatometer (252 reviews)
74% Audience Score
U.S. Box Office: $104 m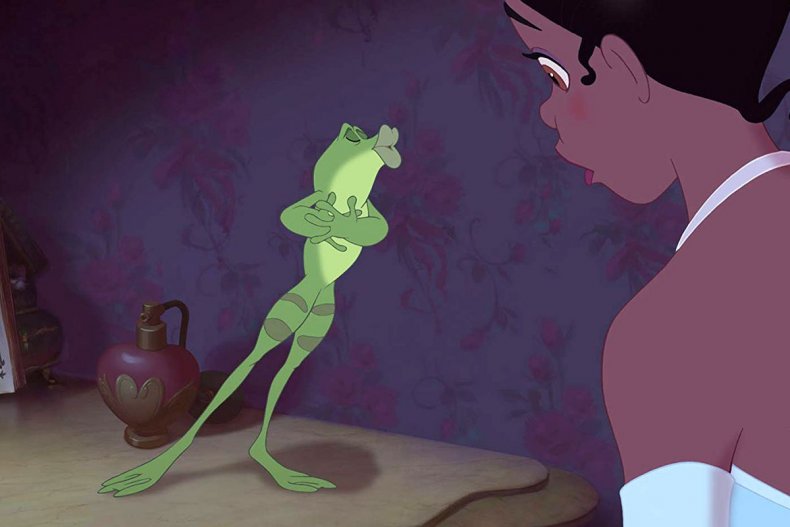 Hardworking Tiana dreams of opening a fine dine restaurant in 1920s New Orleans but when she meets Prince Naveen, who has been turned into an amphibian by the evil Dr. Facilier, he thinks she is a princess and hoping to put and end to the spell, the prince plants a kiss on Tiana with troublesome consequences.
Rotten Tomatoes critics' consensus says of the film: "The warmth of traditional Disney animation makes this occasionally lightweight fairy-tale update a lively and captivating confection for the holiday."
The animation made Rotten Tomatoes' top 100 kids and family movies list.
10. Sleeping Beauty (1959)
89% Tomatometer (46 reviews)
80% Audience Score
U.S. Box Office: $11.6m

Princess Aurora (aka Sleeping Beauty) is cursed by Maleficent, a jealous and evil witch who wants her to die on her 16th birthday.
Aurora's three good guardian fairies named Flora, Fauna and Merryweather alter the curse and instead draw Aurora into a deep sleep that can only be ended by true love's kiss.
Rotten Tomatoes critics' consensus says, "This Disney dreamscape contains moments of grandeur, with its lush colors, magical air, one of the most menacing villains in the Disney canon."
Aurora is the third official Disney princess and the last created during Walt Disney's lifetime.
9. Mulan, 1998
86% Tomatometer (78 critic reviews)
85% Audience Score
U.S. Box Office: $120.6m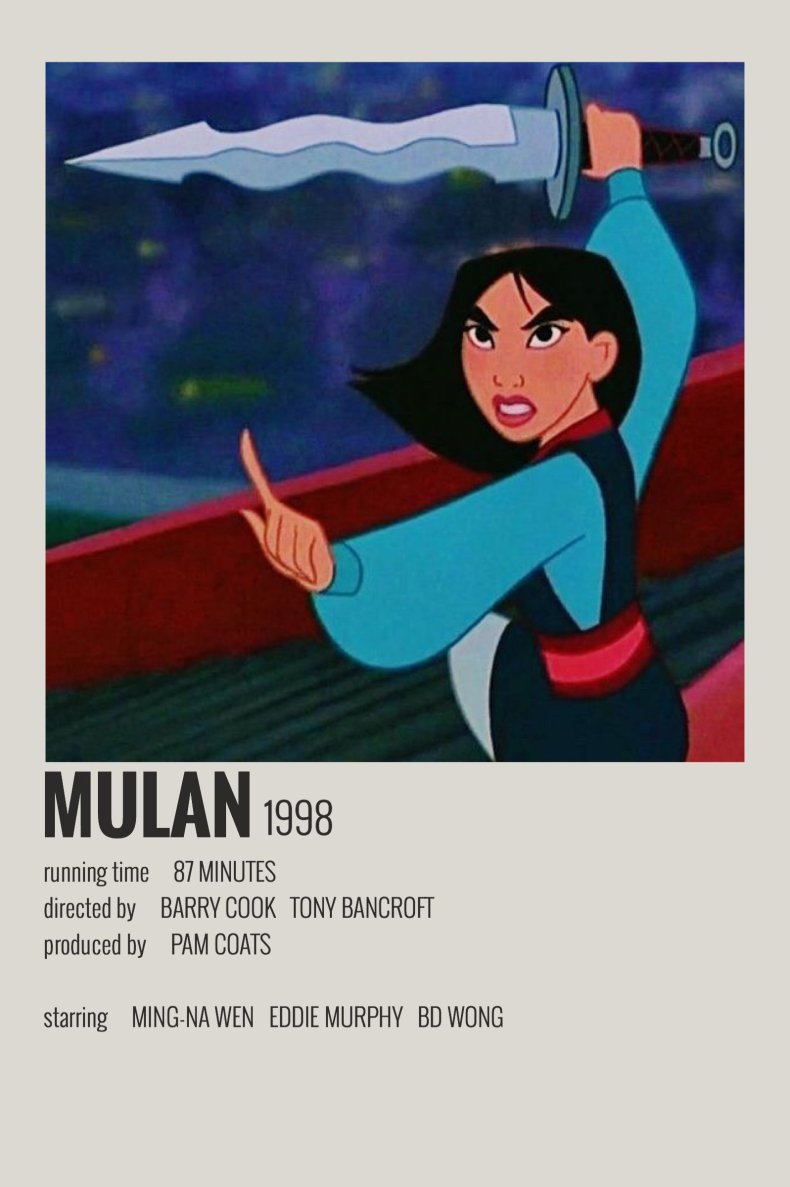 The first Asian Disney Princess and first princess to be based on a legend (the Hua Mulan legend).
To save her ailing father from death in the army, a young maiden secretly takes his spot and becomes one of China's greatest heroines, falling in love with a handsome captain along the way.
Rotten Tomatoes critics' consensus: "Exploring themes of family duty and honor, Mulan breaks new ground as a Disney film, while still bringing vibrant animation and sprightly characters to the screen."
=8. Snow White and the Seven Dwarfs (1937)
98% Tomatometer rating (53 critic reviews)
78% Audience Score
U.S. Box Office: $185m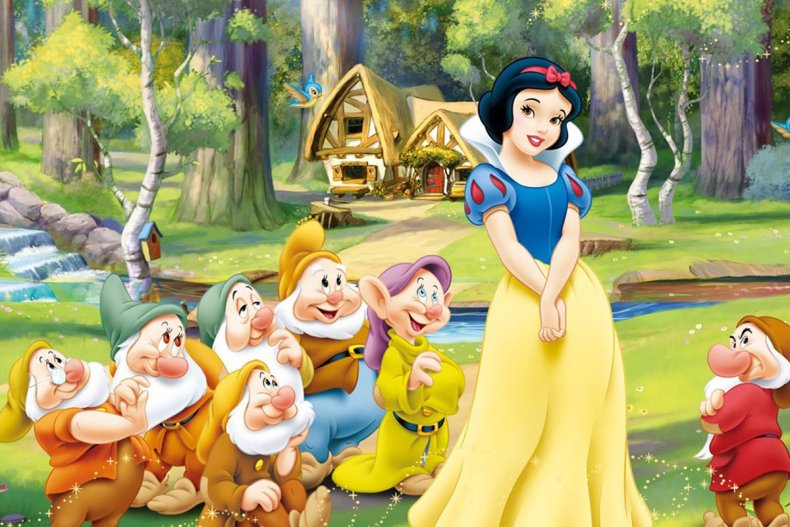 This is Disney's first full-length animated feature and the one that gave us the first Disney princess.
A wicked queen, who is very proud of her beauty, hears from a magic mirror that Snow White, her stepdaughter, has become the most beautiful girl in the world. Filled with jealousy, the queen orders the murder of the innocent Snow White.
Finding out she is alive, the queen tricks her into biting a poisoned apple, leaving Snow White in a deep sleep that can only be broken by a kiss from a prince.
"The film may not possess the emotional impact of Disney's later animated classics, but it's nevertheless a fascinating historical milestone in animation," says film critic Mike Massie.
Rotten Tomatoes has included the animation in its top 100 kids and family movies.
=8.Tangled (2010)
89% Tomatometer (227 reviews)
87% Audience Score
U.S. Box Office: $200.8m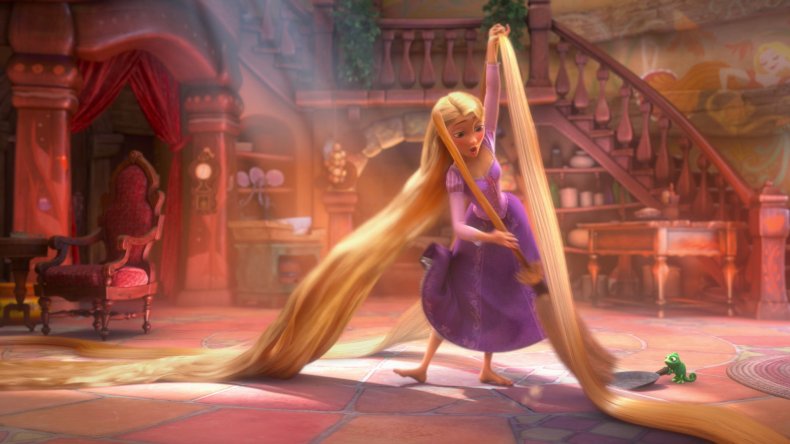 A retelling of the classic story of Rapunzel, and the first computer-animated Disney Princess movie.
Two unlikely heroes, Rapunzel—princess of the Kingdom of Corona and known for her long, magical hair—and Flynn, go on a whirlwind adventure, leaving their pasts behind.
7. Cinderella (1950)
97% Tomatometer (35 reviews)
80% Audience Score
U.S. Box Office: $33.5m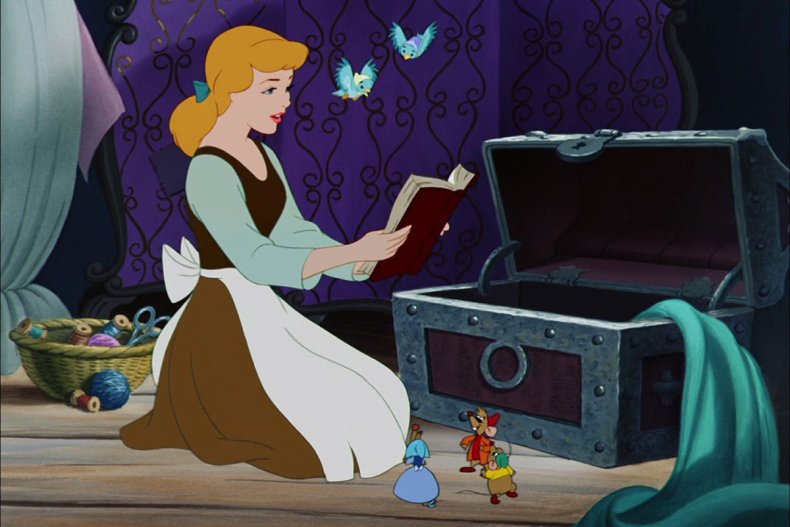 A fairy tale in every sense of the word.
When Cinderella is denied the chance to attend the Royal Ball by her wicked stepmother, Lady Tremaine, and two cruel and jealous stepsisters, she gets some help from her Fairy Godmother who makes her dream come true.
At the ball, Cinderella enchants Prince Charming but the spell will wear off at midnight.
Rotten Tomatoes critics consensus: "The rich colors, sweet songs, adorable mice and endearing (if suffering) heroine make Cinderella a nostalgically lovely charmer."
6. The Little Mermaid (1989)
93% Tomatometer (71 critic reviews)
88% Audience Score
U.S. Box Office: $109.9m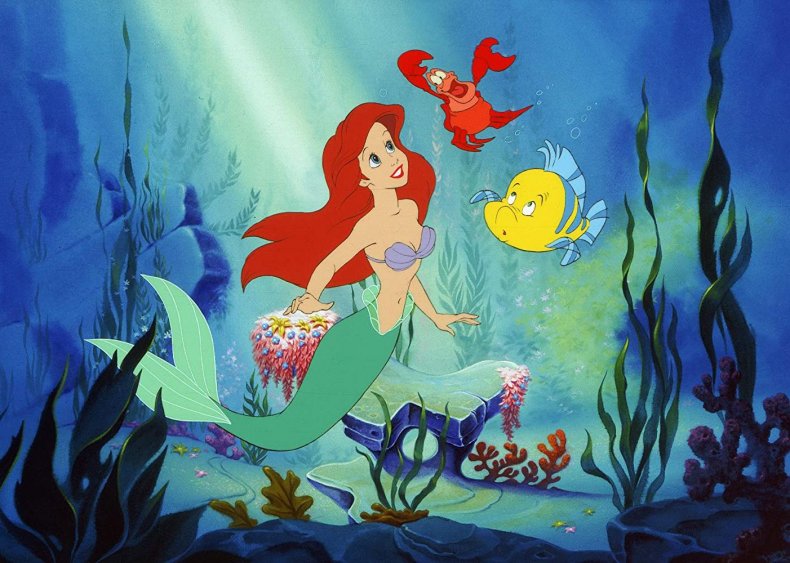 Sixteen-year-old mermaid Ariel longs to experience life on the surface. During one of her visits to the shore above—trips that are forbidden by her father, King Triton—she falls for a human prince. Determined to be with him and despite the obstacles, Ariel makes a deal with the sea witch Ursula to become human for three days.
Rotten Tomatoes Critics' Consensus states: "The Little Mermaid ushered in a new golden era for Disney animation with warm and charming hand-drawn characters and catchy musical sequences."
5. Moana, 2016
95% Tomatometer
89% Audience Score (283 reviews)
U.S. Box Office: $248.8m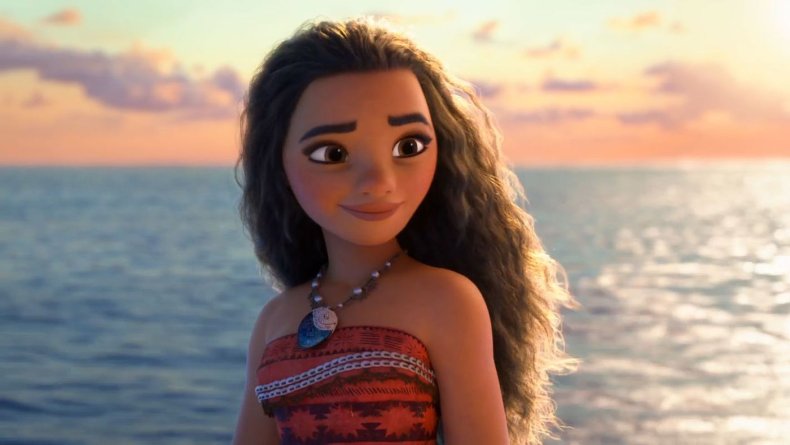 Disney's first Polynesian princess.
An adventurous and brave young girl named Moana ("ocean" in many Polynesian languages) sails out on a mission to save her people.
During her journey, Moana meets mighty demigod Maui, and together they sail across the open ocean on an epic voyage on which they encounter enormous monsters and challenges.
4. Beauty and The Beast (1991)
94% Tomatometer (118 reviews)
92% Audience Score
U.S. Box Office: $219m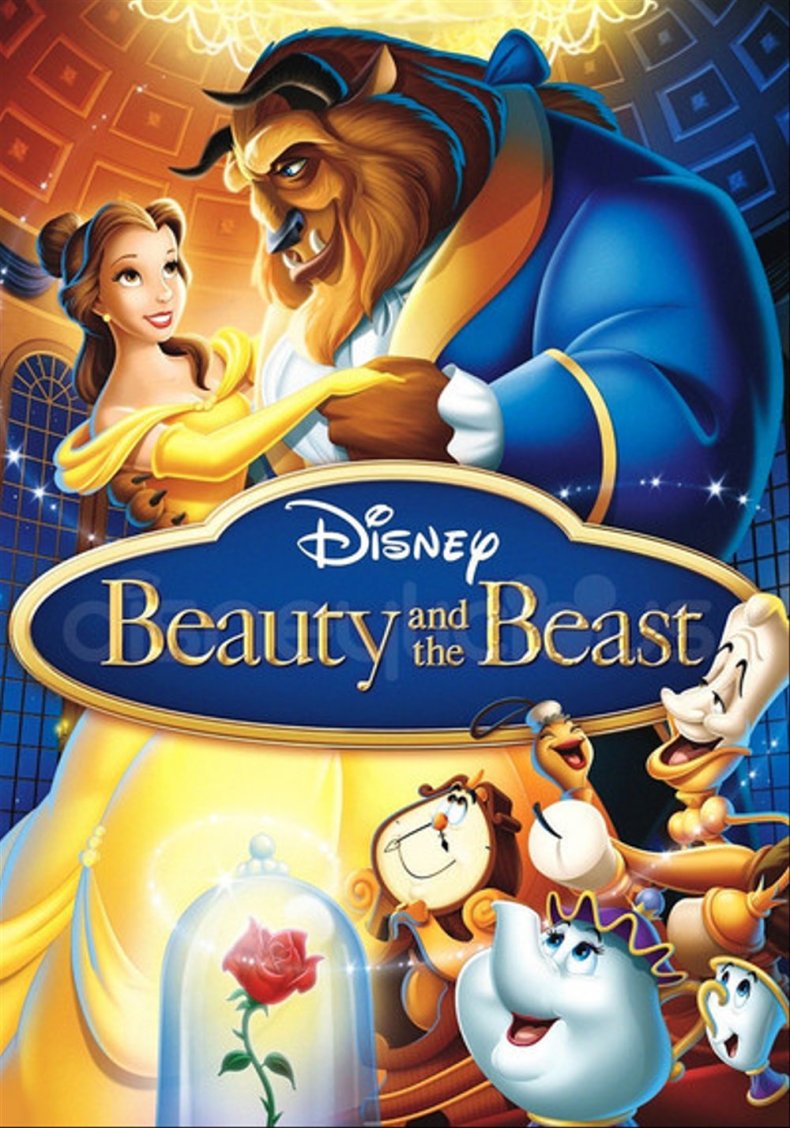 An arrogant young prince and his servants fall under the spell of a wicked enchantress, who turns the prince into a Beast until he learns to love. A strong and caring village girl named Belle enters the Beast's castle and helps the cold-hearted Beast.
Rotten Tomatoes Critics' Consensus states: "Enchanting, sweepingly romantic, and featuring plenty of wonderful musical numbers, Beauty and the Beast is one of Disney's most elegant animated offerings."
3. Aladdin (1992)
95% Tomatometer (74 reviews)
92% Audience Score
U.S. Box Office: $217m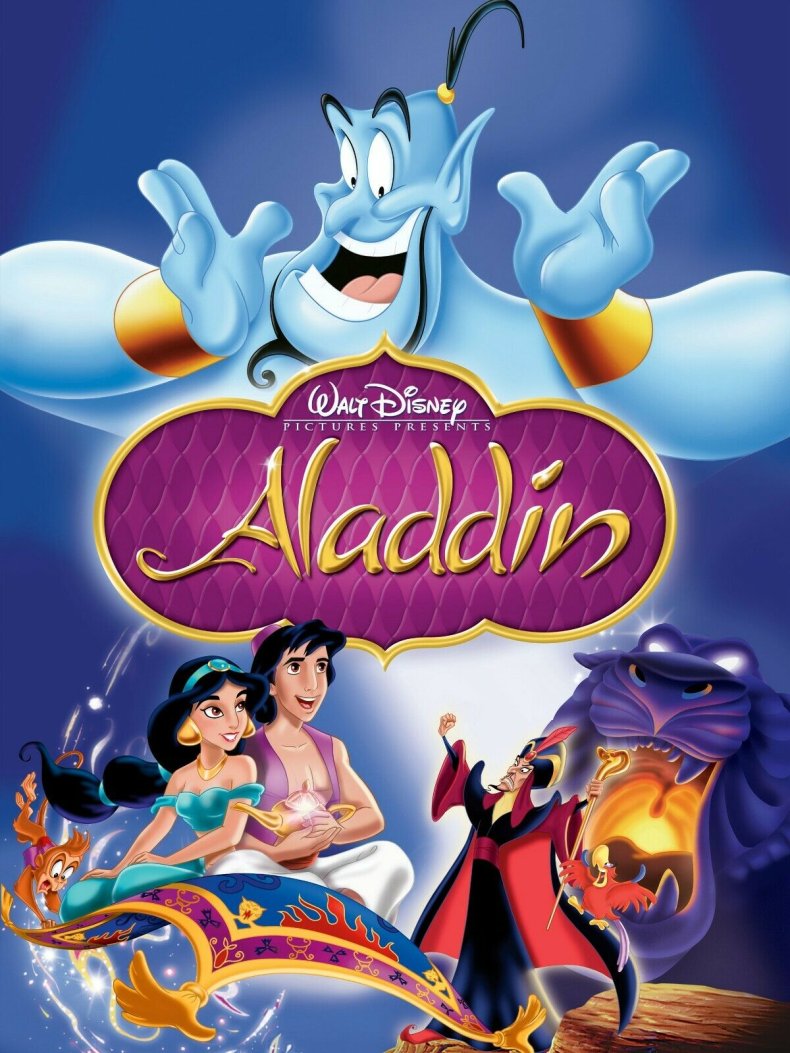 Charming Aladdin, frees a genie from a lamp and his wishes are granted as he begins a romance with Princess Jasmine. But the Sultan's deceitful adviser Jafar has other plans.
Jasmine is the first non-white Disney princess and the only one not to be the main protagonist in a Disney film. She was also the first to kiss the villain.
Rotten Tomatoes Critics' Consensus calls the animation: "A highly entertaining entry in Disney's renaissance era," adding: "Aladdin is beautifully drawn, with near-classic songs and a cast of scene-stealing character'.
=1. Brave, 2012
94% Tomatometer (282 reviews)
97% Audience Score
U.S. Box Office: $237m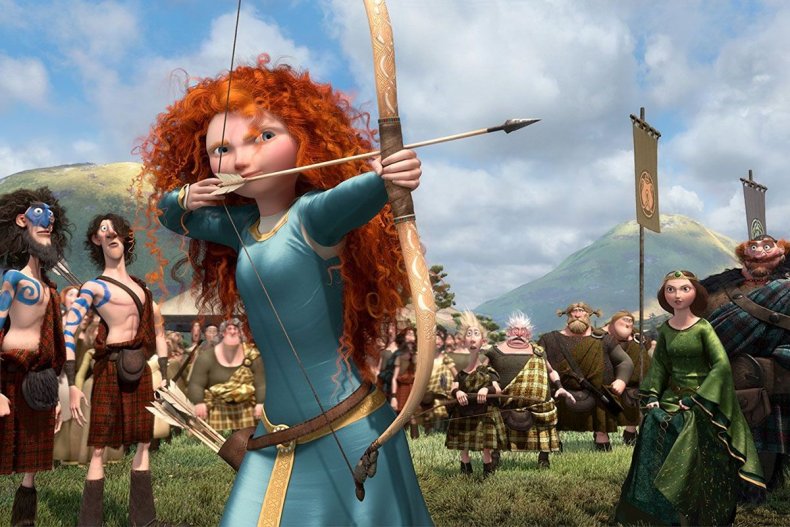 Princess Merida, the courageous daughter of Scottish King Fergus and Queen Elinor, is a talented archer who wants to decide her own path in life.
Free spirited and fiery, her defiance of an ancient custom angers the Highland lords and leads to chaos in the kingdom of DunBroch.
Merida is the only Disney princess from a Pixar movie, not a Disney animation.
=1. Raya and The Last Dragon, 2021
94% Tomatometer (282 reviews)
97% Audience Score
U.S. Box Office: $54.7m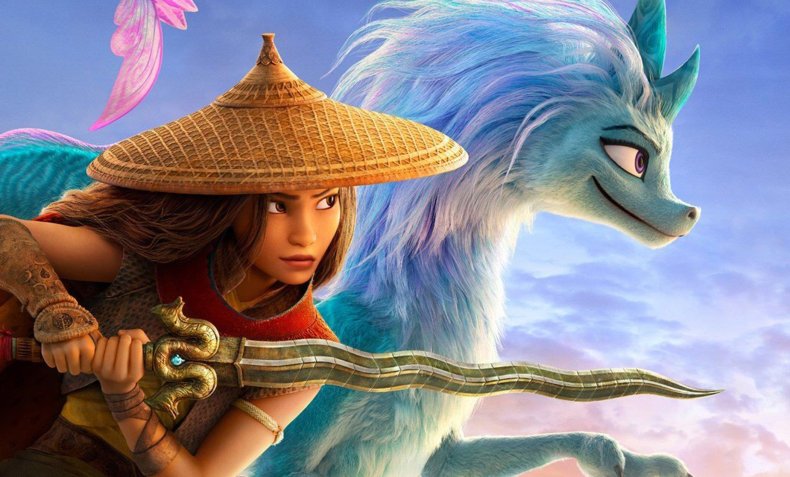 In the fantasy world of Kumandra, sinister monsters, known as the Druun, threaten the land. A lone warrior princess named Raya is determined to track down the last dragon to stop the Drunn for good.
Rotten Tomatoes critics' consensus states: "Another gorgeously animated, skillfully voiced entry in the Disney canon, Raya and the Last Dragon continues the studio's increased representation while reaffirming that its classic formula is just as reliable as ever."