Most Republicans Wrongly Believe Russia Is a Communist Country: Poll
A majority of Republicans erroneously believe that Russia is a Communist country, according to a new poll.
The poll, released Tuesday by The Economist / YouGov, found that 52 percent of Republicans agreed that Russia was operating under Communism, despite the country not being Communist since the Soviet Union dissolved in 1991. Among all Americans, 42 percent thought that Russia was Communist, including 44 percent of Democrats.
Last week, Republican Senator Tommy Tuberville of Alabama turned back the clock on world history by claiming that Russia was Communist and that Russian President Vladimir Putin's recent decision to invade Ukraine was made because he needed "more farmland" to feed his starving people.
"He can't feed his people," Tuberville said during an event in Montgomery. "It's a Communist country, so he can't feed his people, so they need more farmland."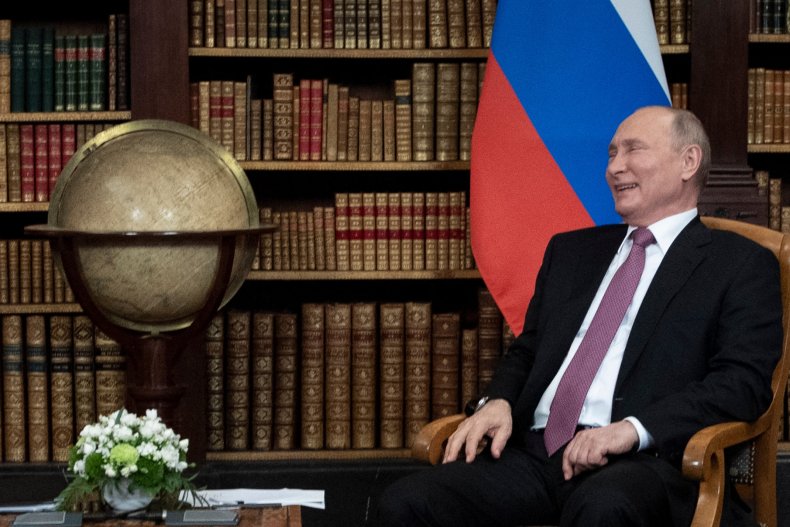 Republican Governor Glenn Youngkin of Virginia also reached more than three decades into the past over the weekend by suggesting the Soviet Union was still intact with a tweet about the "invasion of Ukraine by Soviet dictator Vladimir Putin."
In addition, multiple speakers at the recent Conservative Political Action Conference (CPAC) in Florida suggested that Russia's system of government was equivalent to China, which is still officially Communist.
"The leftist extremist at home, while Communist power continues to expand at home, is our number one enemy," John James, a GOP candidate for Congress in Michigan, told the CPAC crowd. "Leaders in Moscow and Beijing are emboldened by a weakened United States."
American Conservative Union Executive Director Daniel Schneider spoke about conservatives "fighting against the evil forces of Communism and socialism in all its forms" during the conference, adding that "Vladimir Putin and his Russian forces, what they're doing is evil, authoritarianism is evil."
Tuesday's poll found that the group most likely to have the misconception about Russia were those who voted for former President Donald Trump in 2020, with 56 percent of Trump voters saying that the country was Communist.
Another 18 percent of Republicans, as well as 15 percent of Trump voters, claimed that Russia was operating under a "Socialist" system, something that is also not true. Only 7 percent of Republicans and 6 percent of Trump voters thought that the country was Capitalist.
Although Putin's recent military moves could indicate that he hopes to reconstitute aspects of the Soviet empire, there has been no indication or reason to believe that he is interested in bringing back Communism.
Some economists have described the system the Russian economy operates under as "state capitalism."
The poll was conducted online among 1,500 U.S. adults, including 1,205 registered voters, between February 26 and March 1. It has a margin of error of 3 percent.
Newsweek reached out to the Republican National Committee and the Embassy of Russia in Washington, D.C., for comment.