Mother Charged After 6-Year-Old Fatally Shoots Himself With Unsecured Gun
A mother in Fort Collins, Colorado, is facing charges after her 6-year-old child accidentally shot and killed himself earlier this month.
On April 10, the Fort Collins Police Department responded to a home and found the boy, Roy Summers, with a gunshot wound. First responders then took him to the hospital where he later died from his injury.
After investigating, police said they learned that his mother, 40-year-old Rosinetta Mackall, "had taken the handgun out earlier that day."
"Mackall left the unsecured weapon laying in an area frequently accessed by her children. Several hours later, Roy picked up the gun and accidentally shot himself," the police department said in a news release Thursday.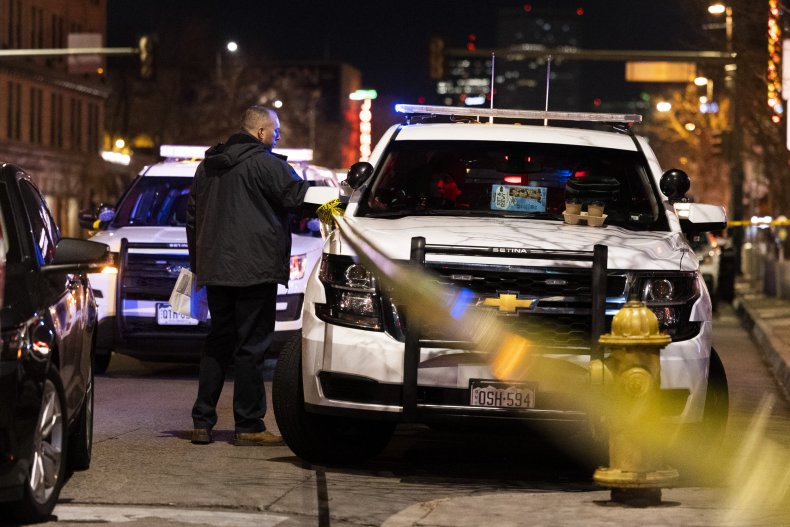 Police have charged Mackall with child abuse and unlawful storage of a firearm.
Mackall's husband, 35-year-old Ron Matthews, also faces charges in connection with the incident. Police said that Matthews wasn't living at the house or present when the boy was shot. However, law enforcement officials allege that when he was questioned "about his interactions with Mackall surrounding the incident, Matthews lied and tampered with evidence of their conversation."
"As a result, he has been charged with Attempt to Influence a Public Servant (class 4 felony) and Tampering with Physical Evidence (class 6 felony)," the police department stated in its news release, adding that both suspects had turned themselves in.
"While people will be held accountable for their reckless actions, nothing can bring back this little boy. Justice feels like a hollow word in cases like this, but each of us can honor Roy's life through our own actions," Fort Collins Police Chief Jeff Swoboda said in a statement. "If you own guns, always keep them secured. Talk to your family and friends about safe storage and handling. Please remember Roy and take responsibility."
Newsweek has reached out to the Fort Collins Police Department for comment.
A study released this month by The New England Journal of Medicine found that in 2020, firearm related injuries became the leading cause of death among children.
In a separate incident in Georgia this month, police said that an 8-year-old accidentally shot and killed his brother, and their father was charged in connection with the death.
In March, police said they were determining whether the father of a 3-year-old, who accidentally shot and killed his mother with a gun, would face charges.
Last year in May, a father was arrested after his 2-year-old son shot him and his mother with a gun that had been left unsecured on a nightstand.