Mother and Children Drink Own Urine After Being Told It Would Prevent COVID
A woman and her four children drank their own urine after she was sent false information that this would prevent COVID-19.
The London-based mother told British health workers she had followed the misleading advice in videos she had received via the messaging service WhatsApp.
She said she drank the urine, which contains high concentrations of toxins, for four days, adding that she did not trust the coronavirus vaccine and preferred to rely on "traditional cures."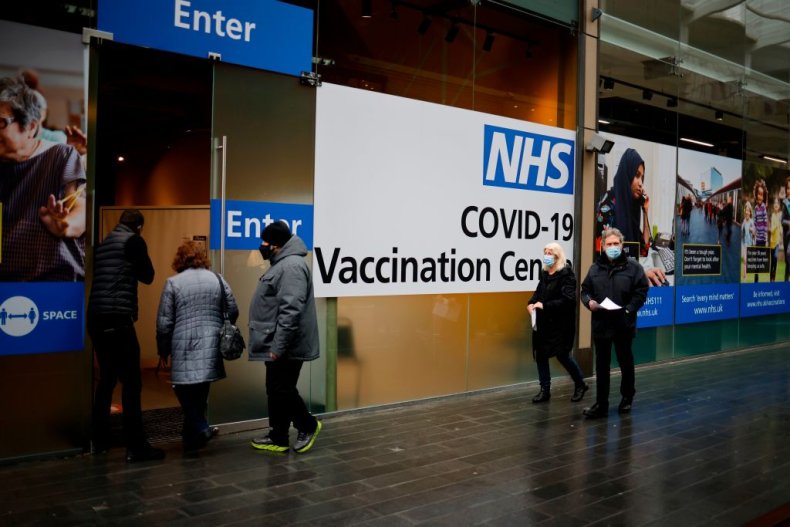 Her case highlights fears among policymakers around the world about how false information could impact the take-up of COVID vaccines.
The unnamed woman, who was speaking to researchers surveying London residents about the information and support they had received after the first wave of the pandemic, said she believed the Microsoft founder Bill Gates and his wife Melinda would launch a vaccine and that these drugs posed a danger to her and her family.
Gates has no such plans and COVID-19 vaccines, which have been administered to millions of people worldwide, have been shown to be safe and painless.
In the document prepared for the City of Westminster council in central London, the researchers wrote of the "prevalence of alternative information shared via WhatsApp."
They said: "This information often suggests false, alternative treatments which have no scientific and empirical background.
"One person we spoke to, for instance, told us that her friend or relative who is her primary source of information on COVID-19 forwards her other people's personal recommendations.
"Some of the videos she received discussed drinking your own urine each morning as a cure for COVID-19. The participant said that she and her children did that for four days."
The research, carried out by the organisation Healthwatch Central West London, also found a "stigma associated with contracting coronavirus" in some communities, which, "coupled with a lack of trust in 'official' channels of information, presents a problem that needs highlighting and addressing."
Newsweek has contacted WhatsApp to request information on what it is doing to prevent the sharing of dangerous or misleading content.
WhatsApp, which is owned by Facebook, cannot block content on a platform-wise basis but does use a combination of techniques to enforce policies and prevent abuse, including machine learning to tackle fake accounts.
The company has made a number of changes to combat the spread of viral content on the platform, including reducing the number of people that users can forward a message to and introducing "forwarded" and "highly forwarded" labels to highlight when a message has been shared many times.
Last summer poison control officials in the U.S. were forced to issue warnings about improper use of household bleach and other cleaning products amid reports people were drinking disinfectant to ward off the virus.
Donald Trump had previously suggested that ingesting disinfectant could be an effective treatment for COVID-19.
The former president later denied any connection between his remarks, which he described as "sarcastic," and an upswing in calls to poison centers nationwide.
Newsweek, in partnership with NewsGuard, is dedicated to providing accurate and verifiable vaccine and health information. With NewsGuard's HealthGuard browser extension, users can verify if a website is a trustworthy source of health information. Visit the Newsweek VaxFacts website to learn more and to download the HealthGuard browser extension.