Mother Ordered to Repay Over $32K Stolen From Child Living in Adult Home
A Michigan mother was ordered to pay back the thousands of dollars she stole from her child who was living in an adult foster care facility.
Tamala Taylor, 63, had to pay over $32,000 in restitution to her child for the funds she stole between 2018 and 2019. Taylor took the money for herself instead of paying for her child's expenses at the foster care home, which is what the funds were intended for, according to a press release from the Michigan Attorney General's office.
In February, Taylor pleaded guilty to embezzlement from a vulnerable adult. She refused to pay the full amount of her child's rent at the facility and would not provide adequate funds for their personal expenses. Taylor was sentenced by Judge Jason Elmore on Monday to 24 months of probation in addition to paying standard fines, costs and restitution to the victim.
Abuse of vulnerable adults is one of the fastest-growing crimes in Michigan, according to a report from the state government. The law defines a vulnerable adult as someone over the age of 18 who is unable to protect themselves from abuse, neglect, or exploitation because of mental or physical impairment, or because of old age. The abuse can often result in devastating losses affecting income, savings or a diminished quality of life.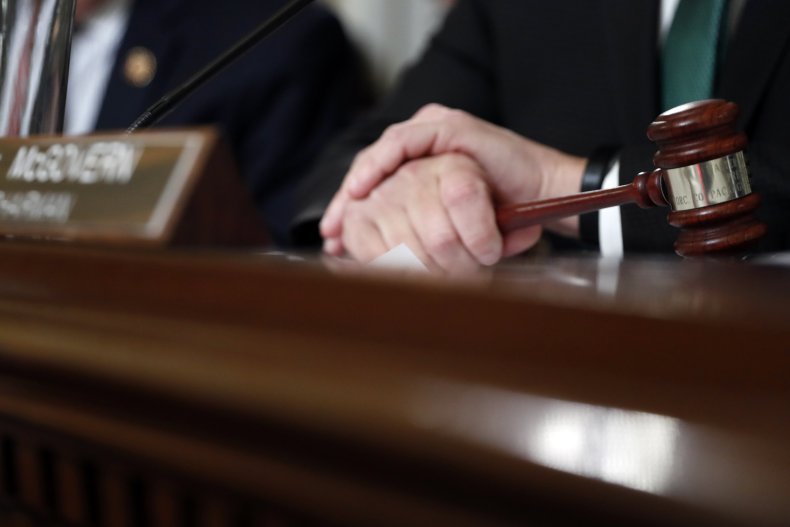 "This case is yet another example of the dedication by our Financial Crimes Division to pursue instances of wrongdoing targeting a vulnerable adult," Michigan Attorney General Dana Nessel said in a press release.
A woman was sentenced in Montcalm County, Michigan on March 31 for embezzling thousands of dollars from a 90-year-old woman she was supposed to be providing care for. Teri Miller, 58, was sentenced to a minimum of five years in prison after being convicted of two counts of embezzlement from a vulnerable adult, in addition to other charges.She was also ordered to pay over $97,000 in restitution to the victim's estate, according to the Michigan Attorney General's office.
Other cases involving crimes against vulnerable adults include a former contestant on the ABC show Shark Tank who was charged in October with defrauding a woman out of nearly $200,000 after he allegedly met her on a dating site and pressured the woman into signing over her house to him.
In June, a man was sentenced to over 10 years in prison for causing or allowing the death of a vulnerable adult after his wife was convicted of murdering their landlord to inherit part of his multi-million dollar estate. Three grandchildren were arrested and charged with aggravated neglect of an elderly or vulnerable adult the following month after an 83-year-old woman was found inside her home naked and laying in her own waste.
Update 04/05/22, 1:47 p.m. ET: This article was updated with additional information.