Mother Says Eighth Grade Boy Died By Suicide At School
A community in Wake County, North Carolina, is mourning the loss of an eighth-grade boy after he died by suicide inside a school bathroom Tuesday, his family said.
A letter sent out to parents by the school announced an early dismissal at 10:45 a.m. due to a "medical crisis on campus."
Jessica Pendergrass told Newsweek that her 13-year-old son, Austin Pendergrass, started experiencing bullying last school year and died by suicide at Wendell Middle School.
Pendergrass said she hopes this tragedy can bring awareness to other parents to check in on their kids.
"I know we try to give them some space because they're just trying to find themselves as teenagers but check their social media and phones," she said. "Make sure you're sitting down with them and listening to them...you just can't ignore those signs. You have to be the one to fight for your kid."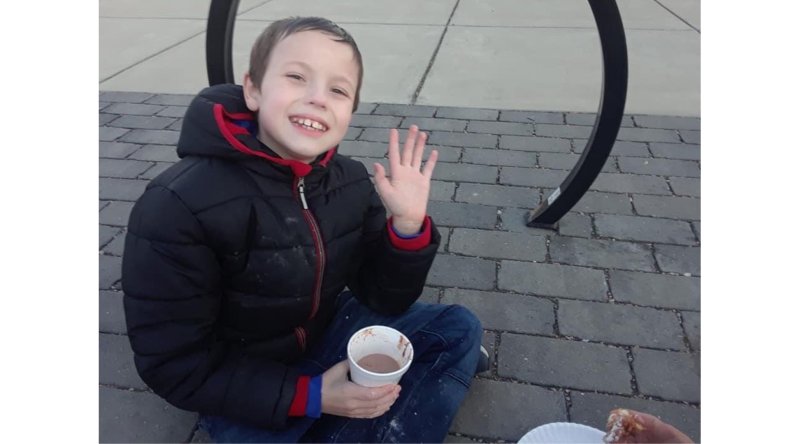 Due to federal privacy laws, no more information about the student's death was released; however, Pendergrass said another kid discovered Austin inside a school bathroom.
"I want his family to know that that kid is in our thoughts and prayers too," Pendergrass said.
Suicide Awareness Month
September is suicide awareness month, with World Suicide Prevention Day being recognized on September 10.
Suicide is considered a public health concern, with the World Health Organization (WHO) reporting an estimated 703,000 people die by suicide a year around the world. The WHO also estimates that for every suicide, there are likely 20 other individuals making a suicide attempt.
Among 15- to 24-year-olds, suicide is the third leading cause of death and the second leading cause of death among 25- to 34-year-olds, according to the Centers for Disease Control (CDC).
The CDC also reported almost one in seven high school students reported seriously considering suicide in the past year, and recent data found that it is the eighth leading cause among children between 5-11 years.
Austin's death occurred the same day that members of the Wake County school board were due to receive a presentation about suicide awareness and addressing students' potential mental, emotional, and social concerns.
'School System Failed Him'
On Facebook, Pendergrass said she wants to remind people to "hug their kids tighter and check on them often."
"You never know when it's going to be the last time," the post read. "And please teach your kids to be kind."
She recalled picking Austin up early from school after an incident last week and said she received a link to enroll him in a virtual program not affiliated with Wake County.
"I think the school system failed him," Pendergrass said. "It was always 'come pick up your child.' I just don't think they really provided me with any type of support or resources as a parent."
She added that Austin was in therapy and participated in various programs, but it wasn't enough.
"It was almost like I was stuck between a rock and a hard place," she said. "Obviously he was being tortured at school but then Wake County would just send you a letter home saying your child has missed too many days and you'll have to go to court. "
Remembering Austin
Pendergrass describes Austin as a unique and intelligent boy who enjoyed making jokes with his dad.
"He wanted to be a pharmacist when he grew up," she said. "He didn't want to get married but he wanted to adopt some kids when he got older."
She said Austin had a love for turtles and refused to use plastic straws and played trombone in the band.
Friends and family close to Austin released red balloons–his favorite color–in honor of the 13-year-old on Wednesday evening at a local park.
"This balloon release is definitely to honor his memory and his life, but it's to also to bring awareness," the boy's aunt Jessica Harris told WRAL. "Talk to your kids. Know what's going on, and if your child tells you that someone is mistreating them or bullying them, don't stop. Get to the bottom of it because kids are cruel."
Newsweek reached out to Jessica Pendergrass and the Wake County Public School District for comment.
If you have thoughts of suicide, confidential help is available for free at the National Suicide Prevention Lifeline. Call 1-800-273-8255. The line is available 24 hours every day. Beginning July 16, dial 988 on your phone to be automatically connected to the Lifeline.
Updated 09/08/2022, 3:40 p.m. ET: This story has been updated with comments from Jessica Pendergrass.