40 Big Movies Coming Out in 2022
2022 is shaping up to be a big year for film (if Omicron doesn't lead to a load of movie release date changes), with some long-anticipated blockbusters coming to theaters.
These include a number of frequently delayed blockbusters moved into 2022 because of the pandemic, such as Mission: Impossible 7, Jackass Forever and Death on the Nile – the latter has been delayed for so long that director Kenneth Branagh managed to release an entirely new film while waiting for it to come out.
Of course, Marvel movies will be among the biggest releases of 2022. The year in the MCU will begin with Doctor Strange and the Multiverse of Madness and end with Black Panther: Wakanda Forever, with the studio revealing what the franchise looks like without Chadwick Boseman.
Outside of the MCU, The Batman and Morbius are some other superhero movies fans are getting excited about. But 2022 won't just be about capes – films like The Northman and Everything Everywhere All At Once look set to provide viewers with a much weirder time at the movies.
Read on for our guide to these films and many more.
40 movies coming out in 2022
The 355
- January 7
Jessica Chastain, Penelope Cruz, Lupita Nyong'o and Diane Kruger team up for this globe-trotting action adventure. Each star is an international agent aiming to outperform their rivals and recover a top-secret weapon.
Hotel Transylvania: Transformania - January 14
Hotel Transylvania was a runaway hit when it was first released in 2012, and the kids will have a fourth instalment to enjoy. The animation sees Count Dracula and his family get transformed into humans, and he must join forces with newly minted monster Johnny to figure out how to reverse the change.
Scream
- January 14
Because you can't kill a good horror franchise for long, Scream is back for a fifth instalment, which much to the chagrin of sequel title purists, is simply called Scream. That might hint at a reboot, but Courtney Cox and Neve Campbell are both confirmed to face off against Ghostface one more time.
The Tragedy of Macbeth
- January 14
Joel Coen has done away with his decades-long partnership with brother Ethan for his first solo film (don't worry, they're certain to be back together in no time). Starring Denzel Washington and Frances McDormand as Lord and Lady Macbeth, the iconic director takes a shot at Shakespeare and gives it a unique twist that's sure to help it appeal to audiences around the world. After a 2021 cinematic release, the movie comes to Apple TV+ in 2022.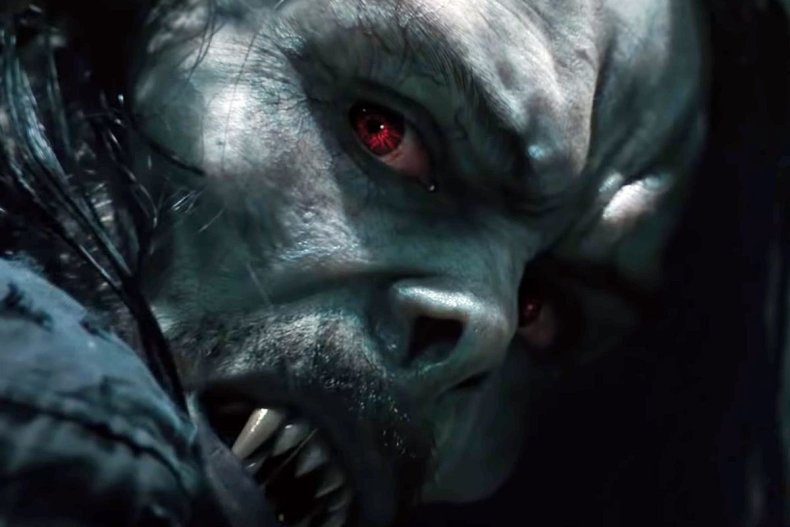 Morbius - January 28
Following the success of Venom and Spider-Man: No Way Home, other Spidey villains are getting their moment in the sun – or, in Morbius' case, dark. Jared Leto stars as the scientist who turns himself into a vampire-like creature in this long-delayed Marvel movie.
Jackass Forever - February 4
Over 20 years later, Johnny Knoxville and co. are willing to make jackasses out of themselves for the public's viewing pleasure. Expect to see outrageous pranks, broken bones, hospitalizations and tantrums in the fourth Jackass movie.
Death on the Nile - February 11
Given the allegations surrounding Armie Hammer and Letitia Wright, it's a wonder this film is still coming out. But Kenneth Branagh won't be perturbed for his second outing as Agatha Christie's Hercule Poirot. Once again working as both director and star, the film recreates another classic following Murder on the Orient Express. The iconic story sees the Belgian detective go on holiday in Egypt, only for a terrible murder to take place that forces him to put his little grey cells to work.
The Batman - March 4
Robert Pattinson gets his opportunity to prove the doubters wrong as he makes his debut as Bruce Wayne in Matt Reeves' new movie The Batman. Famous DC Comics characters like Catwoman, Penguin and Riddler will all create problems for Batman in this latest reboot of the franchise.
Turning Red - March 11
Pixar has been all about the feelings lately, first with Inside out and now with Turning Red. The animation will follow a young Canadian girl and her sudden discovery that she turns into a giant red panda whenever she gets too emotional, something that turns her life upside down and certainly won't help her as she enters her teen years.
Downton Abbey 2
- March 18
The legacy of Downton Abbey continues with the highly anticipated second movie coming to screens on March 18. Titled Downton Abbey: A New Era, the film will see Hugh Dancy, Laura Haddock, Nathalie Baye and Dominic West join the original cast and fans can once again expect to see the Crawley family at the center of another scandal.
The Unbreakable Boy - March 18
Zachary Levi stars in the uplifting and tear-jerking family drama-film The Unbreakable Boy. Based on Scott Michael LeRette's memoir of the same name, the movie follows the relationship between a resilient young boy, with brittle bone disease and autism, and his loving father.
Doctor Strange in the Multiverse of Madness - March 25
Stephen Strange must face the consequences of his actions from Spider-Man: No Way Home in his second stand-alone MCU movie. Benedict Cumberbatch stars alongside Elizabeth Olsen, Chiwetel Ejiofor and Benedict Wong.
The Lost City - March 25
The Lost City, an upcoming action-meets-adventure-with-a-side-of-comedy movie, sees Sandra Bullock, Channing Tatum and Daniel Radcliffe join forces to tell the story of a reclusive romance novelist who finds herself on an unusual jungle adventure. Bullock, Tatum and Radcliffe are sure to be the comedic trio you never knew you needed.
Everything Everywhere All At Once - March 25
A new A24 movie is always cause for celebration among cineastes, but the trailer for this one got Film Twitter particularly excited. It had it everything: Michelle Yeoh, the multi-verse and lots and lots of googly eyes. Get ready for one of the most unhinged movies of 2022.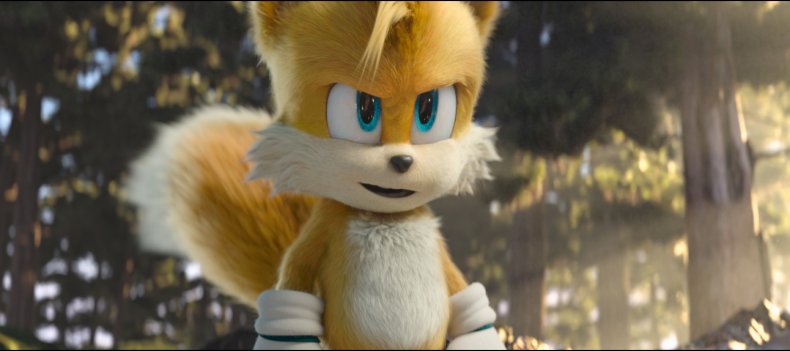 Sonic the Hedgehog 2 - April 8
Somehow, Sonic the Hedgehog worked as a movie and now the blue-haired speedster is back for a second round. The sequel sees fan-favorite Tails make his debut (with veteran gaming voice actor Colleen O'Shaughnessey reprising the role), while Idris Elba voices Sonic's new nemesis Knuckles.
Ambulance - April 8
Michael Bay may have spent most of the 2010s making Transformers movie (another of those is coming in 2023), but with Ambulance he will show that he also likes cars that do not turn into robots. Starring in his new heist movie are Jake Gyllenhaal and Yahya Abdul-Mateen II.
The Bad Guys - April 15
Hoping to prove a leopard can change its spots, a group of animated criminal animals consider changing their nature for the better. The Bad Guys features a strong voice cast with Sam Rockwell as Mr. Wolf, Marc Maron as Mr. Snake, Craig Robinson as Mr. Shark and Awkwafina as Ms. Tarantula.
The Northman - April 22
Robert Eggers' previous trippy features The Witch and The Lighthouse impressed many, so he has been given a much bigger canvas for film three. Based on the trailer, he has filled that canvas with Vikings mayhem, black magic and Björk.
The Unbearable Weight of Massive Talent - April 22
Nicolas Cage has been in great movies and he's been in awful ones, but he's never anything less than hugely watchable. Now, he's playing himself in a berserk-looking movie that sees the Oscar winner get involved with a cartel.
Legally Blonde 3 - May 20
While Red, White and Blonde didn't exactly fill us with confidence that we needed another movie in the franchise, we are always ready to give Elle Woods a chance – especially if it means Jennifer Coolidge will be returning to one of her best roles.
DC League of Super-Pets - May 20
We've seen enough of the Justice League superheroes, now it's time for their pets to shine. Led by Krypto, Superman's canine sidekick, the super-powered animals must band together to save their owners. Dwayne Johnson, Kevin Hart, Kate McKinnon and John Krasinski lend their voices to this animated DC adventure.
Top Gun: Maverick - May 27
It's been almost three decades since the original Top Gun came out, but Lt. Pete "Maverick" Mitchell is back. Tom Cruise will return to one of his most iconic roles and will show off more incredible stunts for this thrilling follow-up. He'll be joined by Miles Teller as the son of Maverick's late friend Lt. Nick "Goose" Bradshaw.
Bob's Burgers: The Movie - May 27
Bob's Burgers follows in the footsteps of many animated films that came before it, by making a movie. Originally set to be released in 2020, the film is now ready for fans to enjoy with H. Jon Benjamin, John Roberts, Kristen Schaal and more returning. Little is known about the plot, but showrunner Loren Bouchard has promised it will "scratch every itch the fans of the show have ever had."
Jurassic World: Dominion
- June 10
The Dinosaurs are out of the park and in the wild (again) in the sixth film of the iconic Jurassic Park franchise. Humanity will have to survive the behemoths wresting control of the planet, and what better trio to -potentially- save the world than original co-stars Sam Neill, Laura Dern and Jeff Goldblum? If anyone can find a way, it's those three.
Lightyear - June 17
The Toy Story origin story nobody realised they wanted crash lands in movie theaters in 2022. Tim Allen is out and Chris Evans is in as the voice of Buzz Lightyear, astronaut. Early footage shows that this Pixar animation will have a darker tone than its movie predecessors as we watch the story of the human that inspired the toy.
Elvis - June 24
Director Baz Luhrmann's retina-scorching aesthetic seems like a perfect fit for the '60s and '70s excess of Las Vegas-era Presley. But can he also handle the early years of the star (played by Austin Butler) and his relationship with manager Colonel Tom Parker (Tom Hanks)? We will find out in the summer of 2022.
Minions: The Rise of Gru - July 1
The Minions can't be kept down, not for anyone. The loveable, yellow, nonsense-talking creatures return for their second solo film, which charts how they came to meet Gru and how they and the character (now 12 years old) try to thwart a group of supervillains known as the Vicious 6.
Thor: Love and Thunder - July 8
Thor: Love and Thunder already promises to be a Marvel game changer with Natalie Portman set to return, and there are rumors she may be picking up the hammer. Taika Waititi returns to write and direct once again after his successful effort with Thor: Ragnarok, while Chris Hemsworth continues his now 11-year stint as the God of Thunder.
Bullet Train - July 15
Bullet Train is the highly anticipated thriller based on the novel Maria Beetle by Japanese author, Kōtarō Isaka. Featuring an incredible star-studded cast, including Brad Pitt, Joey King, Andrew Koji and Sandra Bullock, the movie tells the story of five assassins who unexpectedly cross paths on a Japanese Bullet Train.
Nope
- July 22
Jordan Peele returns for his third movie. So far, we know almost nothing about it, save for the fact that it stars Daniel Kaluuya, Keke Palmer, and Steven Yeun. Some are speculating that the director's follow-up to Us will be a sequel to Get Out, but whatever it is, it's likely to be among the year's most-discussed projects.
Puss in Boots: The Last Wish - September 23
Almost 18 years after audiences were first introduced to the loveable Puss in Boots in Shrek 2, the mischievous cat is back with the sequel to the 2011 self-titled 3D movie. Puss in Boots: The Last Wish sees Puss on a mission to restore all of his nine lives after burning through eight of them so far.
Don't Worry Darling - September 23
Attention Harry Styles and Florence Pugh fans, Don't Worry Darling is finally coming to theaters and HBO Max in September. Director Olivia Wilde had the world at a standstill when the trailer for Don't Worry Darling — a psychological thriller about a husband and wife, each holding a dark secret— dropped in September 2021, featuring Styles and Pugh locked in a passionate embrace.
Mission: Impossible 7 - September 30
The Mission: Impossible film franchise is showing absolutely no signs of slowing down with No. 7 on the way in September 2022 and No. 8 to follow in 2023. The latest installment will see Mission Impossible regular Tom Cruise return as IMF agent Ethan Hunt alongside his trusted M16 ally, Ilsa Faust, played by Rebecca Ferguson.
Spider-Man: Across the Spider-Verse (Part One) - October 7
Into the Spider-Verse was a surprise critical smash for Sony, so it's no surprise that the studio is making another Miles Morales movie. If it has anything like the visual inventiveness of the first film, superhero fans are in for a treat.
Halloween Ends - October 14
Halloween Ends is the sequel to the 2021 American slasher film Halloween Kills. In the spooky horror sequel, The Real Housewives of Beverly Hills star Kyle Richards will reprise her role as Lindsay Wallace, which she first played as a child actress in 1978. Halloween fans won't want to miss it.
The Flash - November 4
Ezra Miller stars as Barry Allen/The Flash in the long-time coming action movie about the beloved Marvel superhero. In The Flash, Barry Allen will travel back in time in a bid to prevent his mother's murder, but as expected, things to don't quite go according to plan. Plus, Michael Keaton is reprising his role as Batman.
Black Panther: Wakanda Forever - November 11
Chadwick Boseman's T'Challa seems like an irreplaceable part of Black Panther, and yet the franchise is set to go on without him. So far, we know more about the show's troubled production than we do about what the plot of the film is, so it remains to be seen whether the movie can meets its November release date.
Creed III - November 23
Michael B. Jordan makes his directorial debut with the third instalment of his Rocky spinoff franchise. Stallone may be down, but Jordan is not out, and the film will follow a "very different" story for Adonis "Donnie" Creed. Jonathan Majors will also step into the ring for a film that'll no doubt be as action-packed and intense as the first two movies.
Aquaman and the Lost Kingdom - December 16
The sequel to 2018's Aquaman is coming to theaters and HBO Max in December. Jason Momoa reprises his role as Arthur Curry/Aquaman, the King of Atlanta and Marvel fans will once again see Patrick Wilson as Orm Marius, Dolph Lundgren as King Nereus, Amber Heard as Mera, Nicole Kidman as Atlanna and Yahya Abdul-Mateen II as supervillain Black Manta.
Avatar 2 - December 16
After an unexpectedly long delay, James Cameron is finally bringing out the Avatar sequel, 13 years after the original. Incredibly Avatar 2 was shot over a three-year period, with an Avatar 3 shot at the same time, meaning there's guaranteed to be more to come from the Na'vi on Pandora.
Super Mario Bros
- December 21
Not content to let Sonic and Sega have all the fun, Nintendo is bringing out its own video-game mascot movie. The cast list assembled to voice the characters is already eye-catching, with Chris Pratt voicing Mario, while Anya Taylor-Joy, Charlie Day, Jack Black and Seth Rogen all feature.