10 Movies Coming Out in March 2022 You Must Watch
The summer blockbuster season is still a few months away, but March 2022 sees one of the year's most anticipated movies come out.
At the start of the month, Robert Pattinson puts on the cowl and cloak formerly worn by Michael Keaton, Ben Affleck and George Clooney and becomes The Batman for Planet of the Apes director Matt Reeves' three-hour (!) take on Bruce Wayne.
The Batman is by far the month's biggest release, but movie theaters and streaming services also have a number of films well worth your time also coming out. Among the movies coming to theaters this month are the Sandra Bullock/Channing Tatum action comedy The Lost City, Colin Farrell's philosophical sci-fi After Yang and Everything Everywhere All at Once, a mind-bending movie that has one of the year's best trailers.
As for the streaming services, they are offering the latest Pixar movie, a brand new Ryan Reynolds film from the maker of Free Guy, plus a cannibalism thriller starring Sebastian Stan.
10 Movies To Watch in March 2022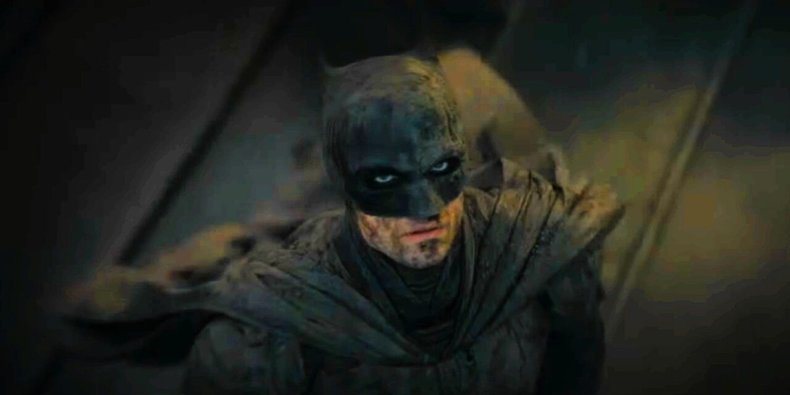 The Batman - March 4 (in IMAX from March 1)
After numerous COVID-related delays that not even the Caped Crusader could prevent, it's finally here: Robert Pattinson's take on Bruce Wayne. Can he match up to Michael Keaton and Christian Bale? What is director Matt Reeves going to do with the character that has not been done before? And what accent did R-Patz land on after being told his first one was too ridiculous? All will be revealed soon when the new Bruce Wayne takes on Paul Dano's Riddler, Zoë Kravitz's Catwoman and Colin Farrell's Penguin.
Reviews are embargoed until February 28, but whatever critics say, this is sure to be one of the year's biggest films.
After Yang - March 4
The first week of March is going to be a busy one for Colin Farrell. Not only is he giving us what looks like a big performance as Oswald Cobblepot in The Batman, but he is also giving us much subtler work in this profound and moving sci-fi.
After Yang tells the story of a family who buy a robot to be the surrogate brother of their lonely adopted child. When that robot breaks down, Farrell's father character begins to learn things about Yang that totally change the way he views life. Not since Wall-E has there been a film that will make you care this much about the soul of a robot.
And not only that, but the film has what is certain to go down as 2022's best dance routine. If you like your science fiction less about the science and more about emotion (and if you prefer Ex Machina to The Matrix), this is one for you.
Fresh - March 4
Some actors use their Marvel prestige to try and launch themselves into other less well-advised franchises (aka RDJ and Dolittle, Tom Holland and Uncharted and Chaos Walking), while others like to use the safety net as an opportunity to take risks. Sebastian Stan seems to be putting himself in the latter camp with his transformational role as Tommy Lee in Hulu's Pam and Tommy and in the same streamer's Fresh, a dating satire in which Normal People's Daisy Edgar-Jones starts dating Stan, a man who may be a cannibal (make your own comparisons to other recent news stories about any other actors).
Turning Red - March 11
For some reason, many film fans have been left bemused by the fact that Disney has decided Pixar films will go straight to Disney+, despite having the sort of visuals that really benefit being seen on the big screen.
Nevertheless, the streaming service is the only place to watch Pixar's latest, Turning Red, the charming-looking story of a young girl who turns into a red panda when she gets angry.
The Adam Project - March 11
Ryan Reynolds' last collaboration with director Shawn Levy was Free Guy, one of the few movies in 2021 to be a success in theaters. And so Netflix's expectations are surely high for The Adam Project, a sci-fi movie in which a young boy must team up with the older version of himself in order to find their missing father. In other words, Looper if it had a heavy dose of family drama.
The Outfit - March 18
What if Phantom Thread was also a Hitchcockesque twisty thriller? That is the question that The Outfit asks of its audience. Mark Rylance stars as a mild-mannered tailor (or as he crucially calls his job, a "cutter") who gets caught up in a mob war. Hollywood has often put Rylance in strange supporting roles (see Don't Look Up for the most recent example), but The Outfit shows that the Oscar winner should be the lead more often, with his take on the character keeping you guessing about what's really going on until the very end.
Windfall - March 18
Netflix's arthouse work like The Power of the Dog does not often mix with its populist trash like Emily in Paris. But in this thriller, the two worlds mix, with Lily Collins from the latter joining Jesse Plemons from the former for a kidnapping drama.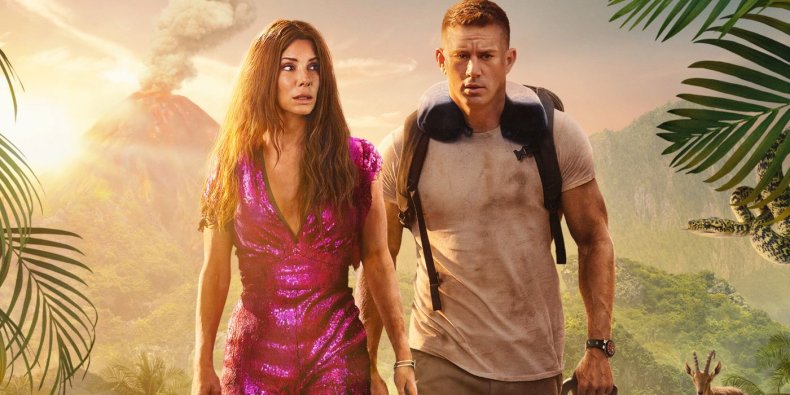 The Lost City - March 25
The death of the big-budget romcom has left most of the genre's biggest stars in a sort of career limbo. With the studios not making the sort of films that made Sandra Bullock a star anymore, the actor has tried many genres, from survival horror (Bird Box) to crime caper (Ocean's 8) to crime drama (The Unforgivable). These have all been successes but have also all been bad films.
Will her new movie continue the trend? This time, she is starring in an action comedy that might (whisper it) be a secret rom-com. Bullock plays a romance novelist who finds herself in a jungle adventure plot straight out of one of her books. Along for the ride is the vain model for her book jackets (yes, that's a career. It's best if you don't ask questions).
Most adventure comedies get stuck somewhere in the middle of those two genres, becoming bad versions of both. There are some genuine laughs to be had in the trailer, however, so it remains to be seen whether viewers will find both in The Lost City.
Everything Everywhere All at Once - March 25
"Multiverse" is one of those movie concepts that very soon we are going to regret ever having heard, like "cinematic universe" or "based on a YA novel." Before Marvel and DC beat the multiverse into the ground, however, the folks at A24 are ready to have some fun with it.
In Everything Everywhere All At Once, Michelle Yeoh plays a woman who discovers thousands of versions of her exist across multiple universes—some of which can kick some serious butt(this is a Yeoh film, after all), and some of whom seem to have an obsession with googly eyes.
As the Daniels' last film was the farting corpse movie Swiss Army Man starring Daniel Radcliffe, except the unexpected.
Nitram - March 30
A big winner at the Australian version of the Oscars in 2021, Nitram explores one of modern Australia's biggest tragedies, the murder of 35 people by Martin Bryant – the worst massacre in modern Australian history, and one that led to strict gun control laws (make your own comparisons to America if you wish).
Actor Caleb Landry Jones won Best Actor at Cannes for the main role in this shocking and unsettling film that, like movies before it including Elephant and We Need to Talk About Kevin, tries to understand what leads someone to do such acts. Not an easy watch, but a necessary one.