MS-13 Gang Member Who Tortured, Stabbed Girl to Death Said She'd See Her in Hell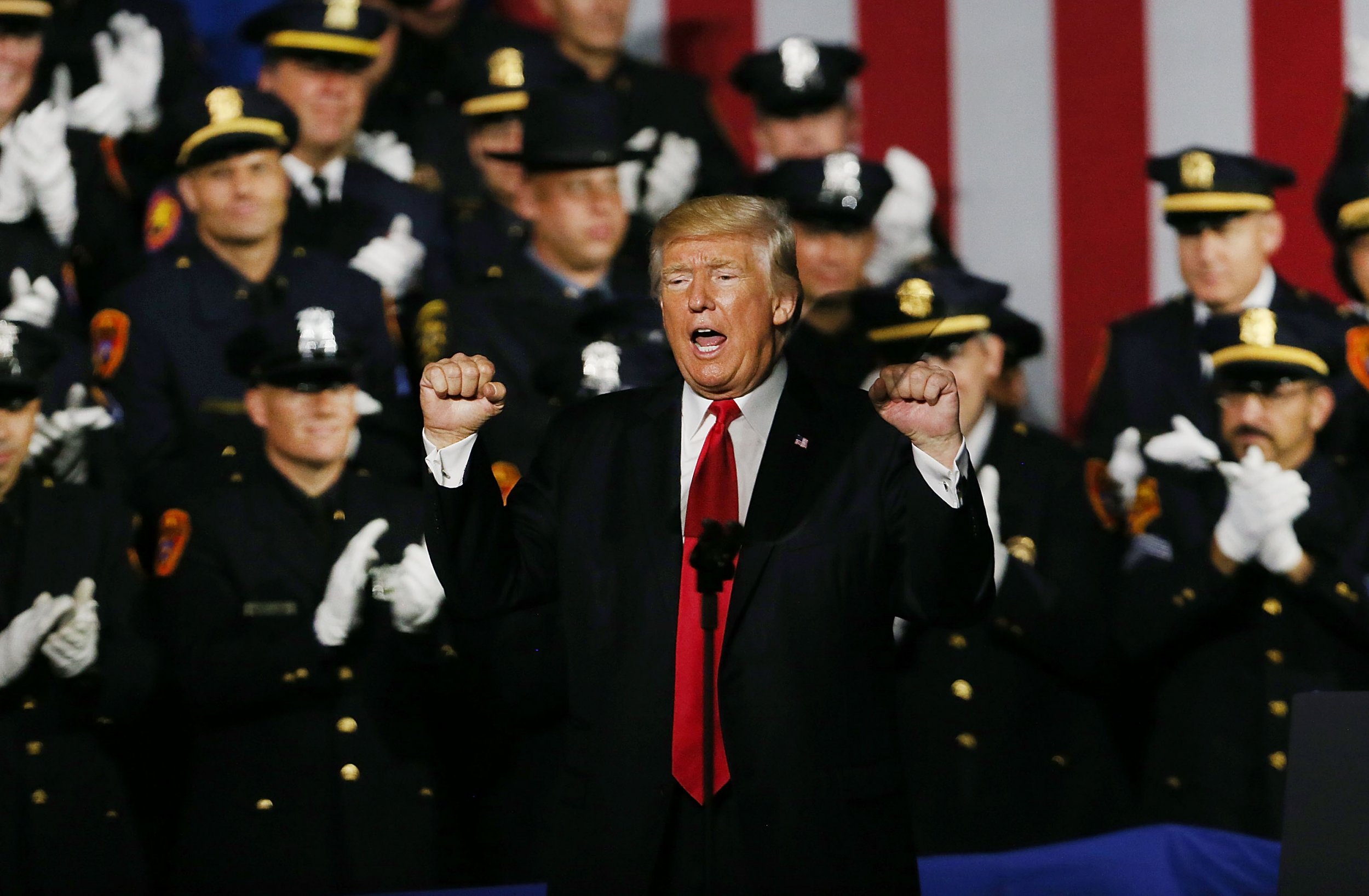 A teen MS-13 gang member tortured and stabbed another girl to death in Virginia because she thought the girl was responsible for her boyfriend's death, she told interrogators.
Eighteen-year-old Venus Romero Iraheta initially claimed she hadn't killed 15-year-old Damaris Reyes Rivas, but pleaded guilty on Monday to "first-degree murder, abduction and criminal street gang participation," FOX5 DC reported.
In an interrogation video taken on February 14—a month after Rivas was murdered—Iraheta confessed to the crime, the outlet said.
Iraheta blamed the girl for the death of her boyfriend Christian Sosa Rivas, who was also part of the MS-13 gang, she told interrogators.
Reyes Rivas was taken to a park in Fairfax County, Virginia, where a group of MS-13 gang members were waiting, FOX5 DC reported.
Iraheta and gang members there made the victim walk through snow without shoes or a shirt, and Iraheta "sliced off a tattoo Sosa Rivas had given to Reyes Rivas on her hand" before stabbing her in the stomach, according to the outlet.
"'You're going to remember me until the day we see each other in hell. Don't forget my name,'" Iraheta recalled telling Reyes Rivas, the outlet reported.
Iraheta then stabbed the girl in the stomach around a dozen times before stabbing her in the neck, she told interrogators.
"I killed her," she told interrogators. "I don't remember how many times I stabbed her in the stomach."
"Thirteen. Something like that," she added.
Iraheta is one of 10 people arrested in connection with Reyes Rivas's murder, according to FOX5 DC. She could face "life in prison plus 20 years," the outlet reported.
When interrogators asked Iraheta if she was bothered by the murder, she shook her head, the outlet said.
MS-13 gained widespread attention last summer, when President Donald Trump gave a speech focusing on his plans to dismantle the transnational group.
The plan "focus[ed] on heavy policing of immigrants and an overall crackdown on illegal immigration."
Prior to Trump's speech, the state of Texas released a "threat assessment" that maintained the group was one of the state's most dangerous gangs.