MSNBC Anchor Confronts Rand Paul With Trump Children's Foreign Business Deals After He Calls for Hunter Biden to Be Investigated
MSNBC anchor Stephanie Ruhle confronted Republican Senator Rand Paul with President Donald Trump's own children's foreign business deals after the congressman suggested Democratic presidential candidate Joe Biden's son Hunter Biden's business dealings in Ukraine should be investigated.
"Hunter Biden made $600,000 from a Ukrainian company," Paul said, after he was asked by Ruhle about Trump's personal lawyer Rudy Giuliani being paid $500,000 to work for the company of Ukrainian-American businessman Lev Parnas, who was arrested last week over alleged campaign finance violations. "So, if we want to investigate Rudy Giuliani's financial dealings, by all means do it. But at the same time, you should, if you want to be fair, investigate Hunter Biden's economic dealings in Ukraine as well," he argued.
Ruhle jumped on Paul's point and asked the senator if Trump's children's foreign business deals should also be investigated thoroughly.
"Does that mean we should be looking deeper into how Jared Kushner's family got foreign money for 666 Fifth Avenue? How Ivanka Trump got 13 trademarks from the Chinese government, how she was able to expand her brand since the president took office?" the MSNBC anchor said. "I mean, giddy-up, let's do it."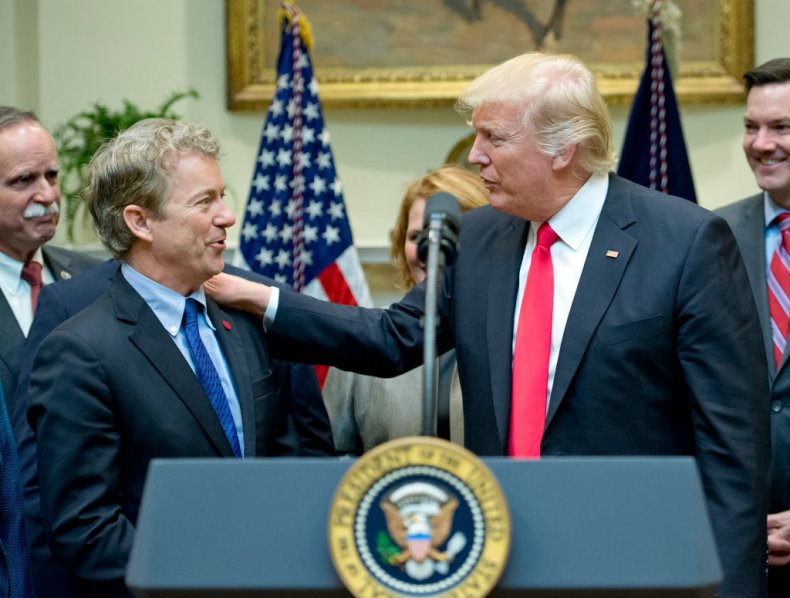 Paul, who represents Kentucky, then suggested that investigating those concerns would be "going down the road of the politics of self destruction" and would somehow "criminalize all politicians."
"Nobody really should excuse themselves and say 'we're holier than thou and Trump is evil,' instead of saying 'it looks like there's been a lot of self-dealings throughout history," the congressman added.
Trump and his family's vast international business empire has raised alarm bells from ethics and legal experts since the president's election. Going against precedent, Trump chose to forgo divesting from his company or placing it in a blind trust while he is in office. Although he has handed over day-to-day operations to his sons Donald Trump Jr. and Eric Trump, the president remains the sole-owner of the Trump Organization.
Legal experts have argued that foreign governments paying to host events or to stay at Trump's properties violates the Constitution's Emoluments Clauses, which stipulate that the president cannot accept gifts from foreign countries or use their office to enrich themselves. Additionally, ethics experts have raised their eyebrows as Ivanka Trump, who serves as a senior adviser to her father, has been granted numerous trademarks in China as the White House remains embroiled in a trade dispute with the Asian superpower.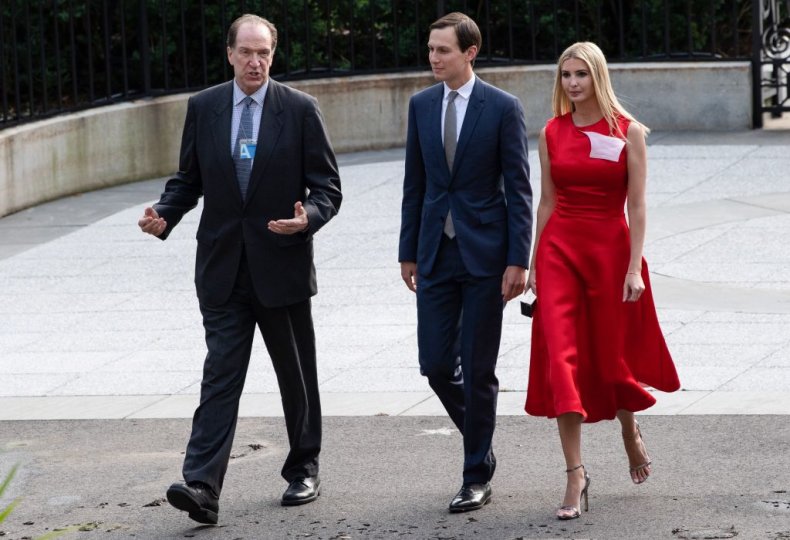 Critics have also questioned how Ivanka Trump's husband, Jared Kushner, was able to secure funding from a real estate company owned partly by the Qatar Investment Authority, for his family's struggling 666 Fifth Avenue development. Former Trump administration officials reportedly raised significant concerns about Kushner's and his wife's actions on multiple occasions, which they saw as mixing personal business and diplomacy.
Trump's sons have insisted that the Trump Organization has vowed not to launch any new foreign projects while their father serves as president. However, that has not stopped them from pushing forward with numerous international projects that began before Trump took office.