MSNBC Grills Biden Admin on Baby Formula Crisis: We Mobilized for Poland
An MSNBC host grilled a Biden administration official Thursday on the nation's baby formula shortage, asking why the U.S. is not mobilizing on the domestic issue as quickly as it did to assist Poland with its Ukrainian refugee efforts.
"I'm not feeling an intensity," Mika Brzezinski told Surgeon General Vivek Murthy. "Do you want to know where there is not a baby formula crisis? In Poland, on the border, where they took in almost 4 million people in three months—and there's enough formula there. There's food. They've set up housing. They've been able to do all of this, by the way, with the help—with the fundamental help of the U.S. military.
"So my question is: Why isn't there the same mobilization here in America for this crisis?" she asked.
The national baby formula shortage—the result of a February recall involving an Abbott Nutrition facility in Michigan, combined with ongoing pandemic supply chain disruptions—has left parents across the country frustrated and even desperate. It has also created a huge problem for the Biden administration, which critics have slammed for not responding quickly and adequately to the empty shelves in the U.S. Some have argued that federal officials should have acted immediately after the Abbott recall rather than waiting three months.
Amid increasing pressure to address the crisis, President Joe Biden invoked the Defense Production Act late Wednesday to increase baby formula production and fast-track overseas shipments.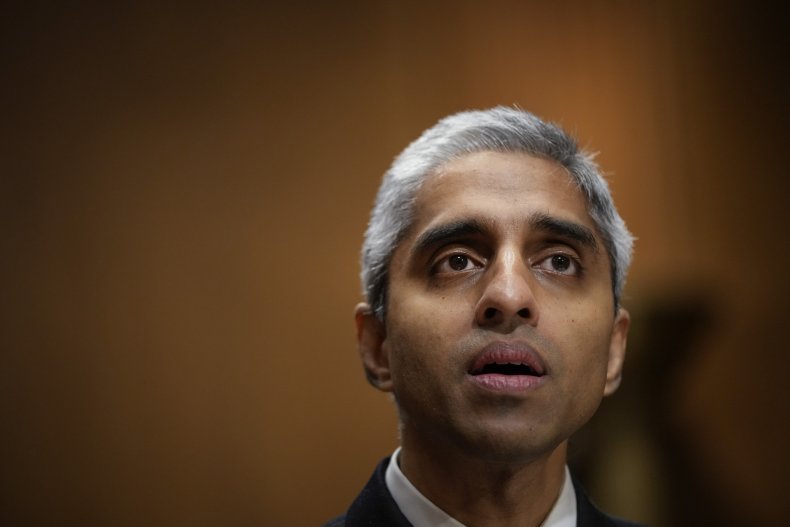 "Mothers are being told to go to websites or to drive hours or to try formula that might make their babies sick," Brzezinski told Murthy on MSNBC's Morning Joe program. "Are we really here? What is solving the problem—not in a matter of weeks—but when are we going to see formula in the mouths of babies in America without any stress in terms of getting it?"
Murthy said that while he understood Brzezinski's concerns, "every conversation" he's had with administration officials, as well as Biden's latest move, "reflects that intensity" the MSNBC host called for.
"We've already seen an increase in production above the levels that we saw before the plant closed down in Michigan," Murthy said. "There is a production increase. We are starting to see an impact. We want more of that, and that's why we're continuing to pull more of the levers, and we are not going to stop, Mika, until every baby has the formula it needs to thrive."
On Monday, Abbott Nutrition announced that it had entered into a consent decree with the Food and Drug Administration, which lays out a new timeline that could have more baby formula on shelves sometime between six and eight weeks once the Michigan plant resumes operations.