MSNBC Host Says U.S. In 'Midst of Rolling Coup' to Overturn 2020 Election
MSNBC host Mehdi Hasan warned viewers that the U.S. is "in the midst of a rolling coup."
In the opening monologue of his show on Sunday night, Hasan predicted that Republicans "will not certify a Democratic victory" in 2024 if former President Donald Trump was the party's nominee and Republicans controlled the House of Representatives.
"Nine months after the storming of the United States Capitol, the attempt to overturn the results of 2020 election is still underway," Hasan said.
"We are in the midst of a rolling coup. Almost every day, Republicans pass more voter suppression laws. They purge more and more election officials and they entrench the big lie that the election was stolen."
Hasan backed up his point by playing several recent video clips, including Trump speaking at a rally in Iowa on Saturday, where he repeatedly falsely claimed the 2020 election was "stolen."
Also played were television appearances on Sunday from House Minority Leader Kevin McCarthy and Louisiana Representative Steve Scalise, the House's second-ranking Republican.
Trump and Republican allies have continued to back his bogus claims that the 2020 election was stolen from him, even though his former attorney general William Barr said there was no evidence of widespread voter fraud.
The allegations have also been dismissed by a series of judges and state election officials, while Trump's former cybersecurity chief described the 2020 election as the "most secure in American history."
Hasan said it was Scalise's comments that were "the most chilling" to him.
In the interview on Fox News Sunday, Scalise repeatedly refused to say that the 2020 election wasn't stolen from Trump and complained about states not following "legislatively-set rules."
"He's carefully foreshadowing what the GOP position is likely to be come 2024," Hasan said.
"Not just election fraud, but making sure that Republican state legislatures will have the power to pick each slate of presidential electors, never mind voters and their pesky, you know, votes, in a democracy. The Republicans want to unilaterally decide who runs the country."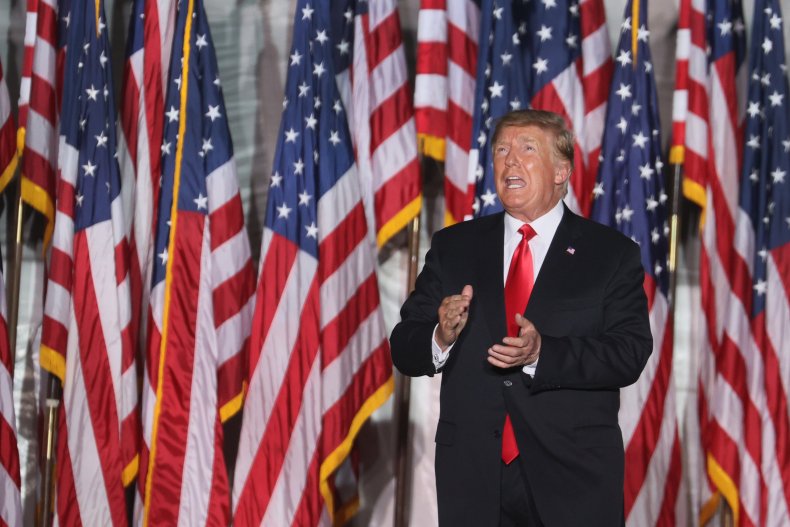 He continued: "It's all about election subversion now. Mark my words: If Donald Trump is the 2024 Republican presidential nominee and Republicans control the House of Representatives, they will not certify a democratic victory in 2024."
Hasan then cited a report that the former president had asked his top intelligence official to investigate whether thermostats made in China had switched votes in Georgia, calling it a "bonkers conspiracy."
"As I've said many times before, this is not normal," Hasan concluded his monologue.
"None of this is normal. As a newcomer to this country, let me remind you, that if we were seeing what's happening here in another country, we'd be very, very alarmed."