MSNBC Panel Savages Rudy Giuliani: 'Worst Lawyer Ever,' 'He Should Be Disbarred,' Doesn't Understand 'Anything He Is Saying'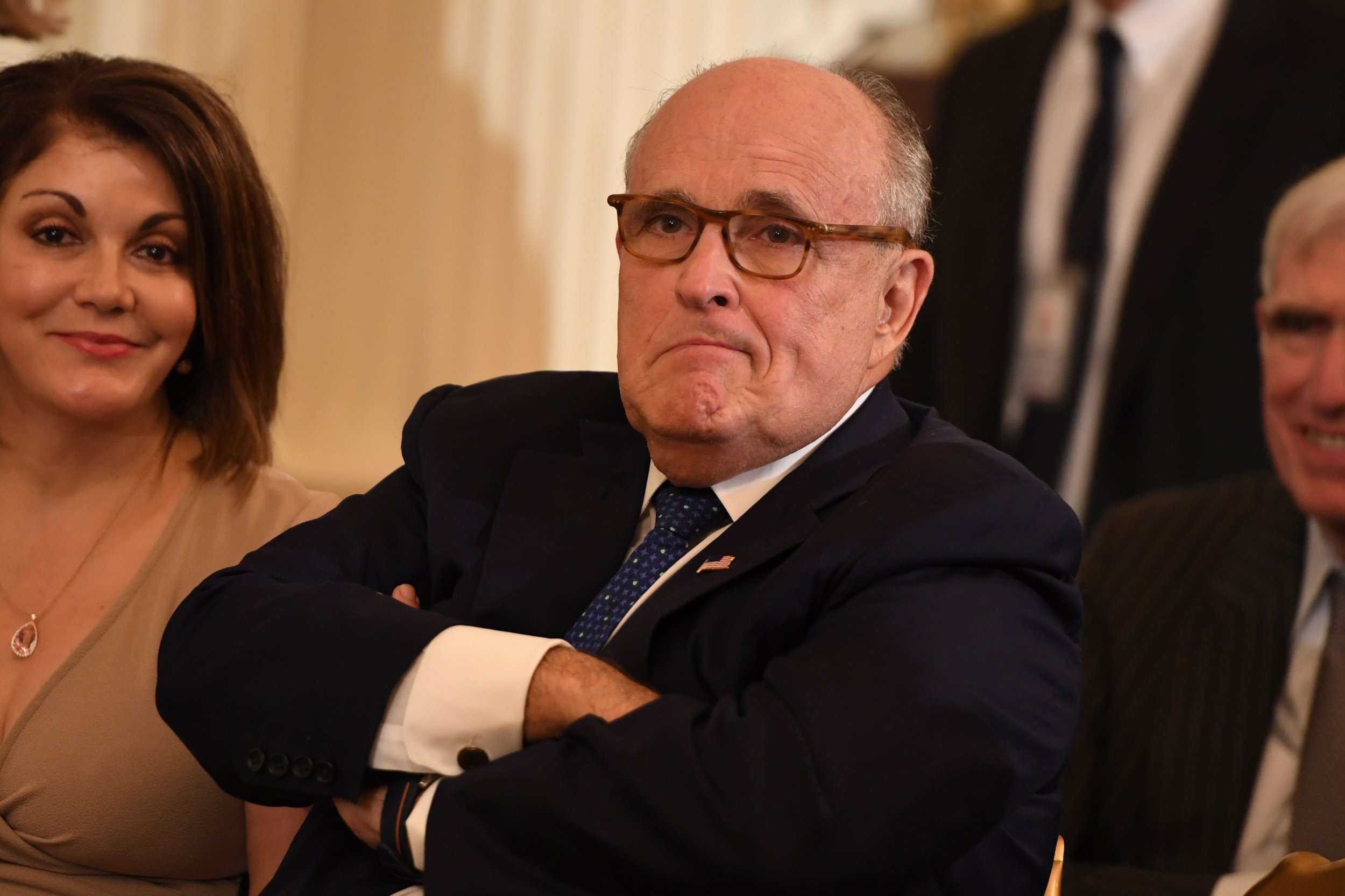 A panel on MSNBC has taken aim at Rudy Giuliani over the latest statements on his client, President Donald Trump.
Guests on the show, hosted by Joy Reid, were responding to Giuliani's recent TV appearances, in which he suggested the president may have been discussing building a proposed tower in Russia until November 2016.
Read more: Giuliani dismisses Trump lying allegations: 'If you believe Cohen I can get you a great deal on the Brooklyn Bridge'
Giuliani also that it was possible that Trump had spoken to his former lawyer Michael Cohen before giving testimony before Congress. He told CNN's State of the Union: "So what if he talked to him?" while insisting that the president did not instruct Cohen to lie.
Tara Dowdell, who appeared on The Apprentice with Trump before he became president, said on Joy with Joy Reid: "Every week Rudy Giuliani gets on TV and confesses another crime. I expect him to say in two weeks that Trump is guilty of everything."
The panel also reacted strongly to Giuliani's comment to NBC's Meet The Press host Chuck Todd that the Trump Tower project had "petered out quite a bit" and was abandoned because Trump had to focus on running for president, adding "that is about as much as he can remember of it."
Washington Post columnist E.J. Dionne was quick to express disbelief, saying: "I do billion-dollar deals all the time, so some of them just kind of slip my mind, I guess.
"If there's ever a trial on all of this, I think a whole day of the trial will just be jurors watching old Rudy Giuliani tapes and clips because the number of times, he is essentially confirming Trump lied through his teeth about doing business with Russia in that period—it's just astounding," he said, The Huffington Post reported.
Another clip on Meet the Press showed Giuliani saying that talks between Trump and Cohen about the tower could have taken place as recently as November 2016.
Cohen initially told a congressional committee that the Trump Organization's pursuit of a property deal in Russia ended in January 2016. Cohen pleaded guilty to lying to Congress and admitted discussions continued well into 2016.
Last week Giuliani said people linked to Trump may have colluded with Russia, without the president's knowledge.
Former House GOP staffer Kurt Bardella: "I don't think he [Giuliani] understands anything that he's saying half the time at this point. It's almost like, does Rudy even talk to Donald Trump at all?
"This has got to be the worst lawyer in the history of mankind. He should be disbarred for being such a terrible lawyer.
"Every time he goes on television he contradicts himself...in the same conversation..it is maddening..but it is also part of what they do, throw out so many different things that it is impossible to focus on any one point."