Mueller Probe 'Going to Get to Russian Conspiracy,' Former Federal Prosecutor Says
Special counsel Robert Mueller will "get to Russian conspiracy" in the ongoing investigation into whether President Donald Trump's 2016 campaign conspired with Moscow, former federal prosecutor and legal analyst Glenn Kirschner said.
Trump campaign officials "could collude, they were colluding, and all of this is so nefarious," Kirschner said in a Tuesday interview with MSNBC's Deadline: White House news program. "It's not reckless, it's not happenstance, it's not careless," he said.
Kirshner discussed comments made by prosecutor Andrew Weissman, which were reported by The New York Times from a hearing for Trump's former campaign chairman Paul Manafort. In a redacted transcript of the hearing, Weissmann suggested that Manafort was supposed to be the spokesperson for an allegedly Kremlin-linked plan to split Ukraine, a move that would work in Russia's favor. Weissmann was arguing before the judge that a plea deal with Manafort should be thrown out because he had violated its terms, as he allegedly continued to have contacts with an associate linked to Russian intelligence, and had lied to investigators.
"This goes to the larger view of what we think is going on, and what we think is the motive here," Weissmann said during the hearing, according to The Times. "This goes, I think, very much to the heart of what the special counsel's office is investigating."
In his interview with MSNBC, Kirschner said he found it "remarkable" that after Manafort was indicted on federal charges, he started "tampering with witnesses."
"After that, we have now learned through this litigation, albeit in highly redacted form, that he continued to conspire with [suspected Russian agent Konstantin] Kilimnik," he said.
"What is it that they so desperately want to cover up?" Kirschner asked. "The concentric circles are tightening and tightening," he continued, "and I think it's going to get to Russian conspiracy with the Trump campaign."
Besides Manafort, five other close Trump associates have been indicted, convicted or pleaded guilty in the ongoing inquiry. However, they have been primarily charged with financial crimes or lying to investigators. Any possible concrete evidence of conspiring with Russia has not been made public.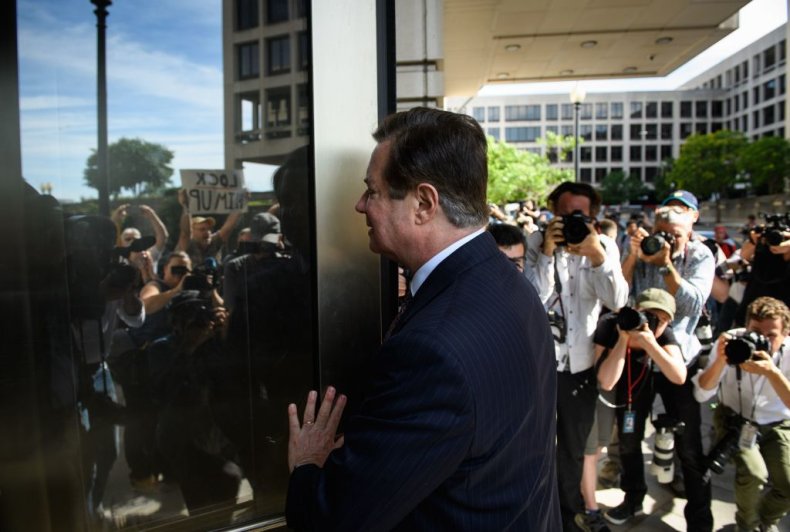 MSNBC journalist Ken Dilanian said on Tuesday that he'd spoken with Democrats and Republicans on the Senate Intelligence Committee, according to Mediaite. The committee is carrying out its own investigation into the allegations against the Trump campaign. Senators from both political parties said they "haven't found proof" of a "corrupt pact" between the Trump campaign and the Kremlin.
But lawmakers told Dilanian that "they have uncovered facts yet to be made public, and that they hope to make Americans more fully aware of the extent to which the Russians manipulated the U.S. presidential election with the help of some Trump officials, witting or unwitting."
"The report, Democrats say, will not be good for Trump," the journalist added.
Russia and Trump have consistently denied any collusion with Russia.