Legal expert and political commentator Harry Litman commented on new revelations revealed from a closed hearing connected to special counsel Robert Mueller's ongoing probe into President Donald Trump's 2016 campaign, suggesting that top Trump officials were "doing Russia's bidding" to enrich themselves against American interests.
Litman, who previously served as a deputy assistant attorney general, appeared as a guest on MSNBC Monday to discuss a weekend report from The New York Times, which detailed remarks made by prosecutor Andrew Weissmann during a hearing for Trump's former campaign chairman Paul Manafort last week. In a heavily redacted transcript of the hearing, Weisman suggested that Manafort was supposed to be the spokesperson for a Kremlin-linked plan to split Ukraine, a move that would be in Russia's favor.
Discussing the ongoing investigation by Mueller, which aims to determine whether there was collusion between the Trump presidential campaign and Russia, Litman outlined what has come to light and the implications.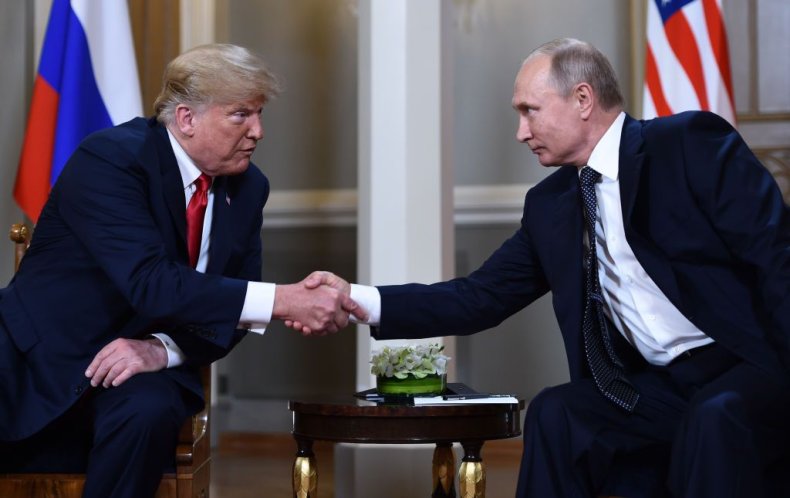 "What [Weissman] is proposing, even though it is heavily redacted … seems a kind of grand bargain involving not simply a sweetheart deal for Russia and Ukraine, but the lifting of sanctions, which Putin dearly wanted," Litman explained. He pointed out that "the glue" holding the narrative together is the "personal financial interests of the actors."
The legal expert said these would be for "Manafort to make money from [pro-Russian former Ukrainian President Viktor] Yanukovych, Flynn to do something with the sanctions, and Trump to build his big crown jewel of the Trump Tower."
"It really seems to be getting toward quite a grand scheme," Litman concluded, "where officials are feathering their nests at the expense of U.S. national interests, and doing Russia's bidding."
Manafort has already been convicted of financial crimes in relation to Mueller's ongoing probe. He also shared confidential polling data from the 2016 campaign with Konstantin Kilimnik, whom Mueller's team has linked to Russian intelligence. He is now accused of lying to investigators about sharing that information. Five other top Trump associates have been indicted, convicted or pleaded guilty to charges connected to the ongoing investigation.
Manafort's communications with Kilimnik began in early August 2016 and continued up through Trump's inauguration in January 2017. Weismann suggested, according to The Times, that Kilimnik and Manafort were pushing for a policy that would remove sanctions targeting Russia in exchange for a peace deal in Ukraine, which involved splitting the country and allowing ousted Kremlin-backed Yanukovych to lead a breakaway region of the Eastern European nation. Both aspects of the policy would be in Russian President Vladimir Putin's favor and greatly serve Russian interests.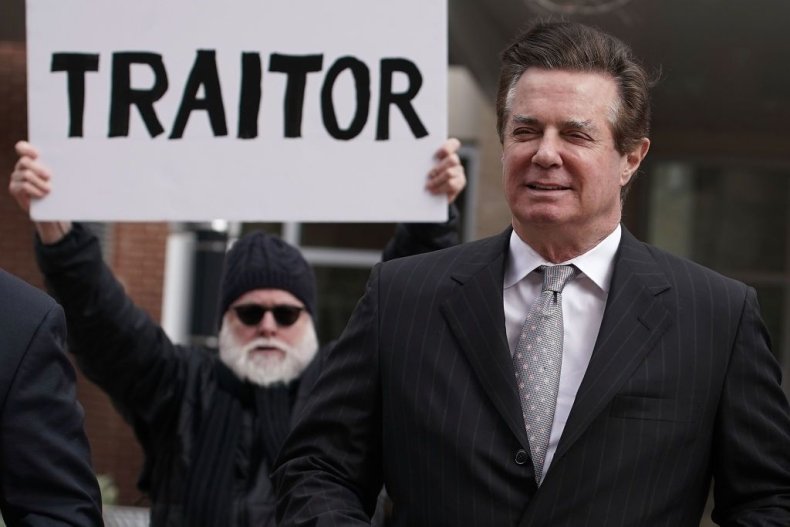 "If [Manafort] were the spokesperson, and denominated as such within the United States … he would also have access to senior people," Weissmann said, The Times reported. The prosecutor then stopped short saying: "That's as far as I can go."
Trump has consistently denied allegations of collusion between his campaign and Russia, as has Putin's government. The president has defended himself by arguing that he has been tougher on Russian than his predecessors. Since taking office, Trump has armed the Ukrainian military against Russian-backed separatist rebels and his administration has also expanded sanctions targeting Russia. But the president has often appeared reluctant to do so. His administration has also recently faced scrutiny for easing sanctions on a Russian billionaire, allegedly misleading Congress about the terms of the agreement.