Putin Spokesman Backs Up Trump, Calling Russia Collusion a 'Conspiracy Theory'
The Kremlin has once again thrown its support behind President Donald Trump's defense against allegations that his 2016 presidential campaign conspired with Russia.
Dmitry Peskov, Russian President Vladimir Putin's spokesman, in an interview with the Argumenty i Fakty weekly newspaper, dismissed the allegations of a possible deal between Trump and the Kremlin.
"This is delving into conspiracy theory, which has nothing to do with reality," Peskov said, as reported by Russia's Tass news agency Tuesday. He said the investigation and theories surrounding Trump's connections to Moscow were a "child's game" that would end shortly.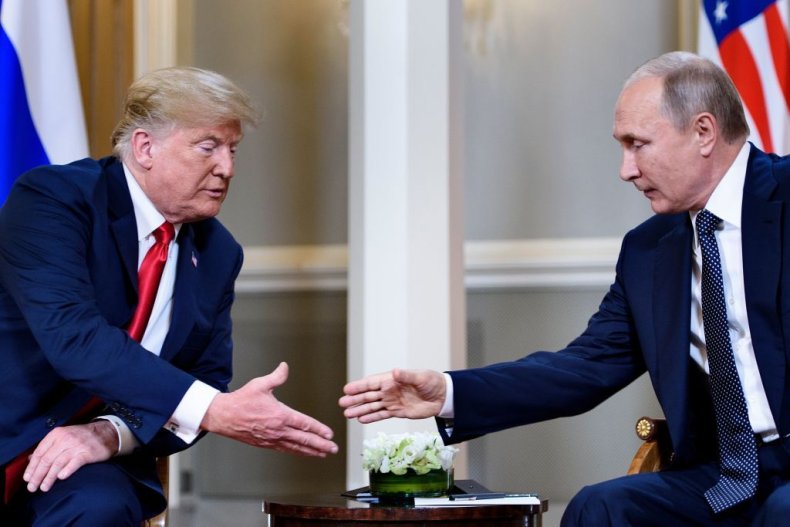 Peskov also pointed to the tough sanctions Trump had imposed on Russian business leaders, government officials and oligarchs. "This is a very serious thing," he argued.
The comments from the Kremlin came after a series of U.S. media reports detailed how the FBI had opened a counterintelligence investigation into whether Trump had knowingly or inadvertently fallen under the influence of Russia, spurred by the president's decision to fire the bureau's former director James Comey in May 2017. Another report from The Washington Post said that Trump had gone to "extraordinary lengths" to conceal the details of his direct conversations with Putin.
Trump's 2016 campaign team also remains the subject of special counsel Robert Mueller's investigation into whether Trump and his associates conspired with Moscow to influence the 2016 election. Several former top aides to the president have been indicted in the inquiry, with some making plea deals with investigators. Court filings last week revealed Trump's former campaign chairman Paul Manafort had shared confidential polling data with an associate linked to Russian intelligence agencies during the campaign.
Moscow's dismissal of these allegations echoed the defense used by Trump, who has insisted that he has "never" worked for Russia and has argued he has been tougher on Russia than previous presidents. Trump instituted harsh sanctions against prominent Russians, armed Ukraine against Russian-backed separatist rebels and also directly attacked the Syrian military, which is supported by the Kremlin.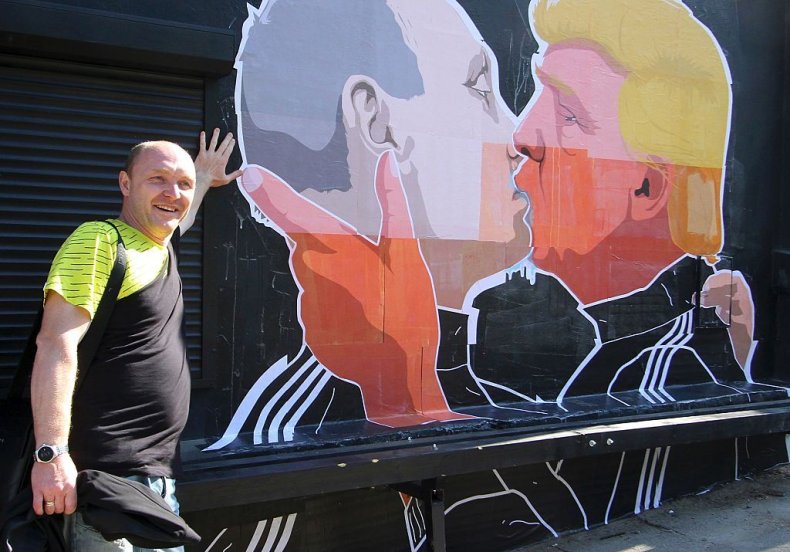 But he has frequently praised Putin and urged Washington to improve ties with Moscow. His administration also ordered the withdrawal of U.S. troops from Syria last month, a move that analysts said was a win for Russia. On Monday, The New York Times reported Trump had repeatedly expressed his desire to pull the U.S. out of NATO, raising concern among top U.S. officials. Experts argued that such a move would only work to support Putin's goals.
Speaking to CNN on Monday, former GOP congressman and national security analyst Mike Rogers said that Trump continually played into the Russian narrative with his actions and response to Mueller's probe.
"He continues to interject himself in these conversations in a way that is not helpful for people to now understand what's going on with Russia," Rogers, who previously served on the the House Intelligence Committee, said. "He keeps feeding that narrative with these kinds of things."