Trump Administration Still Hasn't Explained Decision to Ease Russia Sanctions Targeting Vladimir Putin Ally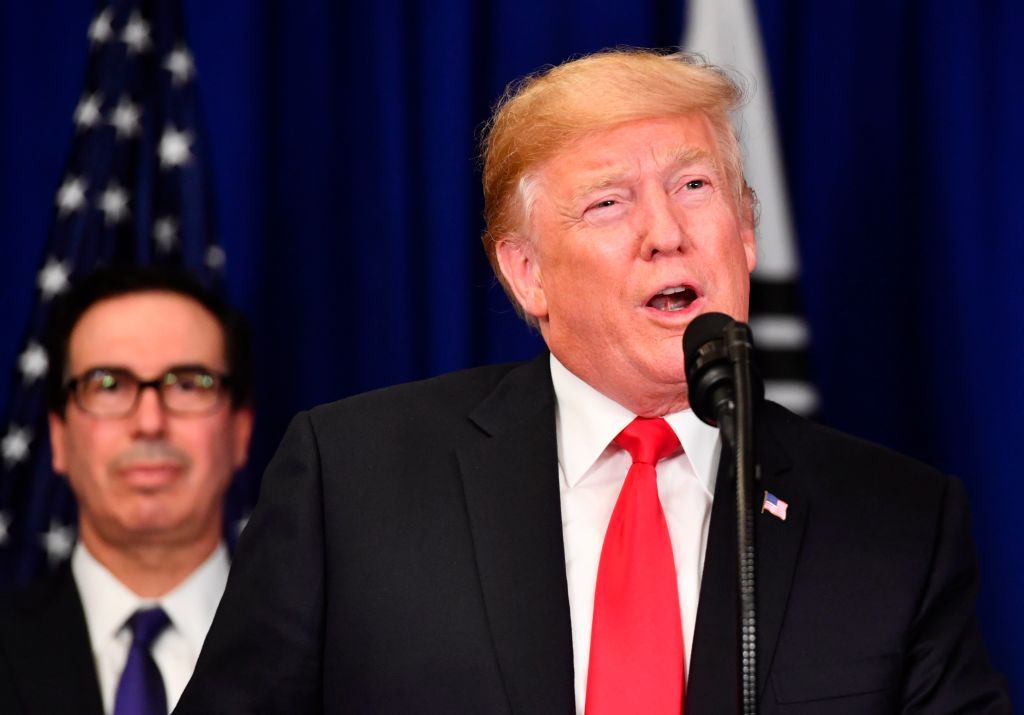 Democrats in the House of Representatives want answers after President Donald Trump's administration allegedly misled Congress about its move to ease sanctions on a Russian oligarch with close links to Vladimir Putin and the Kremlin's interference in the 2016 election.
Democratic Representative Maxine Waters, who chairs the House Financial Services Committee and hails from California, is in discussions with Trump's Treasury Secretary Steven Mnuchin about setting a time for him to testify before her congressional panel, Politico reported. A Treasury Department spokesperson told the news site that Waters and Mnuchin spoke by phone on Wednesday and were trying to determine a "mutually agreeable date." So far, Mnuchin has declined to testify next week.
Waters, along with many other Democratic and Republican lawmakers, has expressed significant concern about the Trump administration's decision to ease sanctions targeting Russian billionaire Oleg Deripaska last month. A report from The New York Times revealed a document, which was reportedly not disclosed to Congress, showing Deripaska actually was relieved of hundreds of millions of dollars in debt while his family and close associates were allowed to maintain control of his most important company. Lawmakers have accused Mnuchin of misleading them about the sanctions relief measure, as he said the move came in exchange for the oligarch "significantly" diminishing his "ownership" and "control" of his company.
"What we're going to do is we're going to get Mr. Mnuchin into the committee and ask him real pointed questions about de-listing," Waters told Poltico. She said that the committee wants to hear a direct explanation from Mnuchin about why the administration pushed through the sanctions relief for Deripaska.
In January, Republicans and Democrats in the House of Representatives voted overwhelmingly against the Treasury Department's plan to end the sanctions on three companies connected to the Russian oligarch. But in the Senate, despite some Republicans joining Democratic opposition, a vote failed to garner the 60 votes necessary to overturn the measure.
The vote occurred prior to the article from The New York Times however, leading even Republican senators to admit that they may not have been aware of the full details. Republican Senator Mike Rounds from South Dakota told CNN last month that lawmakers were going to "take another look" following the newspaper's report.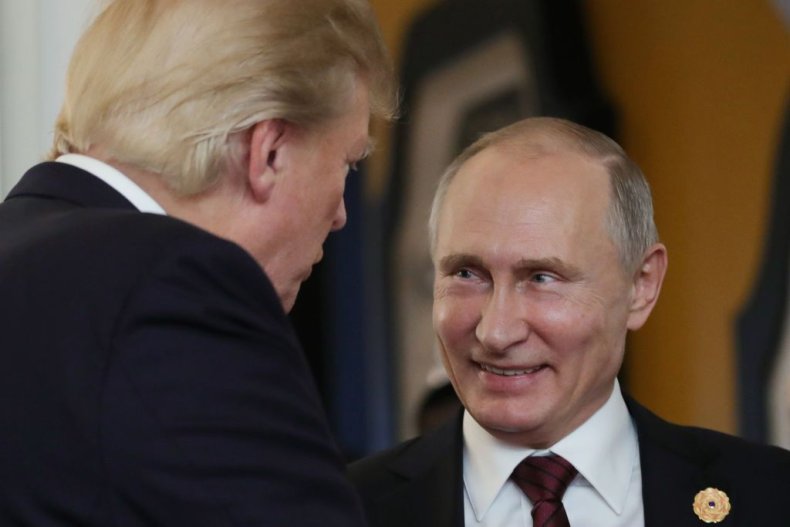 The House Financial Services Committee had also asked the Treasury Department to hand over all documents related to the decision for review by Tuesday of this week, however it failed to meet that deadline. Democratic Representative Jim Himes from Connecticut told Politico, "They stiff-armed us."
Meanwhile, Trump and his administration have become more resistant to ongoing investigations into his alleged ties to Russia. A probe into alleged collusion with Russia during the 2016 presidential campaign led by special counsel Robert Mueller has thus far led to the indictment of six former close associates of the president. Several have pleaded guilty or have been criminally convicted. Trump has written off the investigation as a "witch hunt."