President Donald Trump's administration has neglected for nearly three months to implement required sanctions targeting Russia that were intended to punish Moscow for the poisoning of former Russian spy Sergei Skripal in the United Kingdom last year.
The State Department told NBC News it would "proceed" with the "statutory requirements," but it did not specify when it would implement the sanctions. "There is no deadline in the law for imposing sanctions," the State Department said.
A previous round of sanctions related to the Skripal poisoning were implemented against Russia last August, according to NBC. But that was only after the Trump administration was encouraged by Republican lawmakers to recognize that Moscow had violated the Chemical and Biological Weapons Control and Warfare Elimination Act.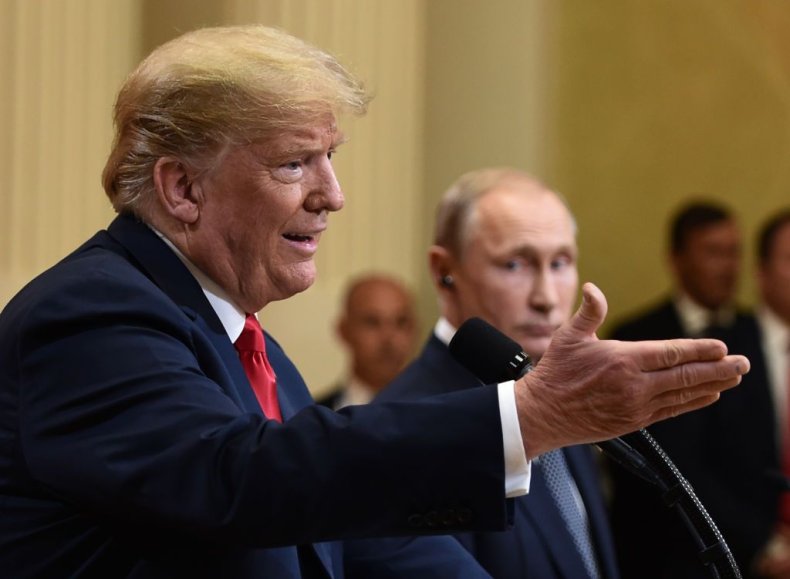 When those sanctions were implemented, it gave Moscow a three-month time frame to prove it had come into compliance with the law. In November, the administration told lawmakers that Russia remained in violation, saying it would "proceed" with additional sanctions. But despite encouragement from GOP politicians, Trump has yet to move forward with the required punitive measures.
Meanwhile, the Trump administration's effort to remove sanctions targeting Russian oligarch Oleg Deripaska, who was allegedly linked to Moscow's election interference campaign, has come under scrutiny. Republicans in Congress supported the proposal by Treasury Secretary Steve Mnuchin, but a report this week from The New York Times alleged lawmakers had been misled about the terms of sanctions relief.
According to a confidential document signed by U.S. representatives and Deripaska, the oligarch was relieved from hundreds of millions of dollars in debt and his family and associates were allowed to maintain control of his most important company. Mnuchin falsely told lawmakers the deal would "significantly diminish Deripaska's ownership and sever his control" to justify the sanctions relief.
Republican Senator Mike Rounds from South Dakota told CNN on Thursday that lawmakers would "take another look at" the sanctions relief following the revelation from the Times. On Wednesday, the network's senior political analyst John Avlon, citing the story, alleged that "the Treasury Department seems to be doing its damnedest to help a Russian oligarch by relieving sanctions, hiding the evidence and duping the Senate in the process."
Trump has repeatedly insisted that he has been exceptionally tough on Russia as president. "If you ask the folks in Russia, I've been tougher on Russia than anybody else," Trump told Fox News earlier in January. "Nobody's been as tough as I have, from any standpoint."
Although Trump has implemented new sanctions targeting Russia since taking office, his 2016 presidential campaign remains under investigation by special counsel Robert Mueller for alleged "collusion" with Moscow. The probe has resulted in indictments or guilty plea from five of Trump's former advisers, 26 Russian nationals and three Russian companies, among others.
The president's former campaign chairman Paul Manafort, who has been convicted in the investigation, also allegedly lied to the FBI about sharing confidential polling data with an associate linked to Russian intelligence during the campaign.