Senator Says 'One Bad Email' Could Show House GOP Allegedly Worked to Obstruct Justice
Democratic Senator Sheldon Whitehouse alleged that Republicans in the House of Representatives could have worked to obstruct justice in the ongoing probe by special counsel Robert Mueller into whether or not President Donald Trump's 2016 campaign colluded with Russia.
"Whether it amounts to criminal conduct, clearly the efforts of the House Republicans were designed to impede and throw sticks into the spokes of the Mueller investigation," Whitehouse, who represents Rhode Island, said Monday on the Skullduggery podcast by Yahoo News.
The senator alleged that Republican representatives tried to "discredit" the investigation while providing "alternative narratives." He further suggested that GOP members of Congress "potentially even [tried] to communicate to potential witnesses or jurors their alternative narratives and thereby influence the proceedings."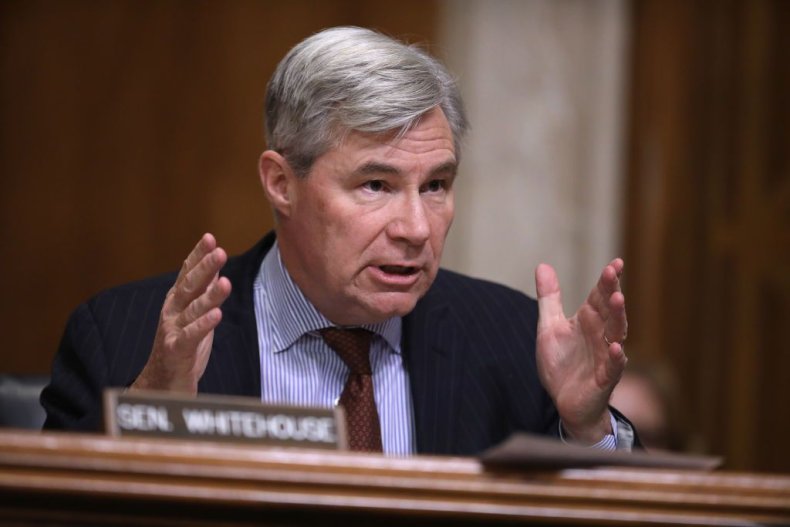 "The only thing that stops that being a crime is the contact with Trump's lawyers and the corrupt intent. The other elements are all there," Whitehouse argued. "You can show in abundance that they tried to interfere with the Mueller investigation."
"Whether they did that with the requisite corrupt intent … we're one bad email away [from finding out]" he said, insisting that "it definitely needs to be investigated."
Five former Trump advisers, 26 Russian nationals, three Russian companies, one California man and one London-based lawyer have been indicted or pleaded guilty as a result of Mueller's probe, according to Vox. Earlier this month, it was revealed through court filings that Trump's former campaign chairman Paul Manafort lied to investigators about sharing confidential polling data with an associate linked to Russian intelligence.
Last week, BuzzFeed reported, citing two high-level anonymous sources from Mueller's team, that Trump's former lawyer, Michael Cohen, was allegedly instructed by Trump to lie to Congress about plans for Trump Tower Moscow. Although a spokesperson for the Mueller investigation said the report was "not accurate," one of the journalists who wrote the article has insisted that his sources are solid and that he has since had "further confirmation" of the story's accuracy.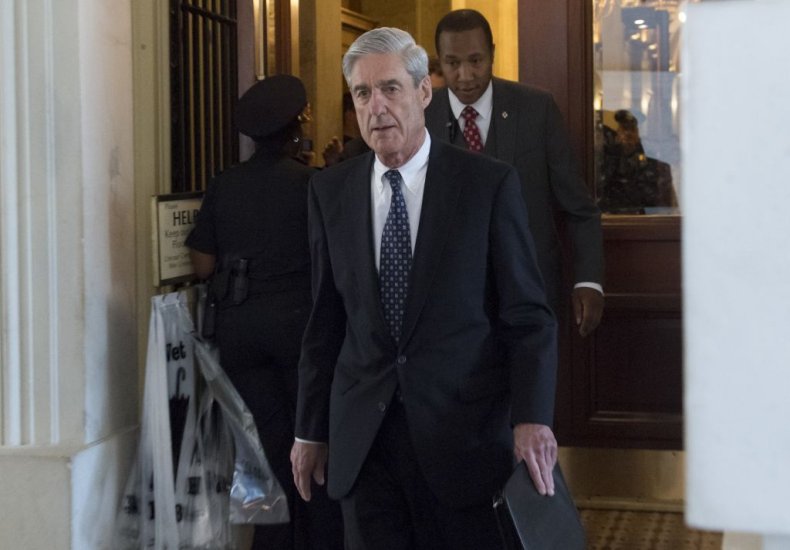 Despite the high-level probe closing in on close associates of Trump, GOP members of Congress have been accused by Democrats of hindering the congressional investigation into the allegations against the president. Democratic Representative Adam Schiff, who now chairs the House Intelligence Committee since his party took over from Republicans this month, said in December that GOP members had hindered the committee's probe.
"We wanted to get the phone records to determine was Donald Trump talking to his son about this [Trump Tower] meeting?" Schiff explained. "It's an obvious investigative step, but one the Republicans were unwilling to take because they were afraid of where the evidence might lead," he alleged.