BuzzFeed Journalist Insists Cohen-Trump Story Is 'Accurate' and Has 'Further Confirmation' That It's Correct
One of the BuzzFeed journalists who wrote an explosive report last week alleging that President Donald Trump directed his former lawyer Michael Cohen to lie to Congress about negotiations regarding Trump Tower Moscow has doubled down on the story after rare pushback from Special Counsel Robert Mueller's team.
"I have further confirmation that this is right. We are being told to stand our ground," Anthony Cormier, who wrote the story along with reporter Jason Leopold, said on CNN's Reliable Sources on Sunday. "The same sources that we used in that story are standing behind it, as are we," he added.
"This is going to be borne out. This story is accurate," he insisted.
The story, which broke on Thursday night, drew significant national attention as it appeared to be the most clear allegation to date that Trump had obstructed justice. Analysts pointed out that similar charges had led to the impeachment of President Bill Clinton and the resignation of President Richard Nixon.
But the story has been written off by many after Mueller's team released an official statement characterizing the reporting as "not accurate." The move by Mueller was unusual, as the probe has become well-known for its secrecy, with the team rarely responding to or commenting on media reports about the ongoing investigation into allegations that Trump's 2016 presidential campaign team colluded with Russia.
But Cormier, appearing alongside BuzzFeed Editor-in-Chief Ben Smith, defended the story on Sunday. When asked by host Brian Stelter if the sources could be wrong, Cormier insisted: "They're not. I'm confident."
Smith also said that his team was "eager to understand" what Mueller considered inaccurate about the report. Although he and Cormier would not reveal their sources or provide more details, he assured Stelter that BuzzFeed maintained high journalistic standards and was confident the article would be proven correct.
Trump and his supporters have labeled the story as more "fake news," pointing to the Mueller statement as proof of their claim. Critics have mocked BuzzFeed, comparing it to tabloids at the supermarket that regularly write far-fetched stories. But the viral news site has broken numerous accurate stories about the ongoing Mueller probe, and has also covered a range of important issues that have led to major social debates across the country. Smith pointed to this track record in defense of the news site.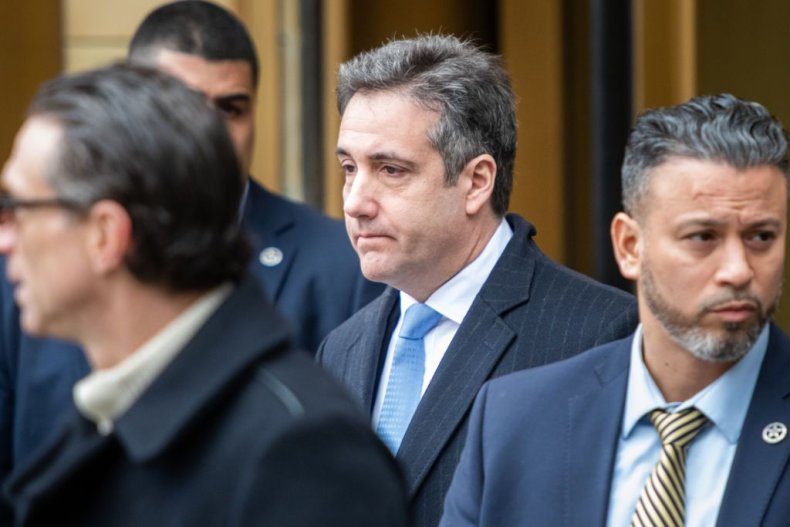 "You know, we're confident in the story and we are — and I think he we also do think while there is right now and understandably a focus on the media story, the important story is about the relationship between the Trump administration and Russia," Smith said.
But the president seemed unconcerned on Sunday morning, Tweeting out a "thank you" to conservative commentator David Wohl, who blasted the BuzzFeed report.
"Journalism is DEAD. The circus clowns who ran with the fake Buzzfeed story today are nothing more than hatchet men for the DNC," Wohl wrote.
Whether or not the BuzzFeed story pans out, Cohen pleaded guilty in August to eight counts involving campaign finance violation, tax and bank fraud and lying to Congress. He accepted a plea deal to provide information to Mueller's team in exchange for a reduced sentence. In December, Cohen said in court that "blind loyalty" to Trump led him to "choose a path of darkness over light."