Mueller Report Shows Donald Trump's Behavior Is 'Eminently Nixonian,' Former Deputy Assistant Attorney General Says
Special counsel Robert Mueller's report shows President Donald Trump's behavior is "eminently Nixonian," former Deputy Assistant Attorney General Elliot Williams said Thursday.
Appearing on MSNBC, Williams gave his perspective on the 448-page Mueller report, which was released with significant redactions by Attorney General William Barr on Thursday.
Williams pointed to details in the report about how Trump had attempted to make former White House Counsel Don McGahn fire Mueller and spin stories to the administration's favor.
"Everything about Don McGahn in this report is incredibly striking, because of the incredibly awkward position that the president puts McGahn in repeatedly," Williams said, detailing information about the president's interactions with McGahn laid out in the document. McGahn "was in a position to tell the president 'no,' and that seems to be the cardinal sin in this White House," the legal expert said.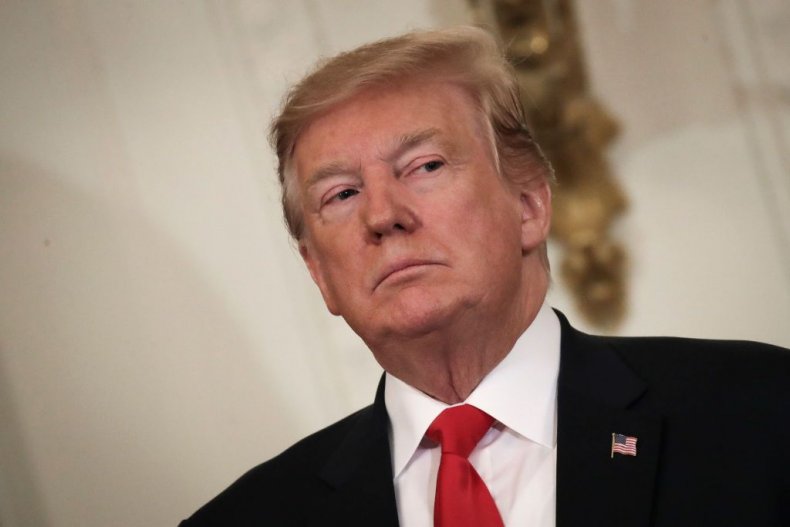 Pointing to Trump's efforts at "shutting down enemies" and "trying to suppress stories," as well as the president's allegations that a so-called deep state and the media were aligned against him, Williams compared the current administration to that of President Richard Nixon. Nixon resigned in 1974 instead of facing impeachment proceedings over the Watergate scandal.
"It doesn't stretch logic to find that you also had a president who was verging on paranoid of all the institutions of government, and the people around him, and his attorneys, and his national security community and on and on and on," Williams explained. "And so there is eminently Nixonian behavior here that we're seeing."
Lawyer and legal analyst Jeffrey Toobin made a similar assessment following Barr's press conference just ahead of the Mueller report's release. Speaking on a CNN panel, Toobin referenced remarks by Barr that seemed to defend Trump against speculation that he had obstructed justice. The attorney general argued that some of the president's behavior was due to his "frustration" over "illegal leaks" from within his administration.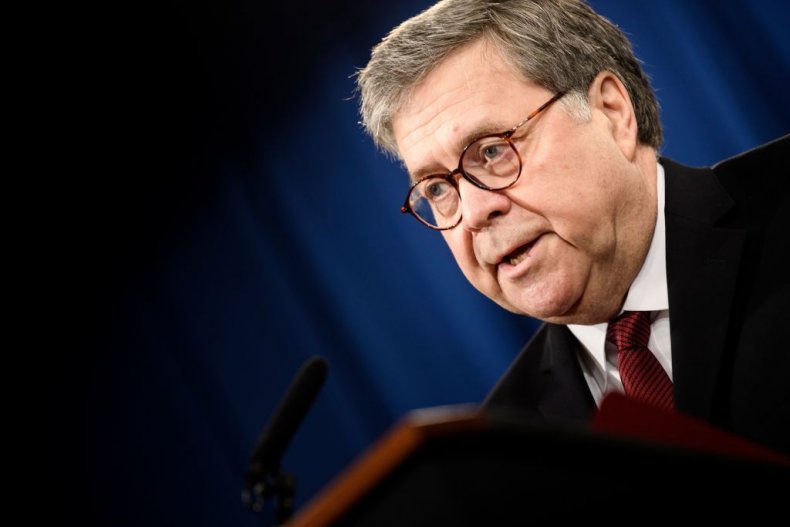 "You know who else was concerned about leaks? Richard Nixon," Toobin said. "And he set up a group called the Plumbers—get it, plumbers, leaks—and it was illegal. And it was one of the reasons he was impeached, and the idea that being frustrated by leaks is exculpatory is exactly backwards."
Mueller concluded his 22-month investigation last month, submitting his final report to the Justice Department. Nearly one month later, Barr has released a redacted version of that document to the public. The special counsel's investigation did not establish that Trump or his associates conspired with Russia during the 2016 presidential election. However, the report said that some information from Trump campaign officials had been concealed or deleted, which could have altered the outcome of the investigation.
Mueller's team also chose not to determine whether the president had obstructed justice, as some have accused him of doing. Instead, the report laid out the evidence, and Barr concluded that Trump had not committed such a crime.
According to the report, Trump directed McGahn in June 2017 to contact the Justice Department and have Mueller fired because the president believed the special counsel had a conflict of interest. McGahn refused, saying he would rather be dismissed than fire Mueller.
McGahn said he knew he could be triggering another "Saturday Night Massacre," referring to the events of October 20, 1973, when Nixon lost both Attorney General Elliot Richardson and Deputy Attorney General William Ruckelshaus after they each refused to fire special prosecutor Archibald Cox.
Then, in early 2018, after reporters had learned about this effort to remove Mueller, Trump tried to have McGahn tell the media that the story was not true. McGahn once again refused, despite repeated attempts by Trump to convince him, according to the report. He ultimately left the White House in October 2018.