'Lost the Plot': Bride's Dress-Code Change Days Before Wedding Sparks Fury
A bride's decision to change her wedding's dress code was slammed online after she sent out last-minute emails days before the big day.
A confused guest took to the popular forum Mumsnet in a bid to gain the opinions of others on the situation.
In a post she explained that she and her partner had both already organized their outfits, but they now no longer matched the new dress code.
According to Hitched.co.uk, save the dates should be sent out six to 12 months before the big day, while wedding invitations should arrive two to three months before. Dress-codes are expected to be included on invitations, giving guests enough time to prepare.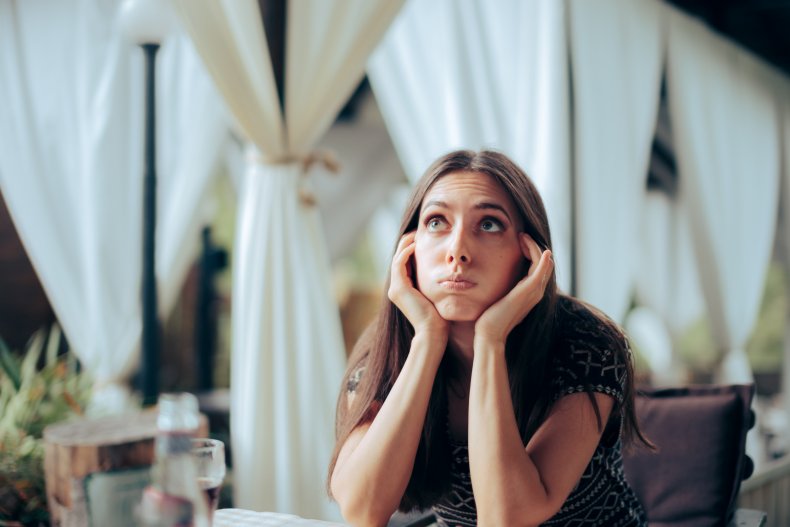 This bride, however, ignored the etiquette with her dress-code alert. The first email, received the night before the post, required that "all women must wear a dress to the wedding and all men must wear day suits."
The poster wrote: "I have sorted my outfit months ago—trousers, cami and jacket, and [my partner] has chinos and a jacket.
"Thought she had lost the plot, but it's been a few years since I've been invited to a wedding, so wondered if some new 'norm' had emerged that I wasn't aware of."
A second email sent the next day asked guests to change into smart casual for the evening reception.
"Surely this is bonkers five days prior to the wedding, when invites were sent in January. If you really wanted to have a dress code, shouldn't it have been included with the invite," the poster wrote.
Respondents to the popular posts were left just as confused as the guest, describing the emails as "madness."
"If you're a relative of the groom, I'd contact him with a faux panic message explaining that you don't think you're going to manage to attend now, due to the last minute dress-code update," wrote one user.
"If the dress code stands, I'd bin the wedding and enjoy the weekend away, wearing exactly what you want."
Another agreed, adding: "Utter madness. I'd be straight up and reply saying you'd not be able to sort these outfits out given the short notice and if she'd rather you didn't attend you wished them both a happy day."
"Most ridiculous thing I've ever seen," summarized one user.
In an update, the guest confirmed that she will attend the wedding in her original outfit but has a plan B should her choice of clothes raise objections. She said that in the event of problems she "may well flounce and have a nice day in the city, especially as it's going to be a gorgeous day weather-wise."
Newsweek was not able to verify the details of the post.
Has a wedding come between your relationship with a loved one? Let us know via life@newsweek.com. We can ask experts for advice, and your story could be featured on Newsweek.