'The Muppet Show' on Disney+ Missing Four Episodes, 16 More Have Content Warnings
The Muppet Show was released onto Disney+ this weekend, meaning that fans can stream the show for the first time. Though the episodes appear as originally broadcast in the late 1970s and early 1980s, a number of them begin with content warning title cards that warn they "include...negative depictions and/or mistreatment of people and cultures [which] were wrong then and are wrong now."
This warning was originally not on the episodes but was added on Friday evening. This warning also means that these episodes will not appear on children's accounts on Disney+.
The reasons behind these content warnings are numerous. One episode, for example, receives a content warning due to a number of scenes in which country singer Johnny Cash sings in front of a Confederate flag, as reported by Newsweek on Friday. Other episodes, meanwhile, feature stereotypical portrayals of Native American people, Arabs and traveler communities.
The U.S. version of Disney+, however, is totally missing two episodes completely, while the European platform is missing four.
Both platforms are missing two Season 5 episodes: one starring British actor Chris Langham, and another starring former child star Brooke Shields.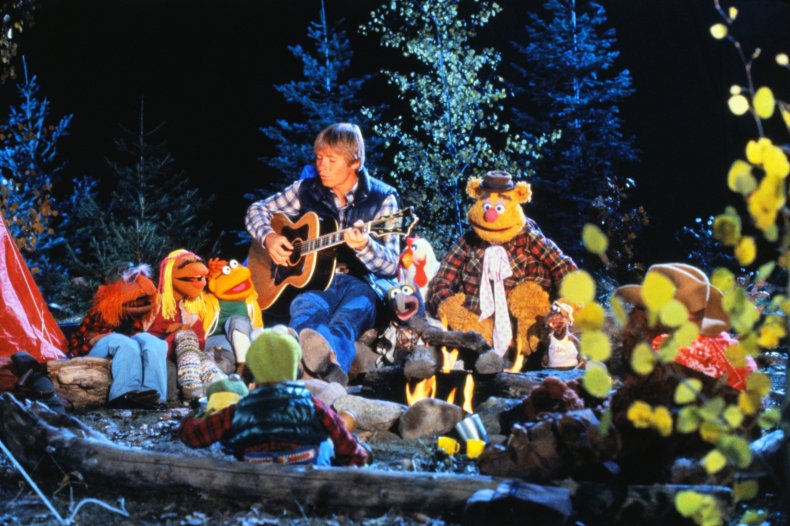 The reason for the exclusion of the former is likely due to Langham's conviction in 2007 for 15 charges of downloading and possessing child pornography.
However, the reason the other episodes are missing is less clear. Disney+ declined to comment on the missing episodes to Newsweek, but per Entertainment Weekly the reason is likely one of music rights, with the streamer unable to secure rights to certain songs in certain episodes.
The Brooke Shields episode brings up some interesting potential music rights issues. The episode is essentially a retelling of Alice in Wonderland, with some elements of The Wizard of Oz thrown in. The stories of both of these (and the original illustration from the former that inspire the decor of the episode) are both in the public domain, but anything from the film The Wizard of Oz (like the song "We're Off to See the Wizard," performed in the episode) is not.
Music rights had previously led to certain sequences and sketches being cut from episodes of The Muppet Show when the series was released on DVD a few years ago.
A number of episodes seem to be missing musical numbers and sketches for this very reason. The first episode of the show to be missing a song, for example, is the Season 2 edition featuring Broadway star Bernadette Peters, which is without songs "They Call the Wind Maria" and "I'm Five."
The list of Muppet Show episodes that have content warnings are as follows:
Jim Nabors (Season 1, Episode 3)
Joel Grey (Season 1, Episode 5)
Steve Martin (Season 2, Episode 7)
Peter Sellers (Season 2, Episode 19)
Cleo Laine (Season 2, Episode 23)
James Coco (Season 3, Episode 4)
Crystal Gayle (Season 4, Episode 4)
Kenny Rogers (Season 4, Episode 5)
Beverly Sills (Season 4, Episode 9)
Jonathan Winters (Season 4, Episode 19)
Alan Arkin (Season 4, Episode 24)
James Coburn (Season 5, Episode 4)
Joan Baez (Season 5, Episode 7)
Johnny Cash (Season 5, Episode 14)
Debbie Harry (Season 5, Episode 17)
Wally Boag (Season 5, Episode 20)
The Muppet Show is streaming now on Disney+.