'Must Be Held Accountable': Virginia Giuffre Responds to Prince Andrew Ruling
In the aftermath of a decision Wednesday to allow a sexual assault lawsuit against Prince Andrew, the Duke of York, to move forward, his accuser, Virginia Giuffre, stated that she hopes he will be "held accountable for his actions."
"I'm pleased with Judge Kaplan's ruling yesterday that allows my case against Prince Andrew to go forward. I'm glad I will have the chance to continue to expose the truth & I am deeply grateful to my extraordinary legal team," Giuffre, 38, said in a statement on Twitter. "Their determination helps me seek justice from those who hurt me and so many others. My goal has always been to show that the rich and powerful are not above the law."
"I do not walk this path alone, but alongside countless other survivors of sexual abuse & trafficking," Giuffre continued.
Giuffre's statement comes after a New York judge ruled that the lawsuit brought against the prince would be allowed to move forward. Attorneys for Andrew, 61, had attempted to get the lawsuit thrown out because of a 2009 settlement with deceased convicted sex offender Jeffrey Epstein, which stated that it protected anyone "who could have been included as a potential defendant."
In spite of the attempts by the defense, Judge Lewis Kaplan stated that the settlement reached with Epstein was not applicable to Andrew's case. This means that the case will now go forward as planned, although the prince could appeal the judge's ruling.
Also named in Giuffre's complaint was Ghislaine Maxwell, who was recently found guilty on indictments related to her role in Epstein's ring of sexual abuse.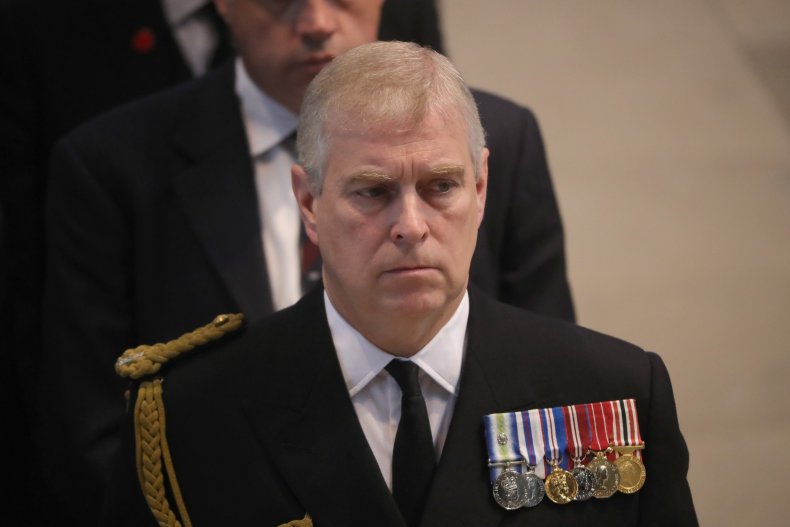 The court decision bookended a day that saw a massive fall from grace for the second son of Queen Elizabeth II and Royal Navy helicopter pilot.
In light of the lawsuit moving forward, Buckingham Palace announced that Andrew would be stripped of all military titles in addition to having his royal charities returned to the Queen. He will also refrain from using the official title of "His Royal Highness".
"The Duke of York will not continue to undertake any public duties and is defending this case as a public citizen," the palace added.
The decision comes after a letter, signed by over 150 British military veterans, was sent to the Queen urging her to reprimand her son. The letter argued that Andrew had "fallen well short of ... the very highest standards of probity, honesty and honourable conduct" that were expected as a member of the military.
Andrew's reputation took a hit following a November 2019 interview in which he claimed he never met Giuffre. After this interview, the prince began to be seen at official events less and less.
The decision has put the spotlight back onto the Royal Family, perhaps in a way that Buckingham Palace unintended, as Queen Elizabeth II prepares to celebrate 70 years of her reign. Known as the Platinum Jubilee, the palace has planned for a series of festivities throughout 2022 to celebrate the Queen, who ascended to the throne in 1952 and is the longest-reigning monarch in British history.
Newsweek has reached out to the Royal Family for comment.