'My Big Fat Fabulous Life': Whitney Teases Joining OnlyFans in Preview Clip
Whitney Way Thore has teased joining OnlyFans in a preview clip for an episode of My Big Fat Fabulous Life.
The TLC reality show, which follows the dancer as she navigates work, family and romance, is currently in the midst of its tenth season.
The show also features various family members and friends of the star, such as Tal Fish and Heather Sykes.
On the upcoming episode of My Big Fat Fabulous Life, Whitney takes her trainer and friend Jessica Powell, who she owns fitness brand No BS Active with, to a pole dancing class.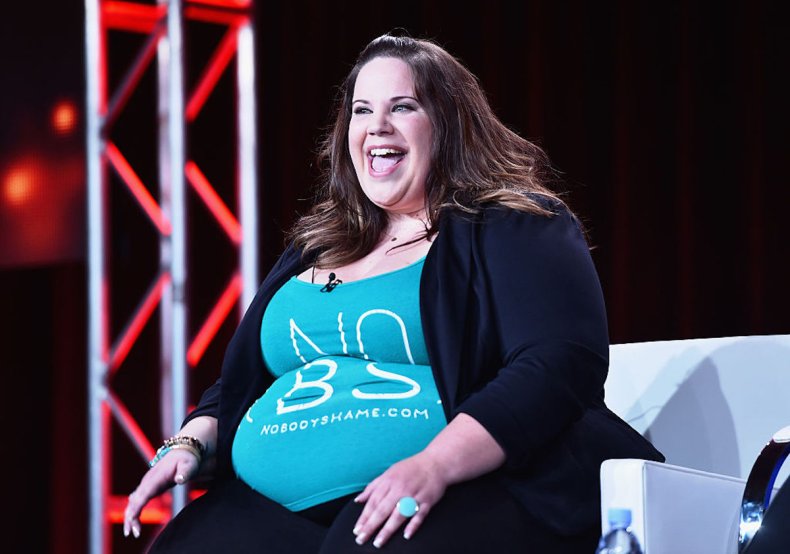 In a preview clip, released exclusively to Newsweek, Whitney admits she has "always shied away from pole dancing," as she and Jessica share a laugh about what's to come in the lesson.
Viewers then see the pair at their pole dancing class, with the instructor on hand to guide them through their routine.
The class participants are seen practising a few moves, before the instructor tells them they are going to do the "famous walk around the pole."
"Put your arm up high and I want you to look at your armpit," she says, before jokingly adding: "Hopefully you're wearing deodorant."
Whitney, who is currently in a romance with her French boyfriend, then hilariously reveals to the class that Jessica does not wear deodorant, declaring: "If you smell anything, it's her!"
After a bit more time practising Whitney and Jessica, who is seen planning her wedding to now-husband Isaiah Martin on Season 10 of My Big Fat Fabulous Life, seem to become more confident in their skills.
In a confessional to the cameras, Whitney, 38, then jokes: "I'll be honest, I think my sensuousness is top-tier and what I lack in physicality, that's where you come in," gesturing to Jessica.
"Oh my god, could we do an OnlyFans?" Whitney then asks, referring to the internet content subscription service.
Whitney then bursts into laughter and exclaims: "Can you imagine?" as Jessica looks unsure about the suggestion.
At the end of the clip, Whitney gets in another joke about Jessica's lack of deodorant saying: "We'd have to send out a scratch and sniff, though, of your armpits."
Meanwhile, on My Big Fat Fabulous Life, fans have seen Whitney and her family dealing with the aftermath of Babs Thore's stroke.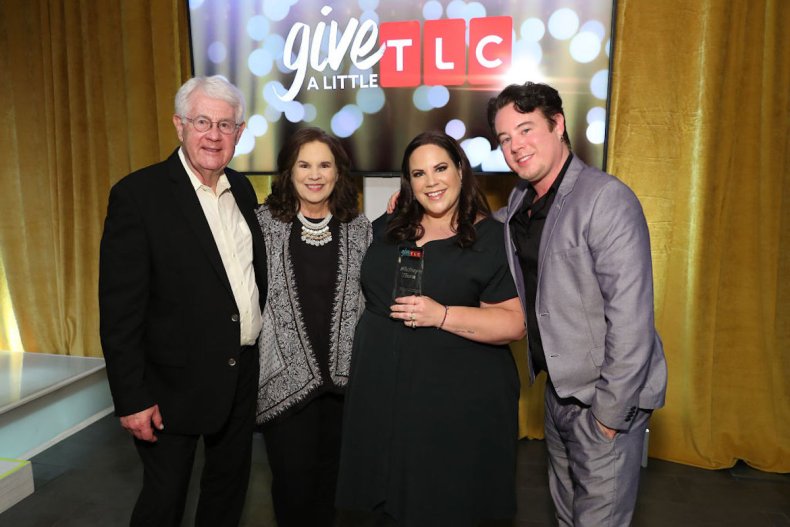 Babs, who is the mother of the TLC series' main star, suffered a second stroke earlier this year after recovering from her first back in 2017, leaving the family—and viewers on the show—concerned for the beloved star.
When the show returned to screens for Season 10 in early August, it was confirmed that Babs was on the mend and was even set to be released from hospital and moved to an in-patient rehab facility.
It has since been shown on the series that she has been given the go-ahead to leave the rehab facility and move into an assisted living community.
My Big Fat Fabulous Life Season 10 continues Tuesdays at 10 p.m. ET on TLC. Episodes are available to stream on Discovery+ the same day.