Mystery Hepatitis Leading to Kids' Liver Transplants Crossing Borders: WHO
The World Health Organization (WHO) on Friday announced it is monitoring reports of a growing number of cases of hepatitis in children across the United Kingdom after half a dozen children underwent liver transplants. Currently, health officials do not know what's causing the illnesses.
In a statement, the WHO said it was notified on April 5 of 10 cases of severe acute hepatitis in children in Scotland. By April 8, 74 more cases were found throughout the U.K. The first 10 children, who all required hospitalization, ranged in age from 11 months to 5 years. No deaths have been reported as of April 11, but six children have undergone liver transplants.
Hepatitis is the medical term for liver inflammation, and the most common form is viral hepatitis. The WHO noted that none of the usual viruses that cause hepatitis have been detected in the U.K. children.
The WHO's report said several of the children had also tested positive for an infection from an adenovirus. According to the U.S. Centers for Disease Control and Prevention (CDC), adenoviruses are a common form of virus that are often linked to respiratory and eye infections. People with weakened immune systems or existing respiratory or cardiac disease are more susceptible to adenoviruses.
Although the WHO speculated that adenovirus infections may be linked to the children getting hepatitis, it is also investigating other possible causes. Officials have noted that no link has been found to the children getting the illness after receiving a COVID-19 vaccine, according to The Guardian.
"Given the increase in cases reported over the past one month and enhanced case search activities, more cases are likely to be reported in the coming days," the WHO said in its statement.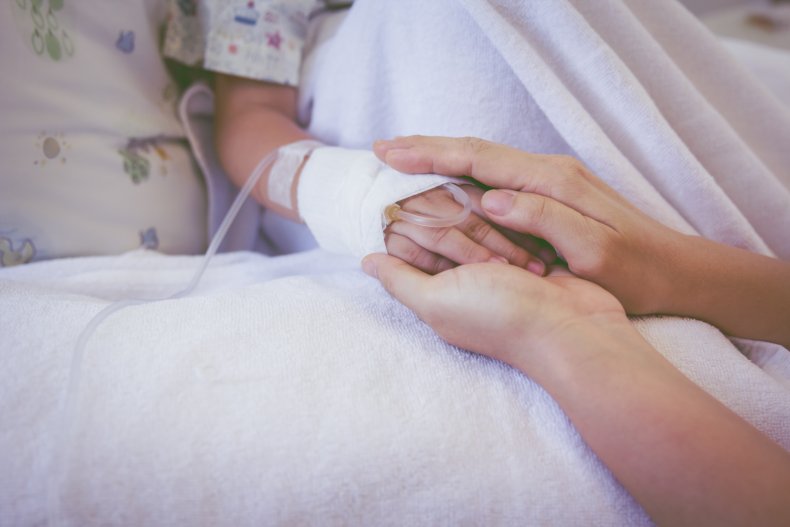 The WHO said one epidemiologically linked case has been detected among the children. This means the patient had contact with one or more people who either have or had the hepatitis or was exposed to a source of infection.
Since the U.K. cases were reported, the WHO said Spain has confirmed three cases in children with hepatitis who range in age from 22 months to 13 years. It also noted that "less than five cases (confirmed or possible)" of hepatitis have been reported in Ireland, but investigations are still ongoing there.
Officials are reportedly testing for infections other than those from adenoviruses, as well as tests for chemicals and toxins.
"Further investigations by the national authorities are ongoing to include more detailed exposure history, toxicology testing, and additional virological/microbiological tests," the WHO wrote. "Guidance has been issued to experts to support a thorough investigation of suspected cases."
Contacted for comment by Newsweek, a WHO spokesperson provided the organization's recent statement.