Naked Donald Trump Statues Erected Across U.S.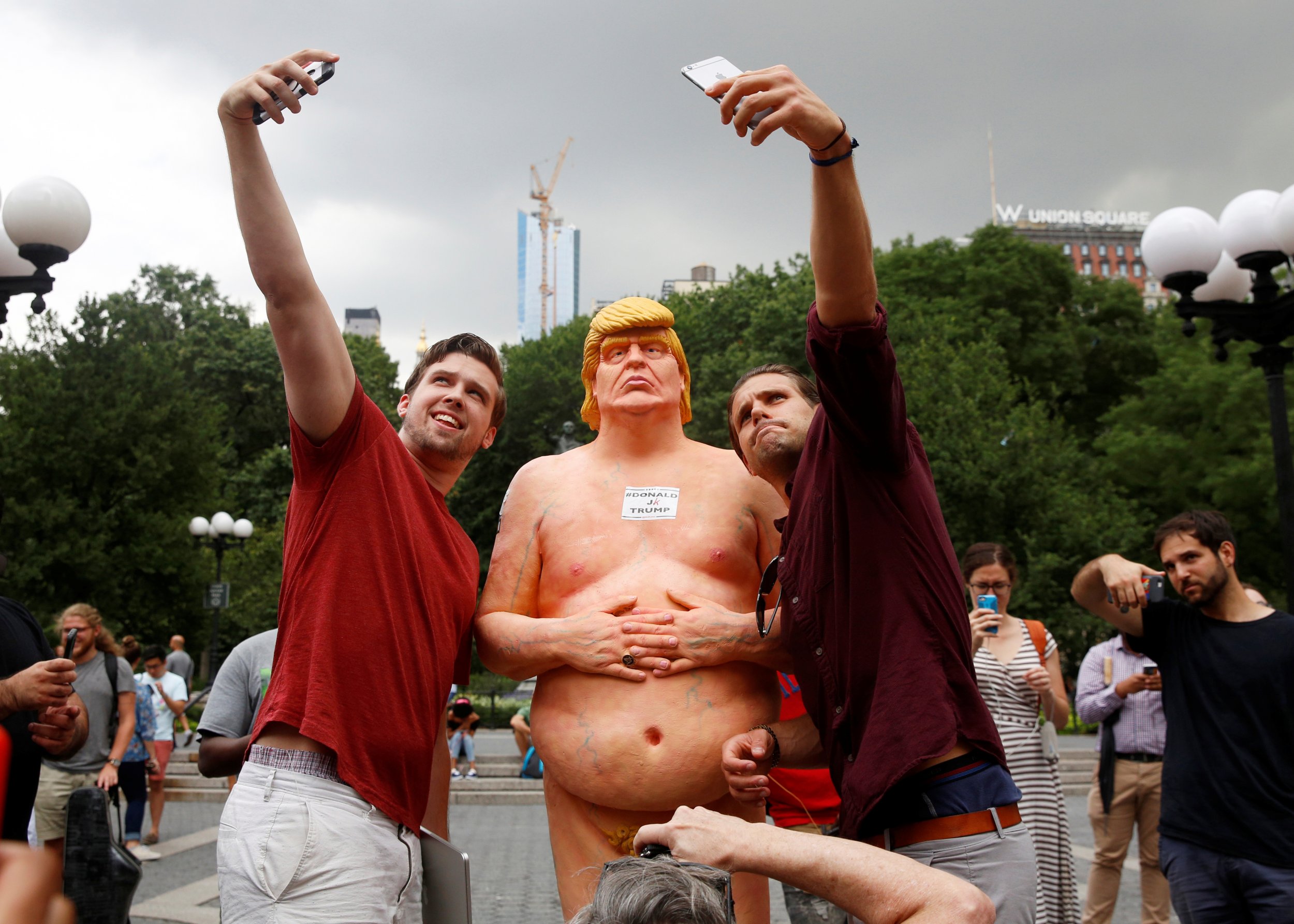 Most people feel like they have got to know Donald Trump a little too well during the 2016 United States presidential campaign.
The Republican candidate has shared intimate views on why migrants should be subjected to "extreme vetting" when entering the U.S., put his wife Melania and children front and center at the Republican convention and even shared his impeccable medical history with the electorate.
Now, the world has seen Trump naked. Well, an artist's interpretation, at least.
Life-sized naked statues of the businessman-turned-presidential-candidate appeared on Thursday across the the U.S. in New York, Los Angeles, Seattle, San Francisco and Cleveland.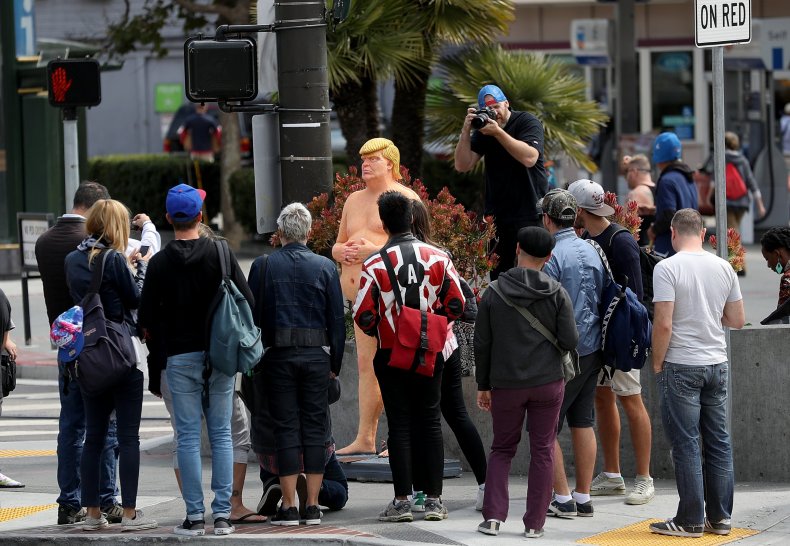 The installations are the work of INDECLINE, an activist collective. "It is through these sculptures that we leave behind the physical and metaphorical embodiment of the ghastly soul of one of America's most infamous and reviled politicians," the group said in a statement reported by the BBC.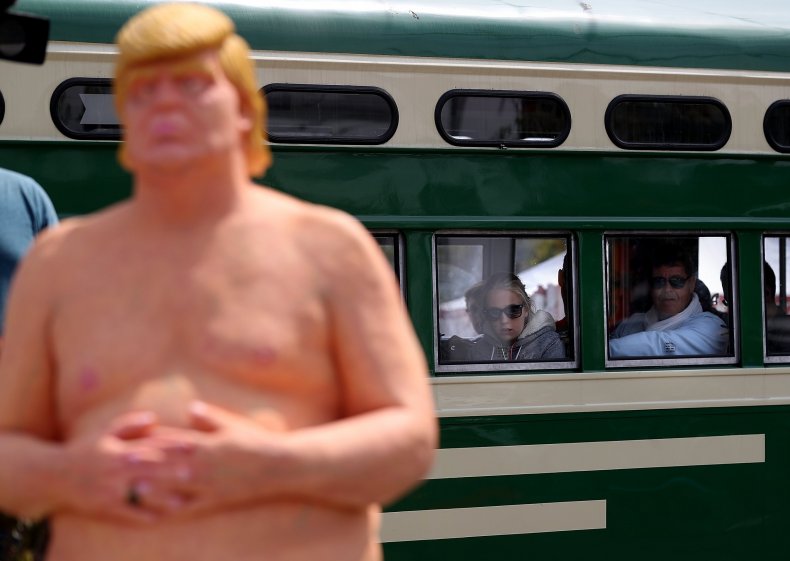 The statues, orange-tinted and providing a fair representation of Trump's famous golden locks, elicited a range of responses from passers-by—from adulation to eroticism to imitation.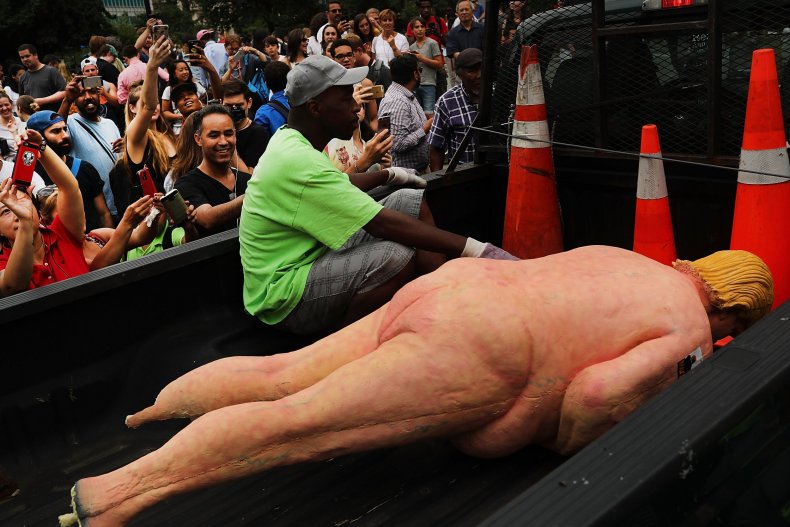 The Trump campaign has made no public comment on the installations. The statue in New York was removed by the New York City Parks Department, which issued a tongue-in-cheek statement: "NYC Parks stands firmly against any unpermitted erection in city parks, no matter how small."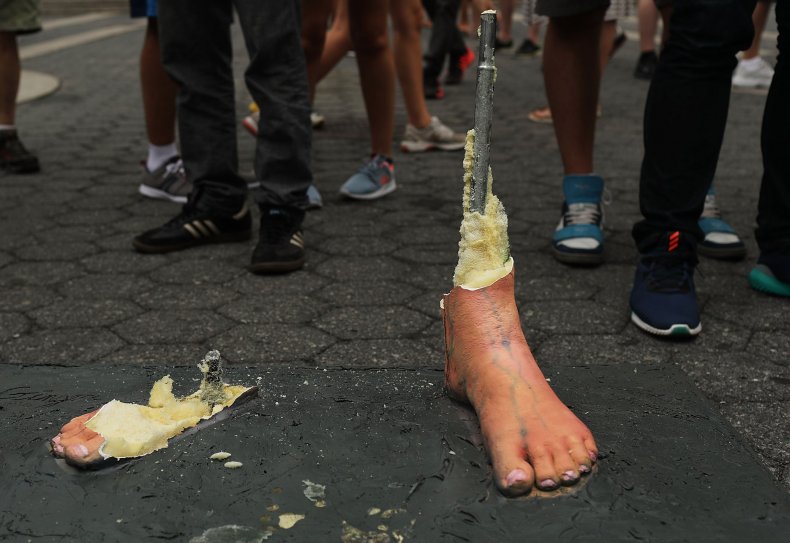 It is unlikely that the Republican candidate will be very pleased with his depiction in the statues. While the old adage goes that there's no such thing as bad publicity, the statues appear to be missing a key body part, which is hinted to in the title given to the installation: "The Emperor Has No Balls."