Nancy Pelosi To Make Historic Taiwan Visit Despite China's Caution: Report
House Speaker Nancy Pelosi will visit Taiwan next month in a show of support for the island, which is under increased political, economic and military pressure from China.
Pelosi, a Democrat, would become the first sitting Speaker of the House of Representatives to travel to Taiwan in 25 years following Republican Newt Gingrich's visit in 1997 during the Clinton administration. Reports from earlier this year said she'd planned to fly to Taipei in April but postponed her trip after a COVID scare.
The Chinese government, which says the island is a part of China, issued stern warnings about Pelosi's travel plans at the time, which in the end were never officially confirmed. Reached by email, China's embassy in Washington referred Newsweek to a Chinese Foreign Ministry statement which requested the U.S. government not to arrange Pelosi's trip.
The Financial Times, citing six people familiar with the matter, said Pelosi, 82, would lead a delegation to Taipei in August. The most senior U.S. lawmaker, who represents California's 12th congressional district, has publicly backed Taiwan's democracy in the past.
The White House has expressed concerns about Pelosi's plans, the FT said in its report on Monday, given that her visit would be coming amid ongoing tensions in the U.S.-China relationship and as Beijing warns the West against forging closer ties with Taipei.
This year is also especially important for Chinese President Xi Jinping, who is expected to tout historic achievements in order to justify a widely expected third term as leader when the Chinese Communist Party gathers for its twice-a-decade national congress in the autumn.
Pelosi's office couldn't confirm or deny the reported plans "due to long-standing security protocols," a spokesperson told Newsweek. At a press briefing the same day, State Department spokesperson Ned Price said he wasn't aware of any forthcoming travel by the speaker of the House.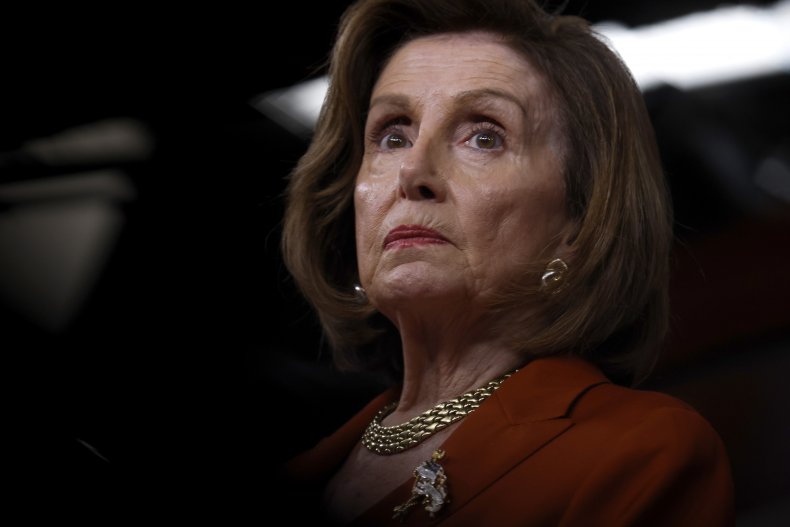 The Taiwanese government, meanwhile, has welcomed more support from the U.S., its most important international backer in the postwar era, and has historically enjoyed strong bipartisan support in Congress.
Reached by Newsweek on Tuesday, Taiwan's foreign ministry spokesperson Joanne Ou said Taipei hadn't received relevant information about Pelosi's visit, planning for which would typically be kept secret.
After news emerged of Pelosi's later canceled trip in April, Foreign Minister Wang Yi of China said a visit to Taiwan by an American political leader "would be a malicious provocation against China's sovereignty and gross interference in China's internal affairs."
It would send "an extremely dangerous political signal to the outside world," said Wang. "If the U.S. side insists on having its own way, China will surely make a firm response and all the consequences will be borne by the U.S. side."
Beijing, which hasn't ruled out the use of force against Taipei, has responded to the island's growing self-confidence by stepping up pressure where it hurts, squeezing Taiwan's international participation and restricting imports of certain agricultural products. Militarily, the Taiwan Strait has also witnessed some of the most frequent maneuvers by Chinese forces in recent decades.
But the escalation has led to the U.S. upping its support for Taipei, too, especially since Russia's invasion of Ukraine.
In February, President Tsai Ing-wen of Taiwan welcomed a delegation of former U.S. officials handpicked by President Joe Biden. Former Secretary of State Mike Pompeo made a personal visit to the island shortly after.
In April, a week after Pelosi was reportedly meant to visit, a high-profile congressional delegation led by South Carolina Republican Sen. Lindsey Graham landed in the island's capital. He and New Jersey Democrat Sen. Bob Menendez, who was also part of the group, later introduced the Taiwan Policy Act, a bill to overhaul four decades of Washington's policy toward Taipei.
Update 7/20/22, 2:40 a.m. ET: This article was updated to include responses from the Chinese Embassy in the United States, Nancy Pelosi's office and the Department of State.