The National Aeronautics and Space Administration (NASA) released new information relating to unidentified anomalous phenomena (UAP) sightings over the past few years on Thursday.
NASA announced that it was releasing its findings from an independent study made up of 16 experts that was organized last year to look into how NASA can use data to better understand UAPs, or UFOs (unidentified flying objects). The group said the report will not focus on reviewing or assessing past UAP sightings but instead "aims to inform NASA on what possible data could be collected in the future to shed light on the nature and origin of UAP."
UAPs are defined by NASA as "observations of events in the sky that cannot be identified as aircraft or known natural phenomena from a scientific perspective."
Biggest Revelations From NASA's Report: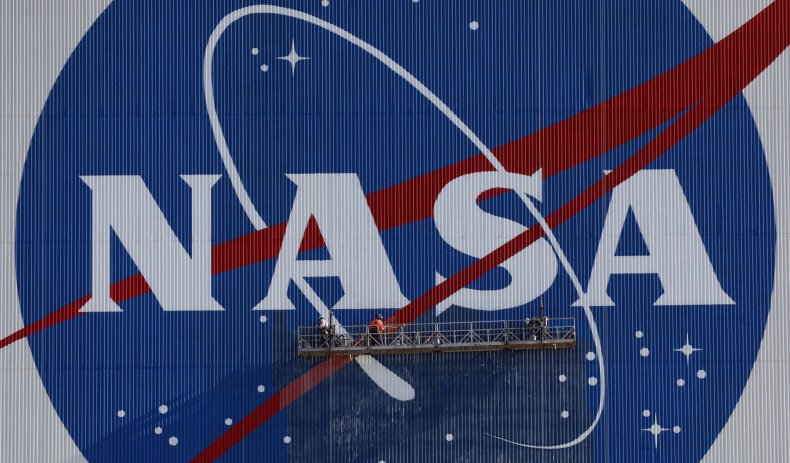 Extraterrestrial Origin:
The report from the independent research group mentioned UAP sightings and how it includes the question if they are from extraterrestrial origin. However, the report says "To date, in the peer-reviewed scientific literature, there is no conclusive evidence suggesting an extraterrestrial origin for UAP."
"When it comes to UAP, the challenge we have is that the data needed to explain these anomalous sightings often do not exist; this includes eyewitness reports, which on their own can be interesting and compelling, but aren't reproducible and usually lack the information needed to make any definitive conclusions about a phenomenon's provenance," the report said.
During a press conference following the release of the report, NASA administrator Bill Nelson was asked about the possibility of UAPs being of extraterrestrial origin and how NASA would disclose these potential findings to the public.
"The NASA independent study team did not find any evidence that UAPs have an extraterrestrial origin, but we don't know what these UAP are," Nelson said. "The mission of NASA is to find out the unknown...we don't know what these UAP are but we're going to try to find out."
NASA's Role in UAP Reporting:
The report recommended that NASA should play a "prominent role" in understanding UAP sightings going forward.
According to the report, currently, UAP reporting is difficult due to restrictions relating to a lack of data and technology not created to detect UAPs.
"The importance of detecting UAP with multiple, well-calibrated sensors is thus paramount, and accordingly we recommend that NASA leverage its considerable
expertise in this domain to potentially utilize multispectral or hyperspectral data as part
of a rigorous data acquisition campaign," the report said.
Destigmatizing Reporting Process:
There is currently a negative stigma around the reporting and detection of UAPs in the United States, according to the report. It suggested that NASA, as a long-standing and trusting agency, could help remove the negative stigma around this reporting.
"NASA's long-standing public trust, which is essential for communicating findings about these phenomena to the public, is also crucial for destigmatizing UAP reporting. The scientific processes used by NASA encourage critical thinking and skepticism; within this framework, there should be no credulous acceptance of unlikely reports with unlikely explanations," the report said.
"NASA can model for the public how to approach a topic, such as UAP, by applying transparent reporting and rigorous analyses."
Additionally, the report noted that some members of the independent research team were warned " to stay away from research in areas like extraterrestrial technosignatures, which could damage their scientific credibility and promotion potential."
Another question during the press conference mentioned the stigma surrounding the reporting of UAPs.
"At NASA we love data, we love all data and if there is something that needs to be reported, we want people to be able to feel that they can report that," Nicola Fox, the associate administrator of the Science Mission Directorate at NASA Headquarters in Washington, said.
"We want pilots, private pilots, commercial pilots, military pilots to feel if they see something, they need to report it," Fox added.
Over the past several months, the federal government has faced public pressure to provide more information relating to UAPs after whistleblower David Grusch, a U.S. Air Force veteran, made claims that the U.S. government has retrieved " non-human exotic origin vehicles that have either landed or crashed."
"These are retrieving non-human origin technical vehicles, call it spacecraft if you will, non-human exotic origin vehicles that have either landed or crashed," Grusch, a former representative for the National Reconnaissance Office's UAP Task Force, told NewsNationNow in June. "Naturally, when you recover something that's either landed or crashed, sometimes you encounter dead pilots and, believe it or not, as fantastical as that sounds, it's true."
Shortly after Grusch's comments to NewsNation, he testified in front of the House Oversight Subcommittee on National Security, the Border, and Foreign Affairs, alongside former U.S. Navy pilot Ryan Graves and former U.S. Navy Commander David Fravor, to further discuss UAP sightings.
Republican Representative Tim Burchett and House Oversight Committee chair James Comer have previously called on the Department of Defense to release more information relating to UAP sightings. During the hearing in June, Burchett said: "We need to tell the folks at the Pentagon they work for us, we don't work for them."
"We're going to uncover the cover-up," Burchett said.
During the hearing, Grusch said that UAP sightings in the United States are "grossly underreported," and the federal government "knows more about UAP than shared publicly, and excessive classification practices keep crucial information hidden."
Fravor also spoke about his own experiences seeing UAPs and the 2004 incident when several Naval pilots, including himself, saw a "Tic Tac" shaped object moving in the sky.
"I think it's far beyond our material science that we currently possess," Fravor said, adding that the object made unexplained moves in the air.
Prior the the House Oversight Subcommittee on National Security, the Border, and Foreign Affairs hearing in July, the NASA independent research group met in May.
"We have a community of people who are completely convinced of the existence of UFOs. And we have a community of people who think addressing this question is ridiculous, everything can be explained...Despite NASA's extensive efforts to reduce the stigma, the origins of the UAP remain unclear," David Spergel, a chairman on the panel said.
Update 09/14/23, 11:19 a.m. ET: This story has been updated to include additional information following a press conference by NASA officials.