National Gun Violence Awareness Day: Why Wear Orange Campaign Is Important
National Gun Violence Awareness Day falls on June 3, and with it, comes the Wear Orange campaign, which aims to raise recognition for the movement that was sparked by the 2013 death of a teenager who was mistakenly shot by gang members in a Chicago park.
Since 2015, National Gun Violence Awareness Day has fallen each year on the first Friday of June to remember survivors and victims of gun violence.
Why the Wear Orange Campaign Is Important
Not long after 15-year-old Hadiya Pendleton was fatally shot on a playground in Chicago, on January 29, 2013, her childhood friends began to wear orange as a tribute and to commemorate her life.
The color is what hunters wear in the woods to protect themselves and others.
"After we lost Hadiya, there were a lot of emotions going on," said Nza-Ari Khepra, a founding member and president of Project Orange Tree, an organization started by Pendleton's friends, told CNN in 2015. "The conversation motivated students and community members to get involved."
Members of the local community held candlelight vigils and food drives, and wore orange.
The color orange was chosen to signal that wearers do not want to be the next victim of gun violence, and to symbolize the value of human life, said Khepra.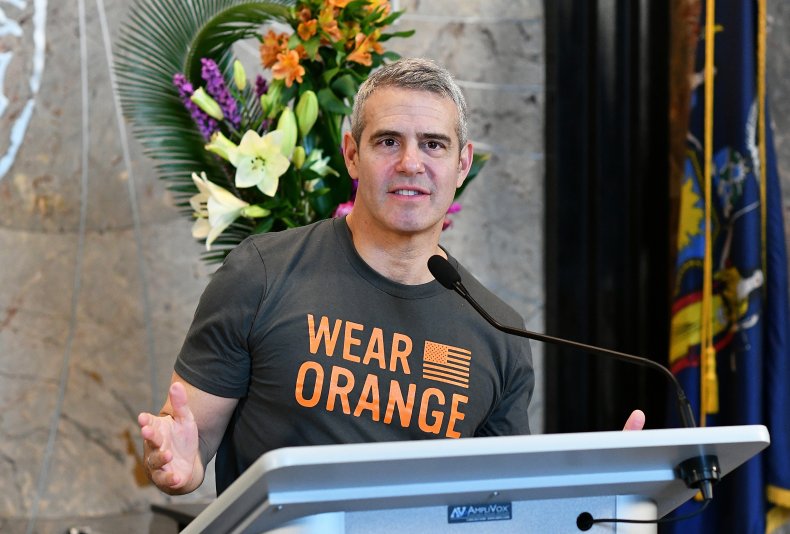 Nationwide Campaign
What started out a small movement at a high school in Chicago, quickly grew to become the nationwide campaign led by Everytown for Gun Safety, a gun-control advocacy nonprofit, to prevent gun violence in the U.S.
The campaign was picked up by Amnesty International, the human rights group focused on international non-governmental organization, and later, organizations including Americans for Responsible Solutions, the Brady Campaign to Prevent Gun Violence and the Caliber Foundation.
"Thousands of people wear the color orange to honor Hadiya and the more than 40,000 people who are killed with guns and approximately 85,000 who are shot and wounded every year," the campaign's website reads.
"We organize Wear Orange events to remember lives lost to gun violence and to raise awareness about this public health crisis."
The campaign notes that every day, more than 110 Americans are killed with guns and more than 200 are shot and wounded.
"These survivors are faced with a life-long process of physical and emotional healing," it says.
Those looking to get involved and support National Gun Violence Awareness Day can click here.
The campaign says participants can attend a community event, create a "wear orange" image, download a video background, print a poster, or use its coloring pages.
Khepra said ultimately, the goal of the campaign and the nationwide movement is to raise awareness about gun violence.
"There are so many people that I believe will want to be part of this movement," she said. "They just need to know about it."