Trump Withdrawing From NATO Would Be 'A Disaster,' Delaware Senator Warns
Never shy to take potshots publicly at NATO, it appears that, privately, President Donald Trump is reconsidering whether the U.S. should remain within the alliance were he to be re-elected.
The New York Times reported how officials both past and present have expressed alarm that Trump has repeatedly spoken about withdrawing from the alliance. Delaware Senator Chris Coons has tweeted he believes this would play into the hands of Russian President Vladimir Putin.
The quote
The senator from Delaware shared The Times article tweeting: "I am concerned about news reports that President Trump is seriously considering withdraw from NATO. That would be a disaster. Our alliance with NATO continues to have significant value for America, for Europe, and the world."
"After 9/11, our NATO allies fought and died alongside us in Afghanistan. Leaving this alliance, which we designed in our own strategic self-interest, would make Americans less safe and further embolden Russia," he said in a follow-up tweet.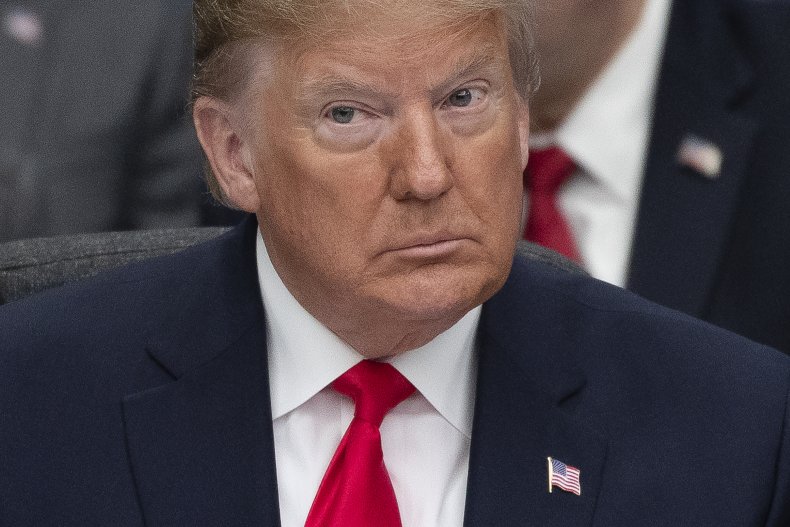 Why it matters
Trump has never been backward in challenging global collegiality before: withdrawing the U.S. from the Paris climate accord, from the Trans-Pacific Partnership (TPP), and the Open Skies treaty, among other international agreements.
However, the prospect of an exit from the alliance that has provided a bulwark to the threat posed by Moscow for 71 years has rattled many on Capitol Hill and Europe concerned at the potential boon it would provide Putin, who has railed against the alliance's expansion on his borders.
Trump has repeatedly complained that NATO allies, particularly Germany, do not spend 2 percent of their budget on defense, a stipulation for membership. All members have pledged to contribute to that level by 2024.
Last year, the Trump administration moved to cut its contribution to NATO's collective budget, which pays for maintaining the alliance headquarters and some combined military operations.
The book The Room Where It Happened by John Bolton described how Trump had repeatedly said he wanted to leave NATO and the ex-national security adviser even told a Spanish newspaper last month that the president might push the idea on the election campaign trail.
In another Trump book, published this week by The Times reporter Michael Schmidt, the president's former chief of staff John Kelly had revealed it had been tough "trying to stop him from pulling out of NATO."
The counterpoint
Trump's talk that other alliance members don't pay their fair share has been seen as a tough love by some, with NATO Secretary-General Jens Stoltenberg acknowledging that it had boosted investment.
Stoltenberg told Fox News in 2019 that Trump "is committed to NATO," and noted how Trump has "clearly stated that NATO allies need to invest more...now we see the results."
"By the end of next year, NATO allies will add 100 billion extra U.S. dollars toward defense. So we see some real money and some real results. And we see that the clear message from President Donald Trump is having an impact," Stoltenberg added.
Trump himself claimed credit for NATO members spending more, saying in his Republican Convention speech that "at my strong urging" allies had agreed to increase defense spending, suggesting that he might be happier with the alliance now members are reaching into their pockets more.
Meanwhile, there appears to be no slow-down in NATO military drills, whose frequency continues to stick in the craw of Moscow.
Earlier this month, the U.S. military rejected Russia's warning over the U.S. Army Europe's 41st Field Artillery Battalion's rocket drills in Estonia, which took place during tensions across the Baltics and Belarus.
This week, the U.S. took part in large-scale joint military exercises near Tbilisi, Georgia. Newsweek has contacted the White House for comment.
Trump Withdrawing From NATO Would Be 'A Disaster,' Delaware Senator Warns | World