NATO Intercepts 32 Russian Warplanes Above Baltic in Just Seven Days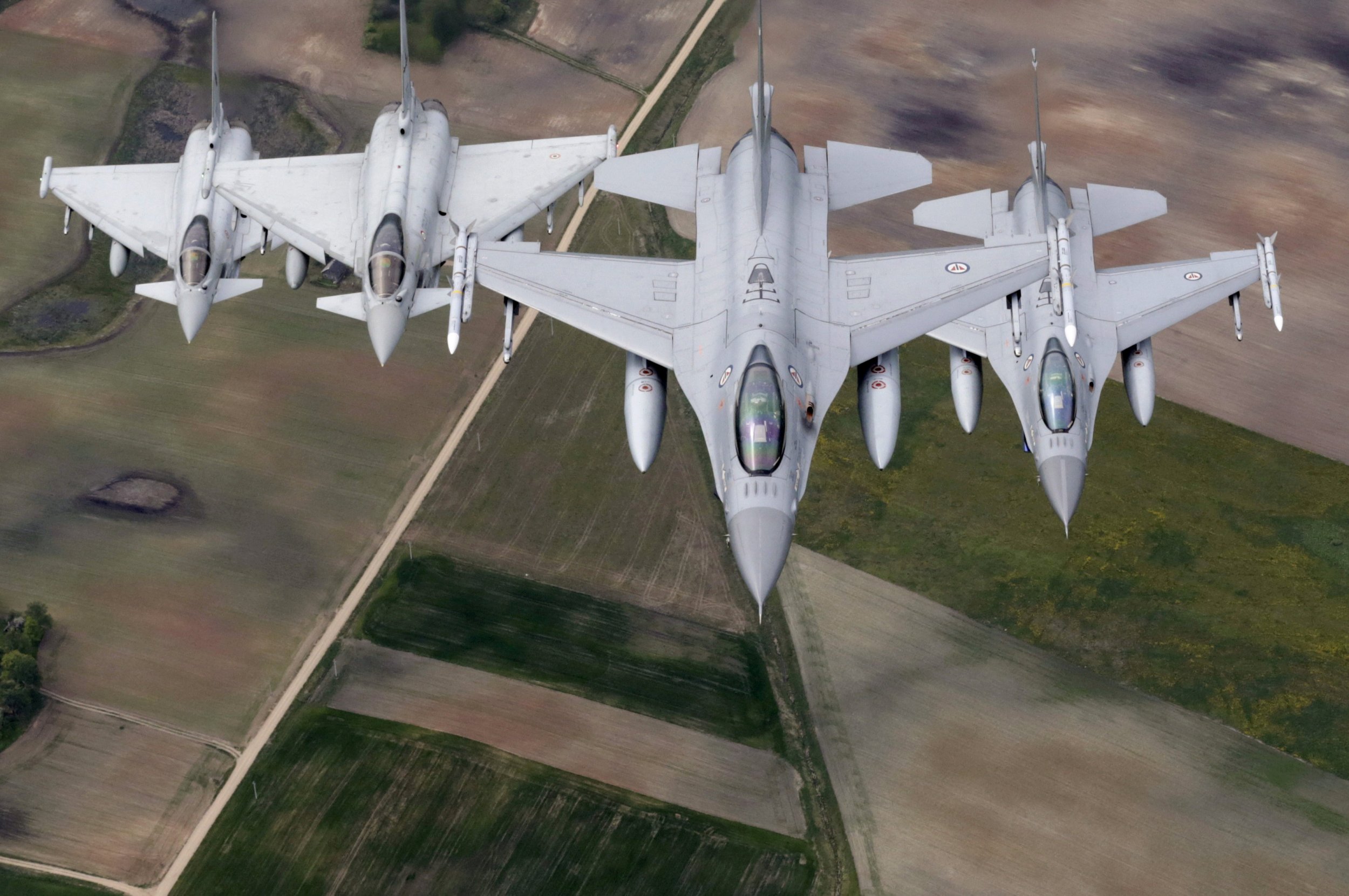 The NATO alliance intercepted 32 Russian military aircraft nearing allied airspace above the Baltic Sea last week, Lithuania's Ministry of Defense announced on Monday.
Between June 12 and 18, allied jets scrambled nine times to identify and escort multiple Russian aircraft, including fighter and bomber jets, at a time of high military traffic in Baltic skies because of the alliance's annual drills.
The intercepts were prompted by Russian military flights to and from the Baltic enclave of Kaliningrad and involved a varied range of warplanes, Lithuania's Defense Ministry said in a statement. The number of annual intercepts of Russian aircraft above the Baltic skyrocketed following the collapse of relations between Moscow and the West over events in Ukraine in 2014. Scrambles have remained high since.
Related: Russia and Lithuania lock horns over Soviet billions in reparations
Multiple models of Russia's Ilyushin, Sukhoi, Tupolev and Antonov planes made the forays, triggering a response from the Baltic Air Policing mission. Among the intercepts were multiple Su-27 and Su-24 MR fighter jets and Su-34 fighter bomber jets.
Units of all three models formed part of Russia's deployment to Syria since its military intervention in 2015.
One Russian air force group over the Baltic attracted attention last week when a convoy consisting of Ilyushin Il-22, Sukhoi Su-24, Sukhoi Su-27, Sukhoi Su-34 and supersonic Tupolev Tu-160 long-range bombers prompted three European air forces to escort them through different segments of their trip, fearing they would violate national airspace. The scrambles involved nonaligned states Finland and Sweden as well as NATO ally Denmark.
The U.S. Army in Europe holds its annual series of defense drills with local allies in the Baltic region every summer. The exercises, called Saber Strike, last for almost the entire duration of June, while Russia is planning its own set of drills in the region with nearby ally Belarus for September.
Lithuania has complained that Russia's propensity to announce a relatively small number of troops will take part in such a drill, before deciding to effectively increase its size tenfold closer to the date, is evidence that the drill is a simulated attack on NATO.