Russian Missile Poses 'Serious Risk' to American and European Stability, NATO Chief Says
NATO Secretary-General Jens Stoltenberg has warned that Russia's SSC-8 land-based, intermediate-range cruise missile poses a "serious risk" to the stability of the "Euro-Atlantic area."
The NATO leader's comments came at a meeting between Russia's foreign minister and those of the European and American military alliance in Brussels on Wednesday, Reuters reported. Stoltenberg also pushed for Russia to adhere to Cold War-era Intermediate-Range Nuclear Forces (INF) Treaty, which the U.S. has recently signaled it may withdraw from.
The 1987 pact was signed between former U.S. President Ronald Reagan and Mikhail Gorbachev, the last leader of the now-defunct Soviet Union. The White House has accused Moscow of disregarding the agreement, while the Kremlin has pushed back saying the U.S. has also breached the terms.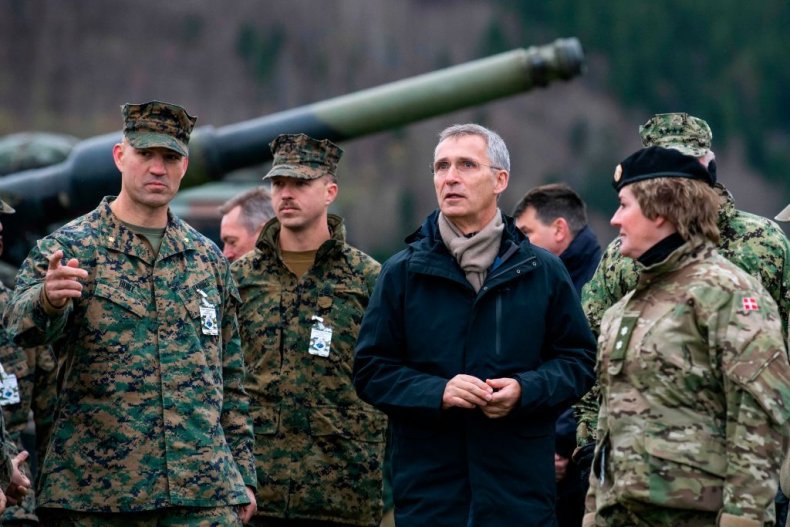 "No arms-control arrangement can be effective if it is only respected by one side," Stoltenberg said, according to an official NATO statement. Siding with Washington, the secretary-general said, "For over five years, the United States has pursued diplomatic and technical avenues with Russia aimed at preserving the INF Treaty."
The NATO chief also explained, citing the perceived threat posed by Moscow's missiles, that the transatlantic alliance is "committed to take effective measures to continue to ensure the safety and security of all allies."
The comments from NATO come after Russia has warned that Europe will face "serious consequences" if the INF treaty were to be abandoned. Russian President Vladimir Putin and Defense Minister Sergei Shoigu have both issued warnings and raised their concerns following the threats from the Trump administration.
"Russia has violated the agreement. They have been violating it for many years," Trump said after a rally in Nevada on October 21. "And we're not going to let them violate a nuclear agreement and go out and do weapons and we're not allowed to.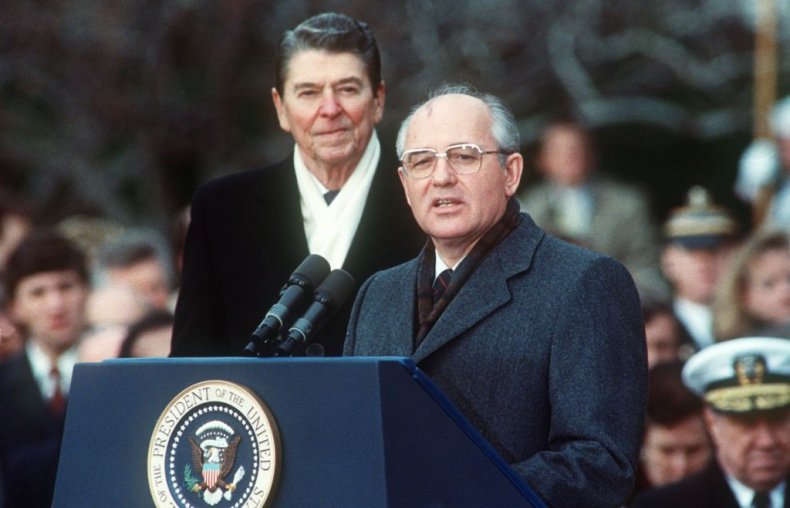 Trump's remarks have also raised fears in Moscow that the U.S. could deploy new intermediate-range missiles in Europe. Putin has threatened to target European nations if they allow the U.S. to make such a move. The Russian leader warned late last month that a Russian response would be "very fast and effective" if such weapons were positioned throughout Europe. He said such an action from Europe and the U.S. would force Moscow to retaliate.
Despite the opposition from the Kremlin, some analysts have suggested that Trump is moving to remove the U.S. from an agreement that Russia has long been against. Former U.S. ambassador Richard Burt, one of the chief negotiators in arms reduction talks with the Soviets, told reporters on a call organized by the Atlantic Council last week that "you have to hand it to the Russians for their deft handling of this. The U.S. [is pulling out] of a treaty the Russians never liked."